Capricorn Season will arrive alongside the Winter Solstice as the sun moves into the sign on December 21st, 2022. The shortest day of the year, and the longest night, jumpstarts this studious Capricorn Season.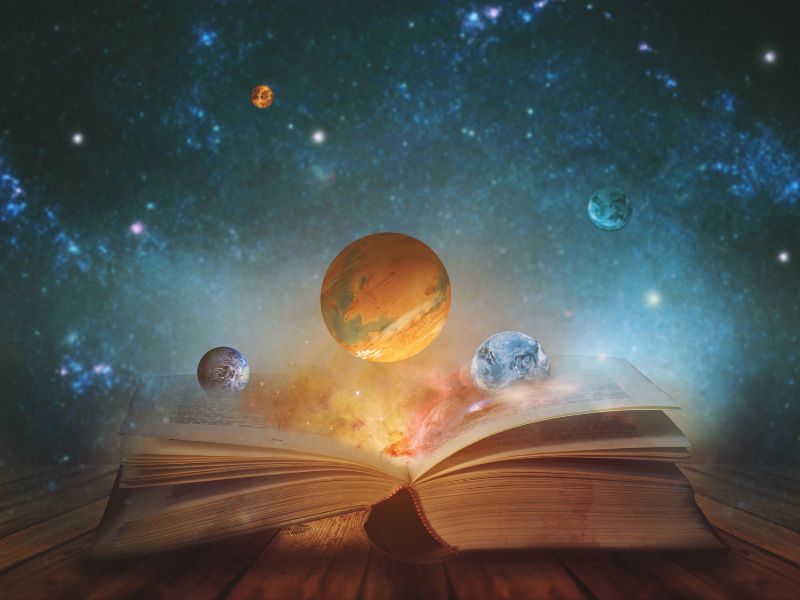 With the sun shifting from the lighthearted sign of Sagittarius into the more serious Capricorn, we can take the ideas and inspiration we've garnered in the previous season and apply them to the next. 
Capricorn is a pragmatic energy that instinctively understands the steps to take toward the path of success. As such, this sequence of seasons can assist us with breakthroughs if we utilize this energy to our advantage. 
New Moon in Capricorn:
New moons are always conjunct with the sun and occur in the same sign. This season, the New Moon promptly joins the sun in Capricorn on December 23rd, 2022. 
New moons occur at the start of a new lunar cycle and, as such, represent beginnings. When there is a new moon, this is a period of setting intentions, planting seeds, and laying the groundwork for future manifestations. You can think of this lunar phase as a fresh chapter of sorts. 
When the new moon is in Capricorn, this energy is ripe with practicality and is primetime for goal setting. The ruling planet of Capricorn is Saturn, which is known as the planet of structure and discipline. The industrious nature of this sign makes this moon advantageous for developing plans to achieve your goals.
When the moon is in Capricorn, it is in its fall. This is not one of the easier energies for the moon, but even so, it has its blessings. Capricorn is a sign of determination as well as drive. Capricorn is a sign that is known for its grit which is developed through its perseverance. 
This ambitious energy lends its hand to achieving our aspirations. As such, spellwork involving setting goals, advancing in our careers, or implementing plans is particularly successful under this influence.
Mercury Retrograde:
Mercury will enter retrograde on December 29th, 2022, and will turn direct on January 18th, 2023, towards the end of the Capricorn Season. 
Mercury retrograde is likely the most infamous of all the retrogrades. This infamy is due to a couple of reasons. For one, Mercury is a personal planet whose retrograde periods are felt more acutely than the outer planets. The second is due to Mercury having the shortest orbit around the sun. These retrogrades are not a rare occurrence. In fact, there will be four total in 2023. 
Much like the other planetary retrogrades, Mercury retrograde is typically a period of reflection rather than forward motion. However, this is a form of productivity in its own right. These pauses allow us to review the arenas of our lives that a particular planet governs and determine where we can make adjustments. 
Mercury governs communication, technology, and travel. As such, these retrograde periods are often touted as times of technical mishaps, travel delays, and miscommunications. That said, while there may be an uptick in these inconveniences, this is not a time to panic.
Mercury retrograde is a good reminder for us to make better preparations. We can accomplish this by backing up our important documents and preparing for delays. It may not be considered ideal for traveling during Mercury retrograde, but I have never allowed this to stop me. Instead, I pack extra books so I can lean into the retrograde cosmic pause. 
Mars Direct:
Mars governs drive, ambition, and action. When this planet is retrograde, we may find these areas of our life affected. Mars, like Mercury, is a personal planet. As such, the influence of this planet is felt more keenly. 
Mars has been retrograde in the Gemini sign since October 30th, 2022. This may have been a period of tension for some of us, likely presenting itself through communication struggles. Fortunately, this retrograde concludes during Capricorn Season as Mars will move direct on January 12th, 2023. 
As mentioned, retrograde periods are a time of reexamining and refining our approaches in a select sphere of our lives. Therefore, when a planet moves direct, we are prepared to move forward if we've put in the work behind the scenes. This season is excellent for reassessing our former strategies and tying up any loose ends before Mars moves direct.
When Mars stations direct, this is a period of refocusing. Whereas previously, we may have felt restricted, we may begin to take action. This forward motion allows us to overcome obstacles in our personal lives that may have felt insurmountable before. We may start to see how we should approach a problem, or we may be granted a burst of motivation that has been lacking.
Full Moon in Cancer:
The full moon during Capricorn Season will always fall in its sister sign, Cancer. This full moon in Cancer will arrive on January 6th, 2023. When the moon is in Cancer, it is in its home sign—or its domicile. 
Full moons are a time when the moon is most illuminated and, therefore, its most potent. This can be a magnificent time for manifestations, but full moons also offer a wealth of powerful energy you can channel into your spellwork. 
When the moon enters the sign of Cancer, this is a powerful, emotional energy and can be a period of enhanced intuition. Cancer is a water sign, making this energy one of depth, intensity, and psychic connection. This, coupled with the intensity of the full moon, only serves to double that dosage. We may find ourselves more emotional or more attuned to our surroundings during this influence. 
When the moon is in Cancer, this is a time when there is an emphasis on introspection, our homes, and our families. For that reason, this is a fantastic time for spellwork involving enhancing our intuition, protection spells for our living quarters, and peace within the home.  
Key Dates:
Sun in Capricorn on December 21st, 2022

New Moon in Capricorn on December 23rd, 2022

Mercury Retrograde December 29th, 2022 – January 18th, 2023

Mars Direct on January 12th, 2023

Full Moon in Cancer on January 6th, 2023