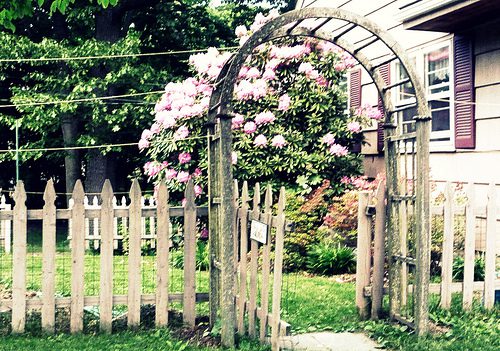 Too often Christians neglect the privilege and duty of prayer. We either believe ourselves too busy to pray or we simply forget to pray. When we remember what prayer is and why we should pray, we see its central importance in our lives. Here are three overwhelming reasons you should pray today and everyday.
The Son Represents You
The New Testament writers stress the Christian's access to God the Father and ability to come before him because of Jesus' death for us. Paul says of Christ in Ephesians 3:12, "in whom we have boldness and access with confidence through our faith in him" and in Ephesians 2:18, "For through him we both have access in one Spirit to the Father." The writer of Hebrews speaks of Jesus' sympathy for our weaknesses and concludes "Let us then with confidence draw near to the throne of grace, that we may receive mercy and find grace to help in time of need." In addition the writer of Hebrews reminds us that Jesus lives to make intercession for us before the Father.
Because of our sins there was a relational and judicial barrier between us and the Father. We stood before God guilty of our sins and stood apart from him as strangers. Jesus' death paid the debt for the sins of his people in full. Through faith alone in Christ we are justified before God and reconciled to God. No barrier exists between God and the Christian.
Christian, this should compel you to pray. Jesus died to bring you back to God and you now have unfettered access to the throne of God. You do not stand like a servant outside the door, but you get to come into the throne room as a son. Tim Keller summarizes this well, "The only person who dares wake up a king at 3:00 AM for a glass of water is a child. We have that kind of access."
The Father Invites You
Paul writes in Philippians 4:6-7 "do not be anxious about anything, but in everything by prayer and supplication with thanksgiving let your requests be made known to God. And the peace of God, which surpasses all understanding, will guard your hearts and your minds in Christ Jesus." This incredible command should produce prolific prayer from the Christian. Every person faces anxiety and worry, but God urges the Christian to bring their anxieties to him. He offers to carry our anxieties and worries for us. In exchange he offers us his peace. This exchange seems too good to be true. We bring our anxieties to God and in turn he gives us peace.
Peter encourages us along the same lines when he says, "Humble yourselves, therefore, under the mighty hand of God so that at the proper time he may exalt you, casting all your anxieties on him, because he cares for you." This encouragement comes with the reminder of God's love for us. What Father does not want to hear the cares of his children? If this is true of sinful human fathers, how much more is it true of our perfect heavenly Father? We can come and bear our hearts to him knowing his loving ear is inclined towards us.
Where else in your life do you have someone inviting you to lay your burdens on them? Isn't everyone else preoccupied with their own burdens or trying to find more burdens to add to your current list of burdens? The creator and sustainer of the universe invites you to bring your most difficult burdens on him. He gives you peace and is the one alone who can really help you.
The Spirit Empowers You
Anyone who spends any time in prayer knows the frustration which can accompany prayer. Sometimes you don't know what to pray for and other times it feels like your prayers don't get past the ceiling. We also experience the feeling of grief so deep we cannot produce words during prayer. In Romans 8 Paul addresses this, "Likewise the Spirit helps us in our weakness. For we do not know what to pray for as we ought, but the Spirit himself intercedes for us with groanings too deep for words. And he who searches hearts knows what is the mind of the Spirit, because the Spirit intercedes for the saints according to the will of God."
Christian, if you don't know what to pray the Spirit helps you pray. Anything God calls you to do the Spirit will empower you to do. This is true with prayer as well. He prompts you to pray and gives you the words to pray as you pray.
The words inspired by the Spirit also help you know what to pray for. Don't think of your Bible reading as something divorced from your prayer time. Read your Bible and pray in response to what you are reading. Look for something to thank God for, repent over, or ask for help with. Pray through the Psalms if your prayer times have been stagnant. The words inspired by God will help you in your prayers to him.
For Further Reading:
Alone with God by John MacArthur
Praying with Paul by D.A. Carson