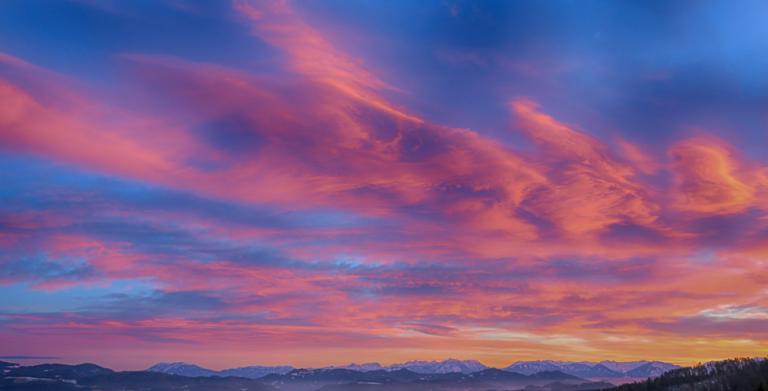 For the better part of two decades, Christians have appealed to emotion and enthusiasm as the driving force behind our spiritual growth. I often think about my senior year of college in the late '90s, when one of our campus ministries adopted the slogan "Are you excited?" to motivate Christians throughout the year. There are many ways to motivate me to follow Jesus, but loudly asking me "Are you excited?" before I have finished breakfast is not one of them. Listen to our worship music, visit our youth groups, and download podcasts from various churches and you will hear it over and over, we think that we can properly motivate people to follow Jesus by appealing to emotions alone.
Emotions and enthusiasm are good things. God created them and they should often characterize our walks with the Lord. However, enthusiasm will not be enough to sustain a growing walk with the Lord. Emotions do not produce a faithful Christian life, but rather are a byproduct of it. We must find a new motivational structure for encouraging Christians to be faithful followers of Jesus.
Paul's letters provide helpful instructions for how we motivate Christians to follow Jesus and grow as believers. He rarely shames or cajoles and does not appeal to mere emotionalism. Instead, Paul frequently points to our union with Christ, the blessings we enjoy as the children of God, and our future hope as the impetus for following Jesus.
A great example of this occurs in Colossians 3:1-4. In this short paragraph, Paul uses both our present experience of salvation and our future hope to encourage us to grow in the likeness of Christ.
[1] If then you have been raised with Christ, seek the things that are above, where Christ is, seated at the right hand of God. [2] Set your minds on things that are above, not on things that are on earth. [3] For you have died, and your life is hidden with Christ in God. [4] When Christ who is your life appears, then you also will appear with him in glory.
Our Present Pursuit of Christ
In verses 1-4, Paul reminded the Colossian Christians of the hope they have in Christ. "If you have been raised with Christ" in verse 1 completes the logic of "If with Christ you died to the elemental spirits of the world" in 2:20. These twin phrases point us to the union that we have with Christ through faith in him. Just as Christ died for sins and was raised from the dead, the person who has faith in Jesus died to his sin and now walks in newness of life.
Paul appealed to the Christian's union with Christ to call us to seek Christ continually. He did this with a pair of imperatives. First, he said to "seek the things above" and then to "set your mind on the things that are above, not on the things that are on earth." "Not on the things that are on earth" does not mean that avoid thinking about our responsibilities, our families, or our work, but rather the things associated with the vice list in verse 5– "sexual immorality, impurity, passion, evil desire, and covetousness."
Paul's imperatives remind us that our walk with the Lord each day begins with the inclination of our hearts and minds. "Seek" and "set your minds" call us to dwell upon the things of God, set the affection of our hearts on Christ and his kingdom, and to resolve to live in ways that honor him. In order to do this each day, we must enrich our minds with the word of God and draw near to him with times of prayer. Justin Early offers a great recommendation for us in his new book The Common Rule– pray every morning on your knees and read your Bible before you look at your phone. While many might be concerned that this would create a lifeless ritual, there is much to be commended in setting times that are devoted only to prayer. These simple, but important practices will shape our character, train our hearts, and deepen our love for our Savior.
Our Future Hope
In verses 3 and 4, Paul helps us to understand why we should seek Christ and set our minds on the things about rather than the things that are on earth. First, he said that our old selves have died and now our lives have been hidden with Christ. Our union with Christ is so complete that our whole lives are bound up in his life. If you want to know who is Christian is, look at Jesus.
Then Paul came to the kicker. When Christ is revealed in glory, we will be revealed with him. When Christ comes again to judge the living and the dead, those who are in Christ will receive their resurrection bodies and will share in the glory of Christ.
The relationship to the two imperatives is important here. We seek Christ and set our minds on the things above because that is where our hope is. Our hope is not found in the things of this world, so we do not set our affections on them. However, because our hope is in Christ alone, we seek to know him more deeply and meditate on him and his kingdom because he is our life.
The Bible often uses our future hope as motivation to grow as Christians and pursue holiness in the here and now. For example, in 1 John 3:2-3, he told his readers, "Beloved, we are God's children now, and what we will be has not yet appeared; but we know that when he appears we shall be like him, because we shall see him as he is. And everyone who thus hopes in him purifies himself as he is pure."
Notice how John moved his readers towards growth in holiness and purity. First, he reminded them that they are currently the children of God. Through faith in Christ, God has adopted them into his family. Then, he turned their gaze towards their future hope. He pointed them to Christ's return in glory and the glory they would share with him. Then, he simply stated that the person who has this hope will purify himself because Christ is pure.
In the same way, those of us who belong to Jesus should put aside our sin and pursue Christ and his kingdom. We are the children of God. We share in the inheritance that Christ will receive on the last day. We will receive glorified bodies that will be changed into the image of Christ. Because of this, we seek Christ. We set our minds on the things above. We put to death the sin that remains in us and by the power of the Spirit, we seek to grow in Christian virtue.
Rather than waiting to have the emotional motivation to follow Jesus, we remember who we are in Christ and the hope that we have in him. We ponder the purity and beauty of Christ, praying and seeking that we will be transformed into his image from one degree of glory to another.
Related Posts:
"Where Do We Find True Joy?"
For Further Reading:
The Hole in Our Holiness by Kevin DeYoung
Gospel Wakefulness by Jared Wilson