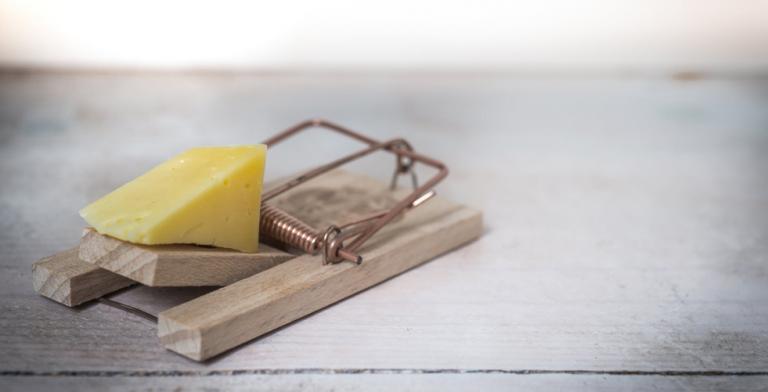 Early in my Christian life, I heard the famous quote from the English pastor and theologian John Owen, "Be killing sin or it will be killing you." While that quote may sound a little radical, for any person who truly knows himself, he understands that his sin can kill him. He feels in his bones the havoc that sin reeks on his joy, his walk with the Lord, his relationships and his witness.
Dealing with our own personal sin also shows us that no superficial adjustments in our lives will bring about real progress. Our sin is deep-rooted and resists fixes that are merely ornamental. To really kill our sin, we must get down to the root of it.
Because this work is hard, our flesh resists it. So, what our souls need are overwhelming reasons that drive us to deal with the root of our sins and grow into the likeness of Christ. Paul provides the fuel our souls need for the war with sin in Colossians 3:5-11. (I'm also including verses 1-4 for context.) In writing to this congregation that was fighting with a mixture a legalism and pagan mysticism, Paul provides the compelling logic that helps us to understand why we need to make war against our sin.
[1] If then you have been raised with Christ, seek the things that are above, where Christ is, seated at the right hand of God. [2] Set your minds on things that are above, not on things that are on earth. [3] For you have died, and your life is hidden with Christ in God. [4] When Christ who is your life appears, then you also will appear with him in glory.

[5] Put to death therefore what is earthly in you: sexual immorality, impurity, passion, evil desire, and covetousness, which is idolatry. [6] On account of these the wrath of God is coming. [7] In these you too once walked, when you were living in them. [8] But now you must put them all away: anger, wrath, malice, slander, and obscene talk from your mouth. [9] Do not lie to one another, seeing that you have put off the old self with its practices [10] and have put on the new self, which is being renewed in knowledge after the image of its creator. [11] Here there is not Greek and Jew, circumcised and uncircumcised, barbarian, Scythian, slave, free; but Christ is all, and in all. (ESV)
Put to Death the Sins of the Flesh
"Therefore" in verse 5 harkens back to Paul's words in verses 1-4. There, Paul told the Colossians Christians to seek the things above and set their minds on the things above because their true life is hidden with Christ in God and will only be truly revealed when Christ comes again in glory. Because of the hope they have laid up for them in Christ, they should work to put the sins of the flesh to death. Christian hope does not cause us to become preoccupied with angels floating on clouds and prophecy charts, but rather it leads to labor to be more like Jesus now because we will be like him then.
In this passage, Paul provided two lists of sins that Christians should "put to death" and "put away." The first list focused on the sins of the flesh. He starts with sexual immorality and then dives into the underlying desires that fuel sexual immorality–impurity, passion, and evil desire. Notice that he does not only mention the "fruit sin" of sexual immorality. He deals with the "root sins" and calls on followers of Jesus to kill sin at the point of longing and desire.
The last sin in the list and his short elaboration on it deserve special notice. Paul also commanded the Colossians believers to put "covetousness" to death, adding that it is "idolatry." At the heart of covetousness is the desire for that which does not belong to you. To desire someone sexually when you are not married to them is to long for that which is not yours. This longing dethrones God and puts your inordinate desires in his place.
Put to Death the Sins of Your Old Life
Paul provides unshakable motivation for putting these sins to death. First, he said to do so because "On account of these things the wrath of God is coming" and because "In these to you once walked when you were living in them." Paul warned them about the wrath of God, but Christians have been saved from the wrath of God, so why does he bring it up? Simply put, he begged these believers to refuse to live in the sins that brought the wrath of God down upon his precious son. Why would we live in the sin for which Jesus died?
In the second clause, it is important to pay attention to verb tense. The sins of the flesh in verse 5 "once" characterized these Christians. Then he said they "walked" in them when they "were" living in them. He used the past tense to describe their relationship to their sinful lifestyle. They may have been characterized by the sins of the flesh before they knew Jesus, but this was not true any longer.
For the Christian, we have a new life and a new identity. We are not who we once were. In Jesus Christ, we died to our old way of life and have been raised to walk in newness of life. When sin crouches at your door, remind yourself that this is not who you are anymore. By the power of the Spirit, refuse to live in that for which your Savior died. Resolve to never live in the sins that defined you before you were in Jesus.
The reminder of our past lives come disguised as an old friend. It beckons us to come back and relive our sin because it was just harmless fun, but it was really spiritual death. While the lure of sin looks shiny and desirable, the hook sinks deep and it harms our witness, steals our joy, and stifles our walk with the Lord.
The great British preacher Charles Haddon Spurgeon captured what this passage teaches in a devotion from Morning and Evening.
Christian, what hast thou to do with sin? Hath it not cost thee enough already? Burnt child, wilt thou play with the fire? What! when thou hast already been between the jaws of the lion, wilt thou step a second time into his den? Hast thou not had enough of the old serpent? Did he not poison all thy veins once, and wilt thou play upon the hole of the asp, and put thy hand upon the cockatrice's den a second time? Oh, be not so mad! so foolish! Did sin ever yield thee real pleasure? Didst thou find solid satisfaction in it? If so, go back to thine old drudgery, and wear the chain again, if it delight thee. But inasmuch as sin did never give thee what it promised to bestow, but deluded thee with lies, be not a second time snared by the old fowler—be free, and let the remembrance of thy ancient bondage forbid thee to enter the net again!
Related Posts:
"Living Like You Have Real Hope"
"How to Ruin Your Christian Witness on Social Media"
For Further Reading:
Overcoming Sin and Temptation edited by Kelly Kapic and Justin Taylor
Owen on the Christian Life by Matthew Barrett