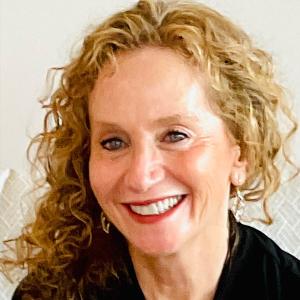 Columnist Susan Lax, reminds us that no matter our adversity or circumstance to take time for our joy. She's the author of the hardcover and e-book A HEART'S LANDSCAPE: An Invitation to the Garden of Moments.
When one of Susan's closest friends was fighting cancer and had to focus on trying to heal, they didn't speak as often as they once did. To make sure Stephanie knew that Susan was always thinking of her each day, Susan emailed her friend a healing, positive thought first thing in the morning. Slowly, Susan discovered an ability to translate her heart words into written ones and more and more people began to receive Susan's "Morning Inspiration" which is from where her book, A HEART'S LANDSCAPE, derived.
Right now, especially with all happening in the world, Susan offers deep reminders with words and warm visuals – to take a moment and just pause – get away from the inundation and put the chaos away. Susan's heart words and inspiring visuals guide readers to take a moment and escape all adversity and focus on carving out one joyful moment with the hope that it will lead to other good moments.