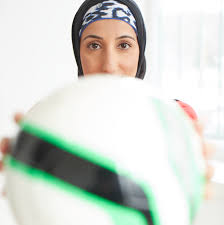 News and views on all-things Muslim for April 13-20, 2015.
This week there is a must read from Shireen Ahmed about Muslim women in sports, a thought provoking piece by Teju Cole, some beautiful images from London and much more.
I give to you newsworthy links I think you should know about. Check out the links and please let me know if you think I should add anything!
Articles About Muslims:
An intelligent piece by Teju Cole, "Slow violence, cold violence – Teju Cole on East Jerusalem" on why the cruel Israeli laws directed against Palestinians must be taken seriously. I recommend taking some time out of your day to read this enlightening piece.
Is it money that fuels the war? Read New York Times, "Sale of U.S. Arms Fuels the Wars of Arab States."  "As the Middle East descends into proxy wars, sectarian conflicts and battles against terrorist networks, countries in the region that have stockpiled American military hardware are now actually using it and wanting more. The result is a boom for American defense contractors looking for foreign business in an era of shrinking Pentagon budgets — but also the prospect of a dangerous new arms race in a region where the map of alliances has been sharply redrawn."
"Serial's Rabia Chaudry won't rest until Adnan Syed is exonerated of murder" is about our favorite lawyer creating a new podcast of her own. Listen to this podcast to follow Adnan's case.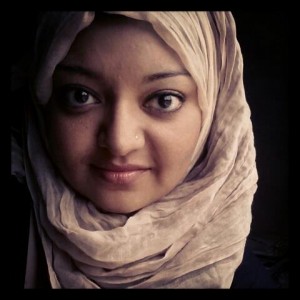 (image from nytimes.com)
Articles by Muslims:
Most of us saw the video of Australian woman, Stacey Eden who stood up for a Muslim couple who was being abused.  Some of of us even read "If I'm being racially abused I don't need a stranger with a saviour complex to rescue me." But if you are like me, you most agree with Qasim Rashid's "The White Woman Who Stood Up for a Muslim Couple Was NOT Showing a 'White Savior Complex.'"
Shireen Ahmed
is a personal hero and her piece, "
Jumping hurdles, leaping fences and smashing through ceilings
" is about Muslim women athletes and the many obstacles they face.  Her conclusion is brilliant.  Read it.
Never read the comments. We all know this. But Haroon Moghul not only only read the comments but responded to one particular comment that suggested Islam should be eliminated. In "Dear Reader,I'm Assuming you Don't Know Any Muslims," Moghul asks the writer of the harsh words to see the other side.
"The Palestinians of Yarmouk and the shameful silence when Israel is not to blame" by Mehdi Hasan unpacks the "selective outrage" over events in the Middle East.
Cool Links:
"Gone Girl: An Interview With An American In ISIS" is about an American college student who ran away to Syria and joined ISIS. "Meet Hoda, a 20-year-old woman from Alabama — and the devastated father she left behind."
Gorgeous. A New London Art Collective Grows as an Empowering Space for Muslim Women. "The fact that it was a grassroots group, run by young female Muslim artists dedicated to reclaiming their stories, made it even more appealing and exciting."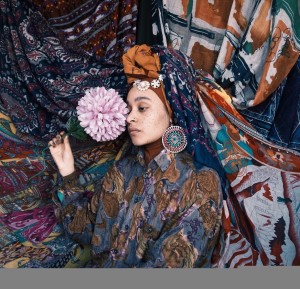 (image from Ummah Wide)
---
Sabina Khan-Ibarra is a freelance writer and editor. She regularly contributes to her blog, Ibrahim's Tree which she created after the loss of her infant son in 2011. She created Muslimah Montage as a platform for women to share their stories. Sabina currently lives in Davis, CA and working on her memoir. Follow Sabina on Twitter: @muslimahmontage