Big news today out of Rome as it's being reported that Pope Francis has named Father P.  Stephen Chow Sau-Yan, a Jesuit, to be the new bishop of Hong Kong.
The bishopric in Hong Kong is an important and politically-sensitive position in the modern world, given the fraught state of political tensions in the region, religious freedom in China and the 2018 agreement over bishops appointments that the Holy See struck with China, a deal that has been a target of constant criticisms, many of them made by Pope Francis' enemies who accuse him of selling out the country's underground Catholic church.
Ending a 28-month vacancy amid Rome's delicate handling of Beijing, Pope taps native son Stephen Chow, 62 – Jesuit provincial of China since 2018 – as bishop of Hong Kong: https://t.co/8OC47PBjPG

Trained at UMinnesota and Harvard, ordination postponed to December. pic.twitter.com/EEabpF7kio

— Rocco Palmo (@roccopalmo) May 17, 2021

Bishop-elect Chow, 61, a native of Hong Kong, replaces the late Bishop Michael Yeong Ming-cheung, who died in 2019. Father Chow joined the Society of Jesus in 1984 and was ordained a priest in July 16, 1994, by Bishop John Baptist Wu, who was the bishop of Hong Kong at the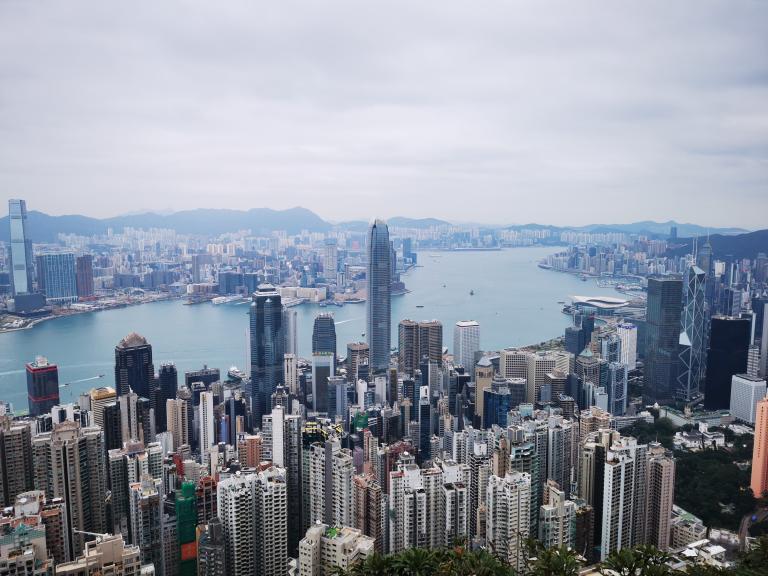 time.
In America, the Jesuit publication, Vatican correspondent Gerard O'Connell reports that the Holy see did not consult Beijing on the nomination for the bishop of Hong Kong. O'Connell writes that a Vatican official "explained that notwithstanding the fact that the Holy See has a "one China policy" it does not consult Beijing on the nomination of bishops for Macau, Hong Kong or Taiwan, nor does it need to as these three ecclesiastical jurisdictions are not part of the provisional agreement that the Vatican signed with Beijing in Sept. 2018 and renewed in October 2020."
O'Connell also writes:
Bishop-elect Chow's appointment will come as a surprise to many. Over the past two years there has been considerable discussion in the Vatican and elsewhere regarding who could be the best choice. Several names were mentioned but his was not initially among them, one source told America. Indeed, on at least one occasion, it seemed as if the Vatican had decided on a candidate, but then no bishop was named to the disappointment of many Catholics in Hong Kong.
The Vatican has taken time to find the man it considers best suited for this challenging and difficult post. The appointment comes on the heels of the most serious political crisis in Hong Kong since the handover on July 1, 1997, in which the church became involved as many Catholics, including some prominent ones—such as Martin Lee, the father of the democratic movement, and Jimmy Lai the media magnate—were involved peacefully in the democratic movement and arrested. Several have been condemned in the courts and are serving prison sentences.
According to Vatican News, Bishop-elect Chow professed his final vows as a Jesuit on April 17, 2007. He has  served as supervisor of two Jesuit colleges in Hong Kong and Wah Yan in Kowloon, since 2007. He has also been an Honorary Assistant Professor at the University of Hong Kong and a Jesuit Formator.
Vatican News reports:
He has served as Chairman of the Education Commission of the Chinese Jesuit Province since 2009, and as Part-time Professor of Psychology at Holy Spirit Diocesan Seminary in Hong Kong since 2012. He was a Member of the Presbyteral Council of the Diocese of Hong Kong from 2012 to 2014, Provincial Consultor from 2013 to 2017, and Member of the Diocesan Board of Education since 2017.
Bishop-elect Chow became the Provincial of the Chinese Province of the Society of Jesus on 1 January 2018, and Vice-Secretary of the Association of Religious Superiors of Male Institutes in Hong Kong in 2020.