Here's some pics, parish & personal, from Pascha 2007.
Click to enlarge.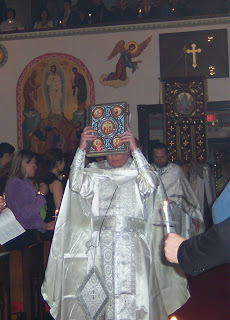 Fr John Salem leads the procession with the Gospel
Book. Thanks to the cold, rainy weather —
sleet in Houston! — we did not process outside.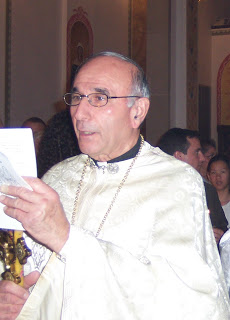 Fr Joseph Shahda … "Christ is Risen!"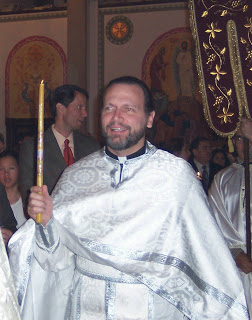 Blogger: "Christ is Risen!"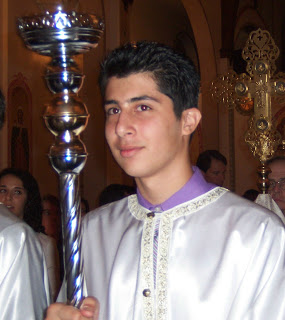 His face says it: "Christ is Risen!"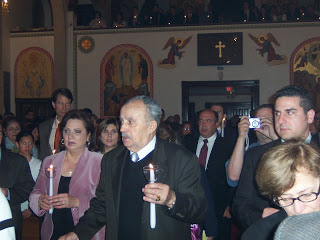 Amou Sami & the Arabic choir … ألمسيح قام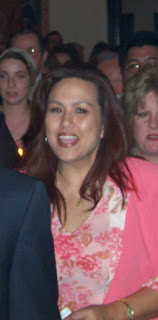 English choir … Vivian said: "Si Cristo ay nabuhay! Siya nga ay nabuhay!"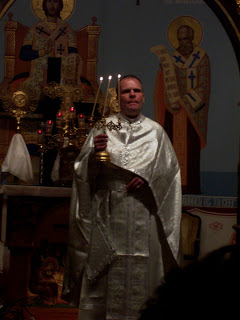 The Paschal Blessing … "Trampling down death by death …"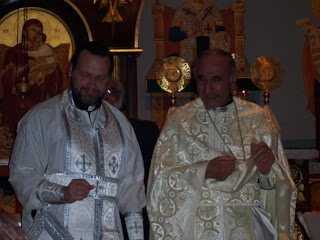 The annual egg contest. (I'm looking at my cracked
egg — the victor, eight years running: Fr Joseph Shahda.)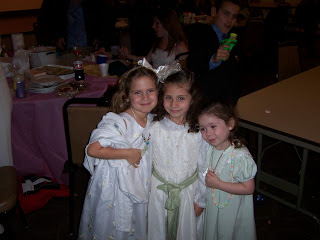 Three princesses gather in the hall for the feast.
(The tallest is a Huneycutt.)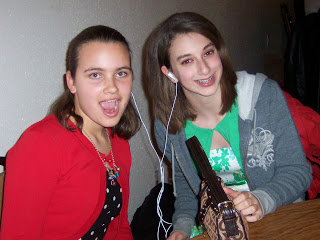 My favorite oldest daughter and her pal, Alexa, are listening to,
so I learned, "The All-American Rejects." (I'd never heard of the group.
Somehow I doubt that will become a Pascha tradition.)

"Let God arise … let his enemies be scattered!"
(Agape Vespers)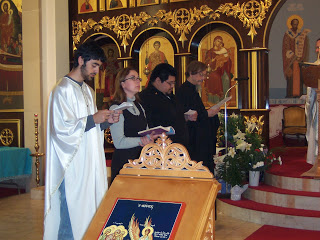 Front to back: German, Romanian, Spanish, and Latin.
(Agape Vespers)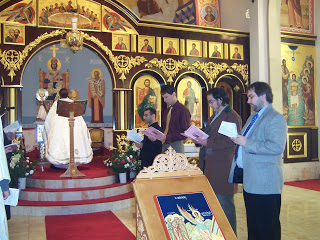 Fore to iconostasis: French, Low Country Scottish, Ukranian, and Greek.
(Agape Vespers)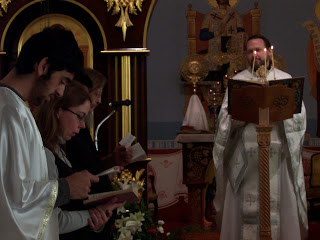 The guy with the candles: English.
(Agape Vespers)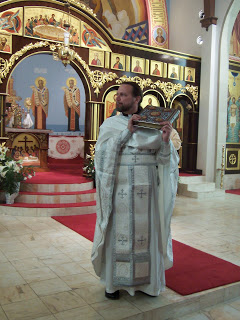 "What did you say?"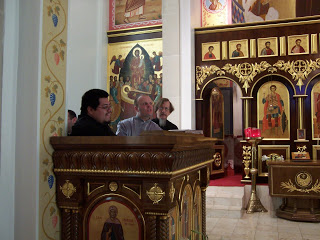 I said: "Christ is Risen!"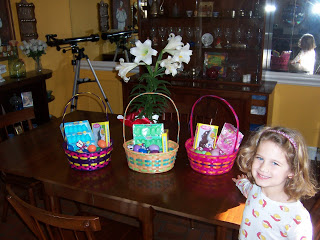 Oh, and the Easter Bunny!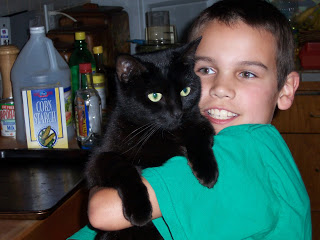 My son holds our black cat named Lily. She was born
on Pascha, May 1st, two years ago. Hence the name.
(Though surrounded by Orthodox, to our knowledge, she never fasts.)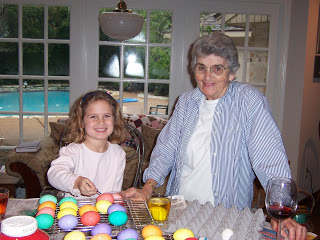 My favorite youngest daughter and family friend,
Mary Deane, dye eggs on Holy Saturday.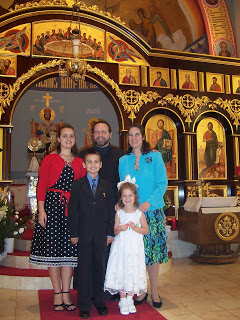 That's us … wishing you and yours: