For Part One of this series, click HERE.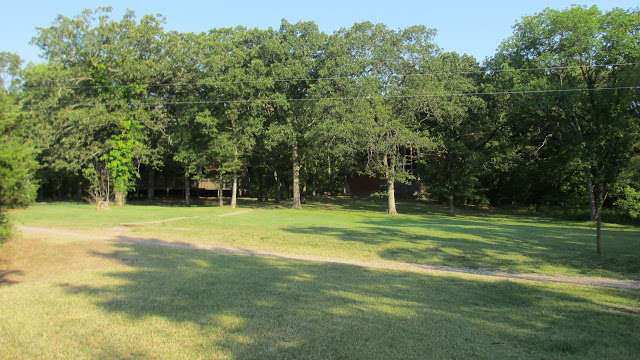 A
ll seems quiet, looking back toward the St Herman building and St Raphael Chapel (hidden by the trees), but …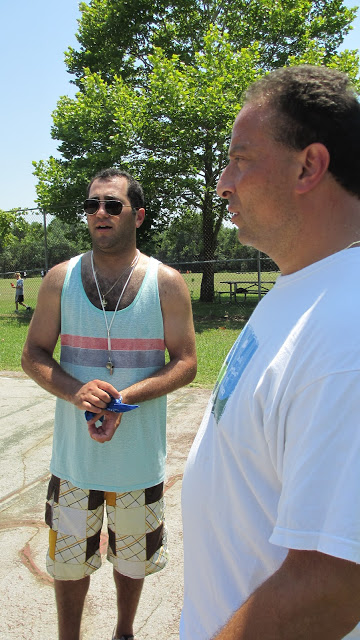 W

ord has come down from the highest sources that there is a MONSTER in our midst!
The Campers were quickly assembled to be warned of the pending threat.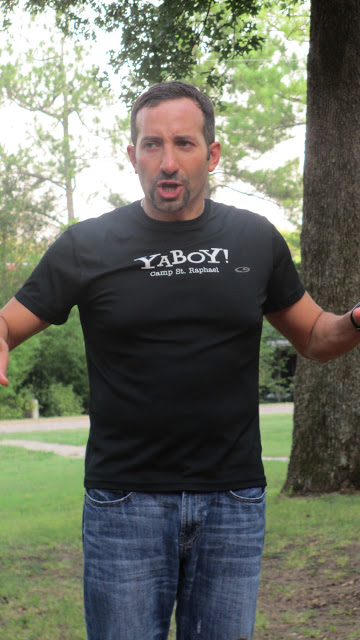 "B
e prepared! Be vigilant! Be forewarned!" — cried the Boss!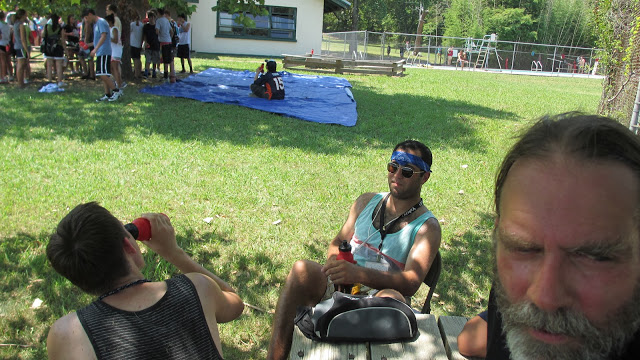 Worry can be seen etched in the faces of the faithful, especially the young camper to the right — as well it should be, for LOOK: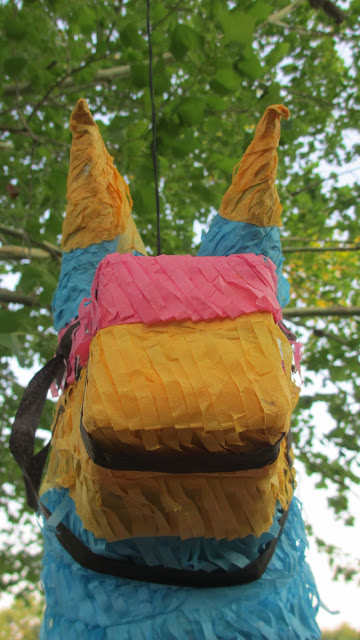 Arrrgh!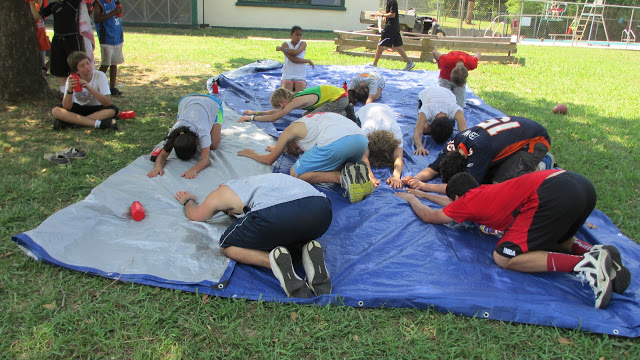 T
he sight of the MONSTER proved too much for some of the weaker brethren.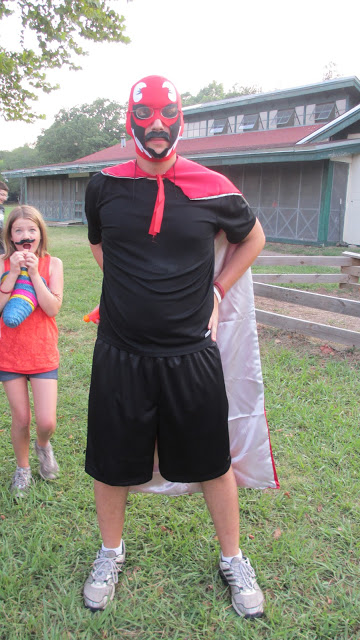 B
ut not for Captain Watt Siss Faze.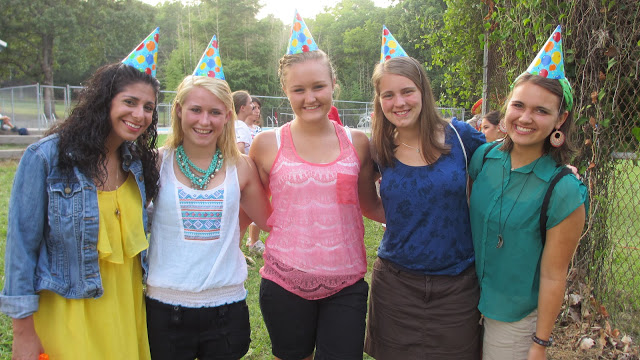 N
or for this fearless (and happy) group of vigilantes known as BeeDay TwoYous.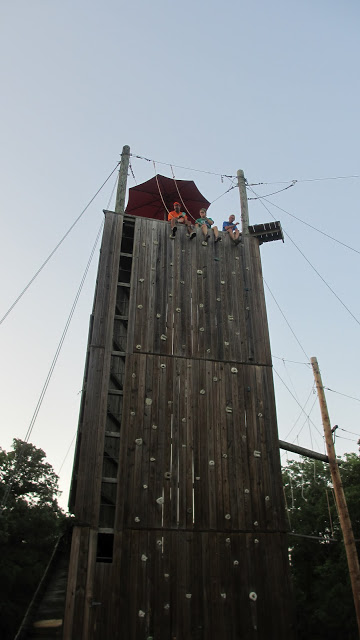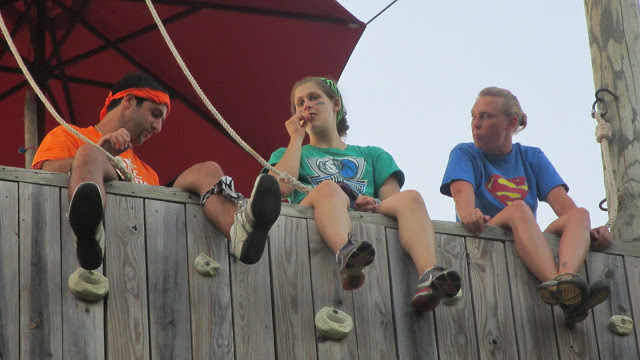 F
rom high atop the tower …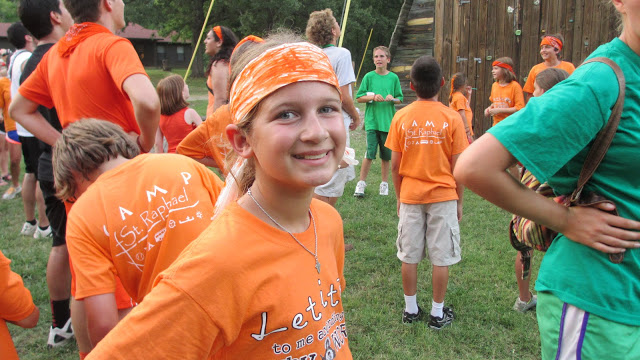 To the lowly on the ground …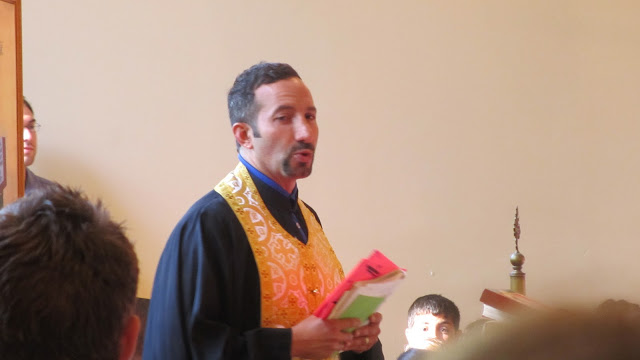 E
ven to the hallowed halls …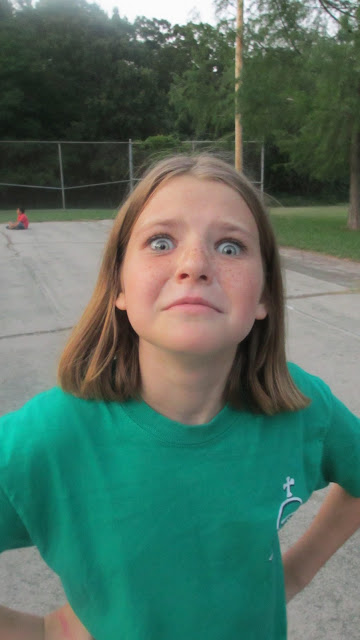 "W
ould you please get on with it!?"
A battle raged, engulfing all …
O

kay … Almost all. To battle the MONSTER: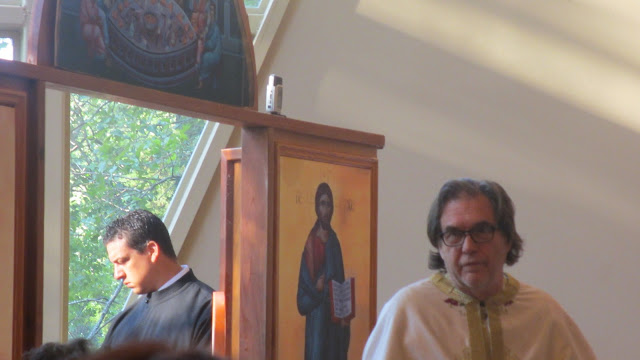 Arrgh! Er, wait. To battle the MONSTER:
H

mmm. Hang on a sec. To battle the MONSTER: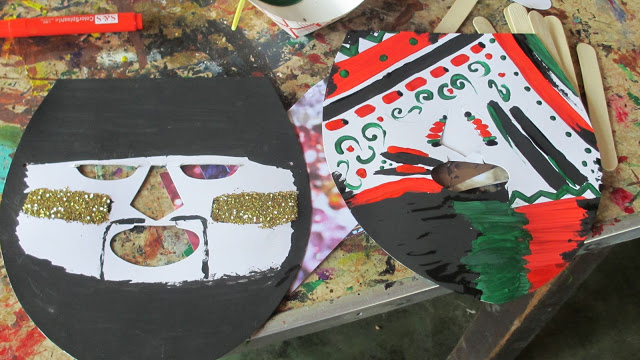 Oh well. It'll come to me …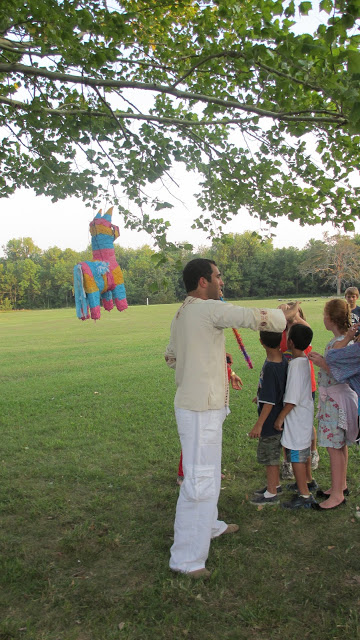 L
ook! There it is! Who knew it could fly?!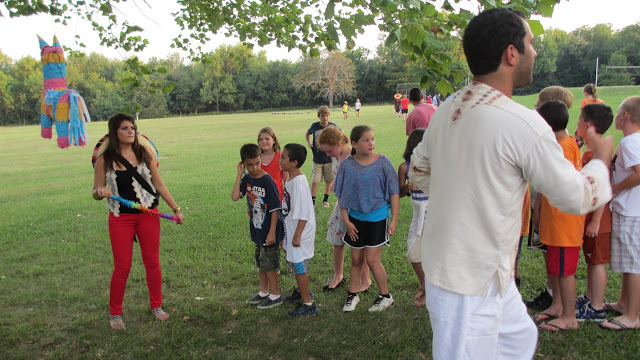 Obviously, the multicolored nefarious creature scared the poor camper in white.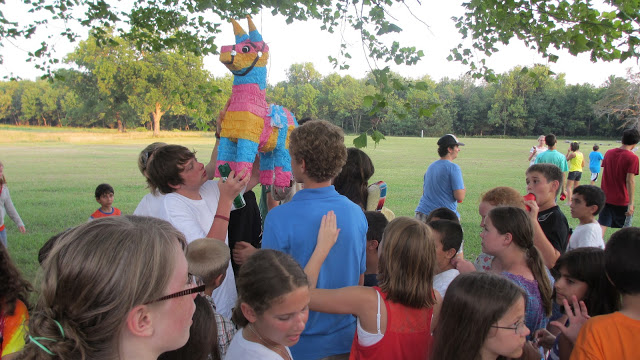 I

'm pretty sure the fellow holding the beast is none other than the famous Beat Boxer known as The Pinata Whisperer.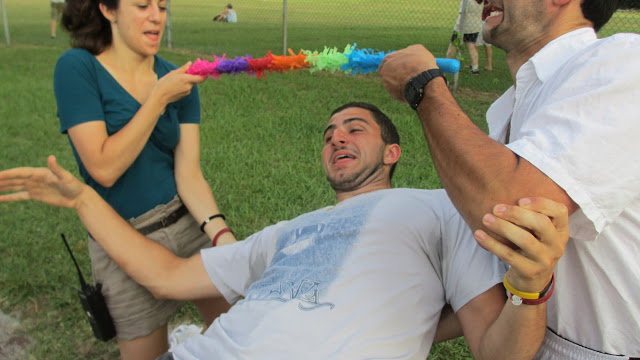 T
hose slain in battle were raised back to life by the power of the Pinata Poker.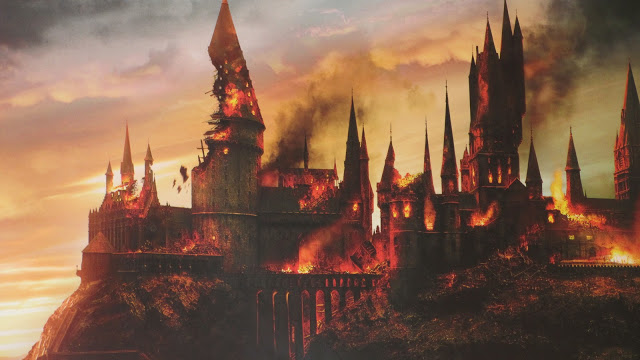 T
he beast was burned in a little known area of Camp Takatoka known as Zowie Dass-hot.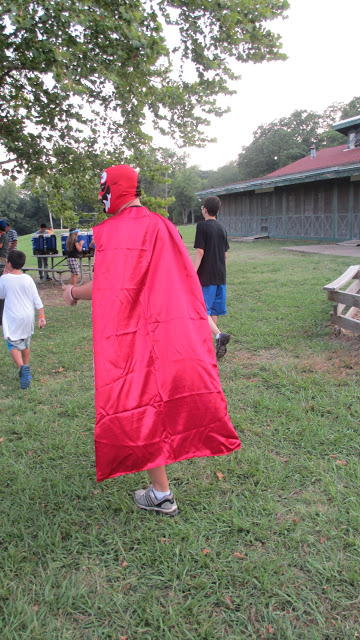 As Watt Siss Faze did an about face (for greater dangers lurked elsewhere) …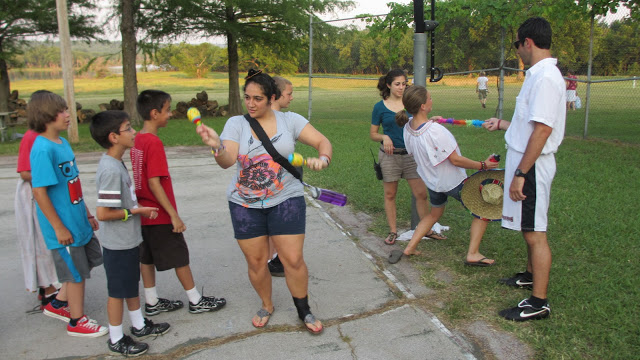 T
he survivors celebrated mightily, having feasted on the spoils of the Monster's spill.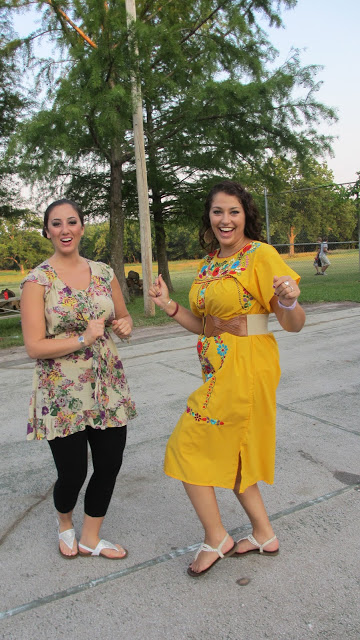 "That's all for now! BYE!"
For Part One of this series, click HERE.