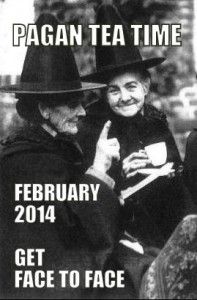 We've been busy here at Pagan Families! Having Pagan Tea Time, welcoming Molly Khan and Hannah Johnston, and keeping up with all our parenting and priestessing and other projects.
And here are some of our favorite links from beyond Pagan Families:
* On creating a myth together with a young child: "We can't play with the dragon in the same way we used to, since his body is gone, but he is still our ally and we can talk to him whenever we want."
* "The Summer of Gods is a short film (20 minute runtime) about a troubled girl named Lili who unites with her Afro-Brazilian religious ancestry on a summer visit with family to their ancestral village in rural Brazil. Soon after her arrival, she encounters Orishas (African gods) who join with her grandmother to help her find peace with a gift that has previously vexed her."
* "Our culture doesn't have a good way to measure what you are accomplishing. Your baby will grow and meet milestones: check. But to the untrained eye most of this work, at the end of the day, will look like nothing. But we know better."
* Amy Wright Glenn writes: "A million birth photos shared via email, Facebook, Instagram or Twitter can't come close to conveying the experience of being present for even one birth. "
* One mother begins to explore childbirth goddesses: "I went to my favorite site for looking into names and traced the name back to an Irish Celtic name Bebinn, which just so happens to be the name of a goddess of safe childbirth."
What have you been reading?