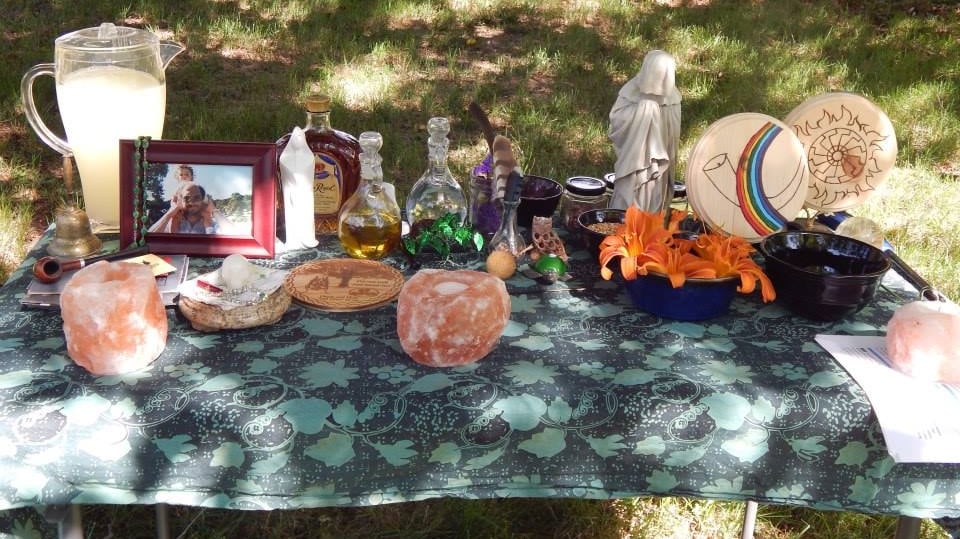 The new Heathen temple being built in Reykjavik, Iceland has been all over my facebook the last few days. The title of most of the articles is a bit misleading: it's certainly not the first temple to the Heathen Gods in 1,000 years, I visited a beautiful Hof in Michigan just this past fall! But overall I couldn't be more pleased that the Asatruarfelagid is making this happen. I have always been a huge proponent of public Pagan temples, and to see that one group is starting to realize that dream is so heartening. A lot has been made, both among Pagans and non-Pagans, about the metaphorical nature of belief professed by the Icelanders involved in the temple's construction – for me (and I suspect many Heathens) it doesn't matter at all. There is another space in the world dedicated to my Gods and the people who honor Them, and this is a good thing. A group I'm involved with locally, the Order of the Red Grail, has also been doing fundraising to buy some land and build a gathering space there; and though it may be some time off, I can't wait to see it come to fruition.
Public temples have so much to give the Pagan community, and I feel they may be an even more important step than paid clergy. For those of us with children and families to be concerned about, it makes everything a little bit easier. A permanent space means the possibility of a dedicated children's room or nursery, which allows for solemn adult-only ritual while also leaving space for loud and boisterous children-centric programming. This place, while of course requiring volunteers to staff, would be a fantastic first step in making Pagan ritual accessible to all age groups and family types.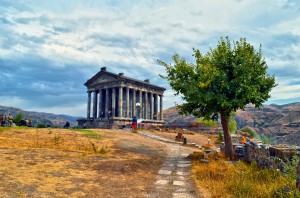 A dedicated space means having a Pagan-friendly launching point from many family-serving groups can branch off. It's a place for Spiral Scouts to meet, for groups of kids to get together on weekends and learn about Pagan religions; heck, it's a place for parents to get together and learn about Pagan religions too! Of course, making all of this work requires volunteers and many man-hours; but at least in my local community, we absolutely have those resources. What we need is a place to utilize them, so one person's home isn't constantly inundated with people. Having a mutual gathering space that belongs to the group also helps when coordinating community service and working with the poor and disenfranchised, something I think Pagan groups could do more to help with. Even small steps like having a community library, an office for a dedicated clergyperson, or storage space for all the little things that go with ritual would be incredibly helpful to many groups.
It also provides a reassuring front for families searching for a place to call home. What we as a Pagan community seem to have largely consists of people who came to Paganism as teenagers or young adults, without families or family concerns. As a result, leaders in the Pagan community often don't think about accommodations that would be so helpful to families beginning to explore Paganism as their spiritual path. As a mother, I'm a lot less likely to go to a stranger's home for ritual when I have three children in tow than I would to attend a ritual in a public space. This is doubly true if it is the group's own space – this tells me volumes about the nature of the people involved in that group. To make a temple or sacred gathering space happen, they must be dedicated, resourceful people; the group stable and enduring. This is exactly what I'm looking for when I'm introducing my children to a spiritual path. I truly believe that a proliferation of public temples for Pagans would lead to a shift in general demographics, and that this diversity would improve the religion for all.
Finally, as a Heathen, I feel I must address the idea of sacred space. For many Pagan groups, sacred space is a cast circle or a cleansed room. For me, a space is sacred once it is invested in – when a relationship has been built with the landwights, when the roots of the trees have taken many offerings, when a history has been established and a sense of place firmly rooted. This give-and-take, constant engagement without interruption of those who disregard the land and the spirits, is what makes a place holy. My home is one of these places, and it is a wonderful atmosphere; but the people who come here four times a year to do ritual don't have that same relationship, don't feel that same power. Having a public temple, dedicated to the Gods, where Pagans may come at any time and leave their offerings and build their relationship while also being able to gather together in group ritual would be an amazing step in the concept of sacred space. It's not often that a phenomena starting in Iceland proliferates through the world, but I for one hope this idea catches on with Pagans everywhere.