Each year this list reflects my personal experiences of community members who walk-their-talk and make significant contributions to our collective community. As always these choices are just the opinion of one individual. It is my hope that the yearly list will get readers thinking about the many other individuals in our blessed community who make meaningful contributions. Please feel free to respond in the comments section as to whom you would nominate on your personal list of Pagans who make a difference.
10.
Deirdre Hebert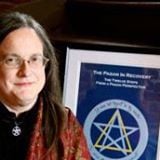 Once in a blue moon I come across a voice that can stand in the middle of a storm of controversy and remain grounded, reasoned and reflect the wisdom of our varied belief systems. Deirdre is such an individual, time and again in the various debates that embroil our community, hers is a singular voice of reason and compassion, and I am personally in awe of the ability to provide insight that Deirdre personifies. This ability makes Deirdre a Pagan who made a difference in 2015!
9.
Christopher Blackwell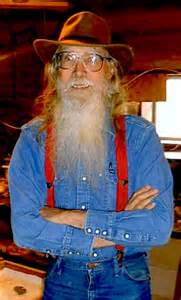 For years the community has benefited from the voice, journalism and intuitive inquiry demonstrated by Christopher in the Alternative Religions Educational Network ACTION newsletter. With this years announcement that the publication is coming to an end I was struck with how much I will miss the publication and the in depth exploration of our community that the publication so skillfully engaged in. Mr. Blackwell deserves to be recognized for his efforts this year and for the many years of effort he has put in fostering or blessed community.
8.
Patrick McCollum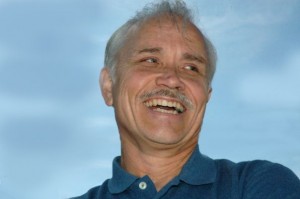 Each year there is more and more to be considered when it comes to the contributions of Patrick. His engagements with the broader world as a Pagan Minister may well come to be considered one of the most significant events manifesting Paganism as a world religion. From involvement with the United Nations to his efforts with the World Peace Violin, it is impossible to over estimate the influence of this individual on an international scale. His dogged determination to contribute peaceful and compassion based solutions to planetary issues makes Patrick an individual who "walked his talk" in 2015
7.
Jerrie Hildebrand

There are many who serve our community in a very public manor; Jerrie is not such an individual. Her service to organizations such as Circle Sanctuary and The Covenant of Unitarian Universalists Pagans (CUPPS) cannot be overstated. Always willing to do the daily work of manifesting community action and success she remains an individual that can always be depended upon to walk her talk. With the calm compassionate approach of someone who personifies wisdom and healthy boundaries she deserves recognition even if she does not seek it. Jerrie I am on awe of all you do!
6.
David Pollard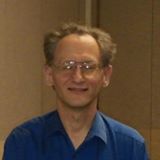 Having become active in CUUPS this year I have experienced considerable exposure to David. As a past President of the organization and the current Executive Director David personifies the kind of Pagan servant/leader I aspire to be. Wise and always willing to engage in the laborious logistics that manifest real results he stands as an individual who leads from behind. I am inspired by his humble service to the community.
5.
Cara Schulz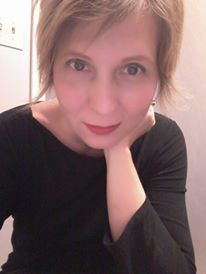 Occasionally I encounter someone in the community with which I have little in common and our differences inspire a great amount of respect. Cara's contributions as a writer and candidate for public office are considerable. What inspires me about her, however, is her ability to call the community to consideration of alternative viewpoints without the acrimony that often accompanies such attempts. Cara stands as an individual who provides well needed insights into our collective community and its' place in our society. Her voice and insights make her a valuable asset to the Pagan community.
4.
Cat Chapin Bishop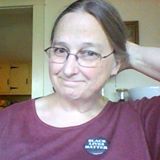 Over the past year Cat's actions as an ally of the Black Lives Matter movement have been inspiring. Her ability to speak up, but not over the voices of people of color has enabled her to accomplish much in creating the cognitive dissonance that is needed to manifest change in our blessed community. Many an activist becomes involved in issues that grab the nations attention only to fade from discourse as new issues arise, not so with Cat! She stands as a positive example of what can be accomplished as allies when determination, compassion based discourse and focus are engaged in social justice movements.
3.
Andras Corban-Arthen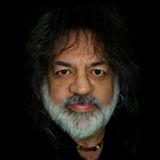 With years of service to the community Andras is an easy choice, yet this year his contribution to the community as a board member of The Parliament of the Worlds Religions cannot be over stated. Few in attendance will forget his well timed statement in front of thousands that "I am a Pagan" at the Parliament. His thousands of hours of work in bringing our community to the table of inter- religious discourse is inspired service to our community and transcends any attempt at recognition. Andres, your service makes you a Hero of our community in my book; truly you are a Pagan who walks-your talk!
2.
Phyllis W. Curott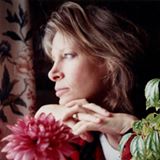 This year at The Parliament of the Worlds Religions there was a Women's Assembly and Plenary. Central to this incredible accomplishment were the efforts of Phyllis. On an international scale, the voices of women were lifted up and presented as an incredibly important manifestation of compassion and social action. The Parliament accomplished much in recognizing the voices of oppressed women worldwide due to her efforts. Thousands of world religious leaders were called to hold as central to our collective efforts the concerns of women; the results have the potential to manifest significant change in cultures across the world. These efforts deserve the highest recognition!
1.
Rhyd Wildermuth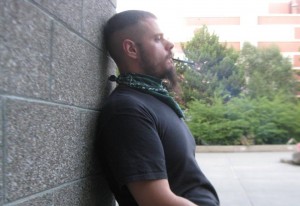 There is no possible way I could convey the importance to our community of the contributions of Rhyd this year. As the co-founder of Gods and Radicals and the editor of A Beautiful Resistance Rhyd has nearly single handedly manifested Second Wave Paganism. This is not the Paganism of our parents, filled with fierce compassion, revolutionary thought and determination to seek social, economic, political and environmental justice these publications have the potential to become the most influential manuscripts of the Pagan community in our time. As a force for revolutionary change on a planetary scale they are eloquent, deep and profound. Rhyd's courage in taking on these projects, which represent great personal sacrifice, is astounding. If I had to name a voice that most represents the future of our community it would be Rhyd Wildermuth. His efforts place him as the #1 Pagan who made a difference in 2015!