Top stories in Paganism and Shinto this week:
Pagans around the world celebrate equinox and supermoon
UK Pagan shop hit with firework attack after constant harassment
Rescue Centres to be built for victims of witchhunts in Kilifi, Kenya
Read more below…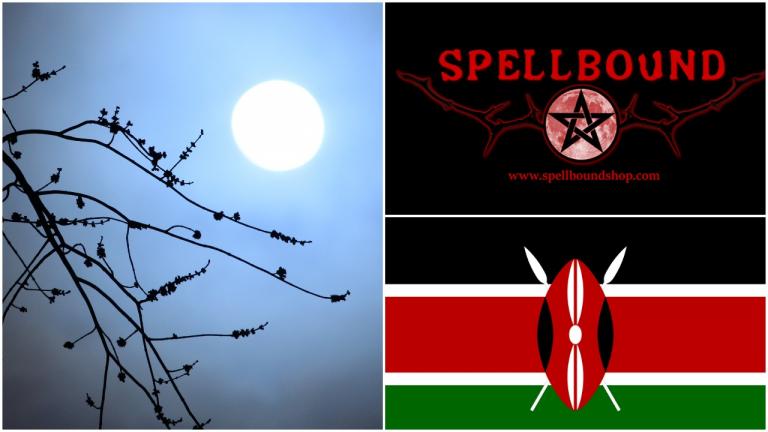 Spring Equinox highlights
From India's Holi to Iran's Nowruz, spring festivals symbolise persistence or rebirth of beliefs
Scroll.in
The conjunction of vernal equinox and spring full moon brings celebrations across the Northern hemisphere…
How people around the world are celebrating today's spring equinox
Metro
The equinox happens twice a year when day and night are nearly the same length because the centre of the sun is directly above Earth's equator…
Spring Equinox 2019 meaning: Rituals and traditions observed on the Vernal Equinox
Express
The Spring Equinox kickstarts the first astronomical day of Spring but the event also a history deeply rooted in pagan traditions and spiritual rituals…
What makes the spring equinox so special?
BBC
Wednesday marks the spring equinox, the midway point between mid-winter and mid-summer…
Equinox v equilux – what's the difference?
BBC
Most of us are familiar with the term equinox, and Wednesday, 20 March, was the spring equinox which marked the start of astronomical spring…
7 things to know about the first day of spring
Vox
A brief, scientific guide to the first day of spring…
Supermoon 2019 meaning: Ancient traditions and spiritual meanings of tonight's Full Moon
Express
What is the ancient and spiritual meaning behind the March Full Moon?
Iranian Police Arrest Dozens At Traditional Fire Festival
Iran HRM
Iranian authorities say they have arrested dozens of people on the eve of the last Wednesday of the Persian year (which ends on 21 March)…
Mexico's spring equinox celebrated at ancient site
Euronews
Hundreds of tourists and local residents, many dressed in white, climbed the towering Pyramid of the Sun in Mexico on Thursday to celebrate the Spring Equinox…
Pagan News
Pagan shop hit with firework attack after constant harassment
The Wild Hunt
Pagan shop Spellbound, in the centre of the southwestern city of Gloucester, was targeted recently by a firework attack…
Pagan author Edain McCoy dies
The Wild Hunt
McCoy self-initiated as a witch in 1981 and soon after actively participated in the Pagan and Witchcraft communities after a formal initiation into a San Antonio coven…
'Druids danced in the streets' when abortion was legalised, says priest
The Irish Times
Taoiseach Leo Varadkar was "elected while publicly living in perverse contempt of the sacrament of Holy Matrimony", and "Druids returned and defiantly danced in the streets when abortion was legalised", in Ireland, a Catholic parish priest in New York has said…
Proposed Missouri Bill Could Leave Religious Minorities Open to Harassment
The Wild Hunt
Missouri State Representative, Hardy Billington (Rep.), who is also a deacon at Faith Baptist Church, has introduced a bill, HB 728, of concern to Pagans and others…
Denunciations of NZ attack and use of Valhalla
The Wild Hunt
Within minutes of the mass shooting, a reference to Valhalla allegedly made by the shooter on his Facebook page and in his writings set off alarms for members of the Pagan & Heathen communities…
Cop working at high school revealed as white nationalist organizer and Asatru follower
Daily Beast
Identity Evropa helped plan the Charlottesville hate march. One of its members has been secretly working as a police officer alongside kids…
Wise words from a witch
Citizen Times
Sipping lemon tea with her at Raven and Crone on Merrimon, she told me her "land-based spirituality" is so rooted in the natural world that "I can't tell the difference."…
Witch-Influencers and New Wellness Trends
The Gay UK
Now I'm not usually someone who gets caught up in the allure of spells and charms to sort out all of life's worries and problems but a lot of what was said really struck a chord with me, on the concept of self-preservation…
Maypoles, merriment and murder: An introduction to the folk horror subgenre
SBS
The new show 'Pagan Peak' is the latest member of a very British subgenre that's now making inroads into continental crime…
Shinto News
Penis festival attracts thousands as giant phallus paraded through streets
The Mirror
Enormous members, multi-coloured phallic decorations and food shaped like the male anatomy all feature at the festival in Japan, which is also known as Honen-sai…
Christ's Tomb in Aomori and Japanese Religion
Nippon.com
The celebration includes a Shintō-style ceremony—a priest approaches the grave and recites norito ritual prayers while guests offer ceremonial branches…
Shinto inspires jewellery artist's 'beastly designs'
AFR Magazine
Noble and spirited, each unique piece evokes the animistic beliefs of the Shinto tradition in which she was raised by her mother…
Other News
Rescue Centres to be built for the elderly over witchhunt killings in Kilifi, Kenya
Hivisasa
The fight against the killing of elderly people on witchcraft allegations in Kilifi County has been bolstered as plans to construct rescue centres for them in are underway…
Sakura report 2019: First cherry blossoms begin to bloom in Tokyo
SoraNews24
As everyone began wondering what effect the warm weather would have on this year's sakura season, media outlets reported that Japan's "sakura zensen" ("cherry blossom front") had officially begun…
Activists project 'refugees welcome' on Acropolis
The Guardian
Activists have marked the third anniversary of a controversial migration deal between the EU and Turkey by projecting a slogan on to the walls of the Acropolis…
Florida bill aims to teach Bible as 'history and culture'
The Wild Hunt
Florida House Representative Kimberly Daniels (Dem) of Jacksonville has introduced legislation, HB 195, that would allow public high schools to offer elective courses on the Bible…
Austrian town burns 'world's tallest bonfire'
Lancashire Telegraph
Western Austria has a tradition of bonfires called "Funken," or sparks. It is believed to go back to pagan times when people lit fires to banish winter and welcome the arrival of spring…
Chinese Goths Stage Selfie Protest After Subway Rider Ordered to Remove 'Horrifying' Makeup
Gizmodo
The woman, a university student, said she was stopped by a security guard at a subway station in Guangzhou on March 10 and ordered to take off her "heavy" makeup…