Top stories in Paganism and Shinto this week:
8chan user claiming to be New Zealand shooter posted 'see you all in Valhalla' before mosque massacre
Pagan author Raven Grimassi dies
Emperor starts Shinto ceremony series related to his abdication
Read more below…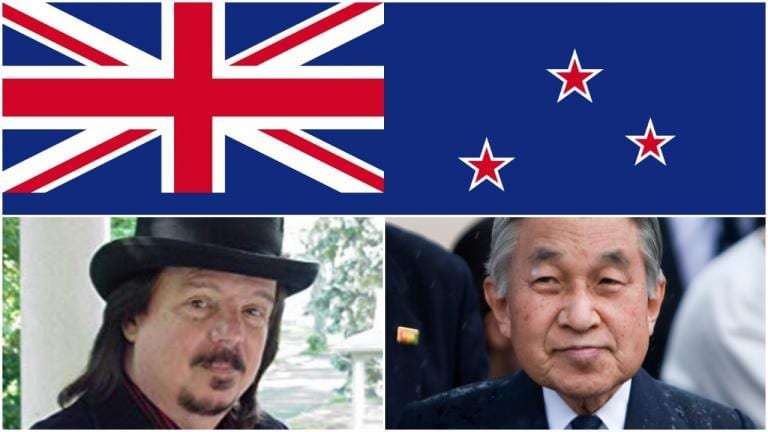 Pagan News
8chan user claiming to be New Zealand shooter posted 'see you all in Valhalla' before mosque massacre
Newsweek
Valhalla is a place in Norse mythology where the souls of warriors go after being killed in battle…
Dangerous Myths
Patheos Pagan: Courtney Weber
Pagans have asked me, "What does Christian persecution of Pagans have to do with the New Zealand shooting?" A lot, actually because they come from a similar source. A myth is dangerous when it points a finger, abdicates responsibility, creates a false narrative, a fake victimhood…
Racism Stole Heathenry's Past and Threatens our Future
Patheos Pagan: Molly Khan
Today I am a tiny extra bit angry because I feel that the history, and possibly the future, of Heathenry are being stolen from us…
Pagan author Raven Grimassi dies
The Wild Hunt
Raven Grimassi, 67, crossed the veil peacefully on March 10, 2019, after deciding to cease treatment for pancreatic cancer following a long struggle with the disease…
Youths target witchcraft shop with fireworks in Gloucester, England
Gloucestershire Live
The shop has been targeted in the past, and the staff have been called "terrorists" and "devil worshippers."…
Google Doodle celebrates St. Patrick's Day with Celtic Triskele
CNET
The ancient Triple Spiral symbol evokes different meanings for many people…
'Witch' quits normal life to live off-grid in the middle of the rainforest
Mirror
A witch has quit the 9 to 5 to live off grid in the middle of the rainforest in a handcrafted home made of fallen trees…
Meet Romania's internet-savvy witch community
Wired
Thanks to the proliferation of the internet, the Romanian witch community—also known as the vrăjitoare—has migrated their ancient practice onto the web…
What wellness and spirituality look like when you're LGBTQ+
Dazed
Wellness editor Emilia Ortiz speaks to people in the LGBTQ+ community about how they navigate their spiritual faith..
10 Things You Never Knew About the Spring Equinox
Reader's Digest
The first day of spring? Nope. The "vernal equinox" happens every year, yet most people don't know what it is, or why it's important. Here's the scientific—and spiritual—scoop…
10 Fun Facts About The Spring Equinox
Patheos Pagan: The Witches Next Door
What is the spring equinox? Here, in no particular order, are 10 fun facts I found…
Polytheism is About Choice
Patheos Pagan: Kris Hughes
The past few decades of both religion and politics have been truly awful, and I know that having any religion forced down your throat is a form of abuse…
Shinto News
Emperor starts ceremony series related to his abdication
The Asahi Shimbun
Emperor Akihito on March 12 took part in the first ceremony related to his abdication, informing imperial ancestors, including Amaterasu-omikami, the legendary sun goddess, of his intention to step down on April 30…
Most young people in Japan say coming-of-age ceremonies should continue to be held for 20-year-olds
The Japan Times
Over 70 percent of people aged between 16 and 22 in Japan believe official coming-of-age ceremonies should continue to be held for those aged 20, a Cabinet Office survey has shown, as the government prepares to lower the age of adulthood to 18 in April 2022…
People erect parades to praise the penis as part of Japan's yearly fertility festival
Metro
Every year in March, residents and visitors of the Aichi Prefecture in Japan flock to Komaki, north of Nagoya, to celebrate the phallus, all as part of the Penis Festival – also known as Honen-sai…
Three Not-To-Miss Spring Festivals in and Around Tokyo
Digital Journal
This is the season for traditional cultural festivals or Matsuri…
Pagan's progress: Hiking the Kumano Kodo Iseji Route
Japan Today
Through his research, he'd found that there were uncanny parallels between Celtic and Kumano cultures. Both based around primal religions, similar characteristics exist between the two in the worshipping of kami, shamanism, agricultural and fertility rites and paying homage to the seasons..
Be a Shrine Maiden for a Day
Kansai Scene
Takahama Shrine in north Osaka offers a rare Shinto cosplay experience…
Start slow and taper off: forest bathing on two wheels
Dirt Rag
Shinrin Yoku originated in Japan, inspired by ancient Shinto and Buddhist practices…
An evening with Japanese Dolls — A family tradition for men and women
Northwest Asian Weekly
This was the celebration of O-Hina-Matsuri, Doll Festival, or Girls' Day, just like Western custom of Mother's and Father's Day. It's an opportunity for the whole family to put aside grief, misfortunes or misgivings, and open their heart to joy and fun by celebrating girlhood and wishing their daughters good luck…
Other News
Stonehenge was 'hub for Britain's earliest mass parties'
BBC
Evidence of large-scale prehistoric feasting rituals found at Stonehenge could be the earliest mass celebrations in Britain, say archaeologists…
Nottingham catacombs to be opened to visitors for the first ever time
Nottinghamshire Live
The site was rumoured to be part of an ancient druid temple…
Memorial held in LA for 2011 Japan disaster
NHK World
Local residents who come from northeastern Japan offered branches of a sacred tree in a Shinto ritual marking the beginning of the ceremony…
Memorial for victims of Orkney witchcraft trials unveiled
Scotsman
A memorial to at least 72 men and women who were accused of witchcraft in the Orkney Isles has been unveiled…
Sakura in Japan 2019: The best spots for hanami cherry blossom viewing
SoraNews24
People in Japan cast their vote for their favourite hanami spot and the places where they most want to see sakura before they die…
Cat-themed dolls occupy historical theater for Hina Matsuri festival
The Asahi Shimbun
Visitors are asked to imagine that cats living in the neighborhood have transformed into "hina" dolls for an evening and pull out all the stops to throw a raucous party, an annual event where attendance is open to all.
Why Are So Many Ancient Statues Nose-Less?
IFL Science
Once or twice and you can chalk it up to an unfortunate accident, but when the majority of ancient statues have had their noses removed, something fishy is going on…
The mysteries of the witch's ball
Scotsman
It looks like a giant Christmas tree bauble, but the witch's ball is said to have qualities far more powerful than those of a pretty adornment…
Japanese Incense: The Culture of Koh
Beauty Matter
Buddhism and Shinto are Japan's two major religions, and incense plays an essential role in ceremonies and rituals to purify a sacred space or to make spiritual offerings…
India: Woman killed for practicing 'witchcraft'
Avenue Mail
A 25 year-old youth allegedly hacked his 70 year-old aunt, identified as Pandugda Mundain, to death in Jaluakocha under Kuchai police station area on Wednesday. He reportedly took the violent step to stop the woman from practicing 'witchcraft'..
Cops crack 'witchcraft' murder in Jharkhand
Hindustan Times
Two men were remanded in judicial custody on Saturday for murdering a woman after branding her as a witch…
Memorial tells tragic tale of Odisha's witch hunts
Times of India
Nowhere in India is there a monument dedicated to men and wo…