Top stories in Paganism and Shinto this week:
Italy formally recognizes Roman polytheist organisation
US: Tens of thousands sign petition to block Asatru Folk Assembly in Minnesota
UK: Newspaper apologises for headline sensationalising murder of Pagan woman
Read more below…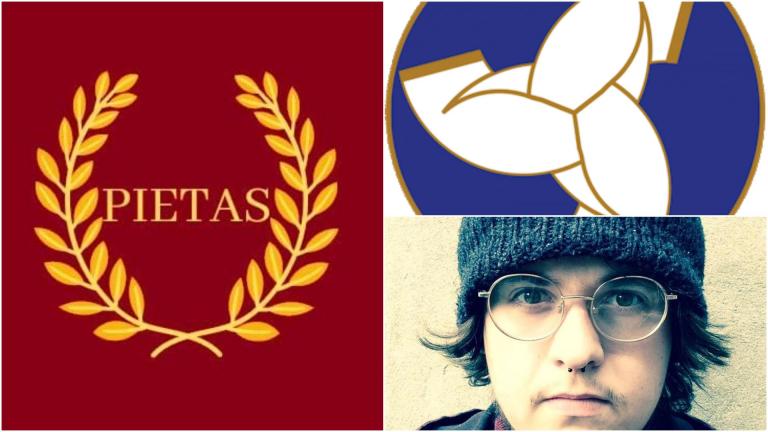 W

i

n

t

e

r

S

o

l

s

t

i

c

e

c

o

v

e

r

a

g

e
Yule traditions new and old wish good riddance to 2020 at the winter solstice
Religion News Service
Patheos Pagan editor Jason Mankey is interviewed…
Stonehenge Winter Solstice ban criticised by senior druid
BBC
English Heritage is "using the Covid crisis as an excuse" not to allow people to celebrate the Winter Solstice at Stonehenge, a senior druid has said…
Patheos Pagan Writers on Yule 2020
Patheos Pagan: Pagan Voices
We recently asked our writers how they will be spending the Winter Solstice this year, and how it will be different from their observances in more typical years…
You can stream this year's winter solstice live from Stonehenge
Time Out
The druid and pagan solstice celebrations have been forced online for 2020…
December's Great Conjunction and other celestial events
The Wild Hunt
The month of December has been and will continue to be highly active when it comes to celestial and astrological activity…
What is Yuletide? Learn about the Wiccan and Neopagan celebration
Film Daily
Many of us know some details of Christmas tradition origins, like the legend of St. Nicholas leaving coins in women's stockings cooling on the fireplace, but the true origins of Christmas lie far north of the Rockefeller tree…
Under the Ancient Oaks Online Winter Solstice Ritual: December 18
Patheos Pagan: John Beckett
The Winter Solstice is likely humanity's oldest holy day. It's a time of rest, reflection, and renewal. It's a time for gathering together – virtually if not in person – and giving gifts…
Working magic: Yule/Winter Solstice spells
Patheos Pagan: Rachel Patterson
Here I share a couple of ideas to work magic with your festive decorations and bring positive energy into your home…
Spiritual & practical reasons to have an artificial Yule tree
Patheos Pagan: Sidney Eileen
At first glance it may seem counter-intuitive to include a plastic tree as a sincere spiritual component of a holy day like Yule, but it makes sense to me, especially given my life circumstances…
Pagan News
Italy formally recognises Roman polytheist organisation
The Wild Hunt
Last Thursday the Associazione Tradizionale Pietas, which practices the Religio Romana tradition, reorganized as a new legal entity, Pietas – Comunità Gentile…
US: Tens of thousands sign petition to block Asatru Folk Assembly in Minnesota
Star Tribune
An online petition to stop a white supremacist church from making a small western Minnesota town its hub for Midwest activities has gained steam this week, quickly becoming one of the most popular petitions on Change.org…
Welsh newspaper apologises for headline sensationalising murder of Pagan woman
The Pagan Federation
On Saturday Wales Online published an article entitled "Pagan rituals, sadistic suicide pacts, and a jar of taxidermy pigs hearts' How manipulative fiancé Madog Rowlands turned to murder"…
A new 'Library of Esoterica' brings the occult to your coffee table
Los Angeles Times
The Library of Esoterica, a new series from the art book publisher Taschen, acts as a bridge between the dark halls of history and the vast data at our fingertips…
Here's what a 3rd generation witch wants you to know
Today
The witch has been depicted as evil for centuries, but perhaps it's time to honor what witchcraft is about: connecting to nature and to our inner selves…
Is Taylor Swift a witch now?
The Mary Sue
I'm pretty sure Taylor Swift is a witch now and I want to be the first to welcome her to the coven…
Shinto News
Shinto shrines across Japan adopt virus countermeasures before New Year's rush
The Japan Times
As Japanese plan traditional New Year's shrine visits to pray for a better year after coronavirus-ridden 2020, shrines and temples around the country are adopting measures to curb COVID-19 risks…
Japanese architectural craftsmanship recognised by UNESCO
The Japan Times
Traditional skills, techniques and knowledge that comprise the craftsmanship cover 17 areas essential for repairing and restoring shrines, temples and old houses, which are traditionally made of wood…
Kashima Shrine in Ibaraki now offers credit cards blessed by a Shinto priest
Time Out
Forget going platinum – you can get an exclusive credit card that's been cleansed and blessed through a Shinto ceremony..
Hawaii: Decades long new year's Shinto tradition on Oahu continues despite COVID-19
KITV
Daijingu Temple of Hawaii will still give Shinto blessings to ring in the new year, but now there'll be COVID-19 safety measures…
Japan's year-end cleaning tradition is doubly important in 2020
The Japan Times
While it roughly equates with the Western concept of spring cleaning, ōsōji is connected to Shinto practices of purifying homes and shrines for the coming new year…
How will coronavirus change New Year shrine and temple visits in Japan?
The Mainichi
The Mainichi Shimbun answers some common questions readers may have about shrine and temple visits during the New Year holiday season amid a surge in coronavirus cases across Japan…
Other News
Archaeologists rediscover 1600-year-old Pagan figurine workshop in Israel
Mail Online
Archaeologists have rediscovered an ancient Roman Pagan ceramic workshop in Israel more than eight decades after first finding in in 1934, because its original location had been lost over time and the surrounding area abandoned…
3,500-year-old Egyptian scarab discovered in a cemetery in Cyprus
Egypt Today
Prospectors in Cyprus discovered a series of exciting discoveries, including artifacts dating back 3,500 years, during the Bronze Age…
'Witch Hunts' Past & Present
Nigeria: Two children attacked after being accused of 'witchcraft' by their mother
GH Gossip
Two siblings have been rescued by Child's Right And Rehabilitation Network (CRARN) after the duo were charged with 'witchcraft' by their own mother…
Nigeria: Boy left to die because he was accused of being a 'witch' makes incredible transformation
The Sun
A boy abandoned by his parents because they thought he was a 'witch' has undergone a remarkable transformation…