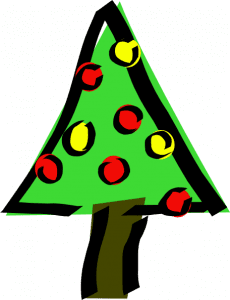 It's the Holiday Season, and that means it's time for gift guides and other assorted odes to capitalism. The "spend spend spend mania" that grips this time of year can be a bit much to take, and for those of you who sit out The Holidays I don't blame you. However, if you are one of the millions of Yuletide gift-givers, here are a few ideas that lie on the more Pagan-side of things. Happy Holidays!
MUSIC
Boxsets and even individual CD's used to be Solstice staples. With the advent of digital (and illegal) downloads physical gifts of music aren't as popular as they used to be, but might still be just the thing this Holiday Season.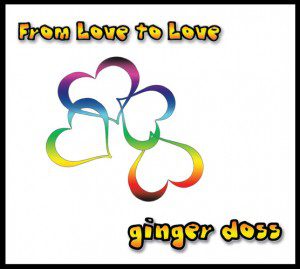 On From Love to Love Ginger Doss mixes an earnest and honest vocal style with more traditional pop and groove stylings, while still maintaining a pronounced adventuresome streak. After not being sure whether or not I liked it, I've turned into a big fan of Ganesh is Fresh, the first rap song about my favorite elephant-headed god. Not as explicitly Pagan as some albums out there, but completely positive and full of life.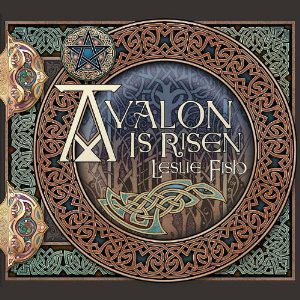 Leslie Fish's Avalon is Risen is a curious and enjoyable of mix of more traditional Pagan tunes (Oak and Ash and Thorn) and the humorous (Jack the Slob and the Goddess of Love). Tunes like the title track are ready made for ritual while the Invocation of Cthulhu will go over pretty well at your next sci-fi convention. You'll laugh, you won't cry, and you'll feel the Pagan pumping in your blood.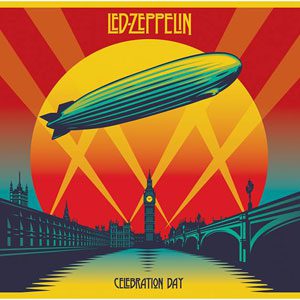 You knew this was coming right? Of course I think you should pick up Led Zeppelin's Celebration Day for the Holidays. The Zeppelin is in fine form in this release taken from the 02 show in London back in 2007. If anything, the band is heavier then they were in their heyday. Robert Plant's voice is a little more world weary (there's some serious down tuning going on), but even then he still hits a few really high notes on In My Time of Dying. This set proves that Led Zeppelin could still conquer the world if they wanted to. Pagey adds some new wrinkles to the sixteen tracks here, and John Paul Jones continues to prove that he's not only one of the most over-looked greats in the history of rock music, but that he can still bring it with the best of them. Filling in for his Dad, Jason Bonham kicks all kind of ass here. This is my favorite release of 2012.
CALENDARS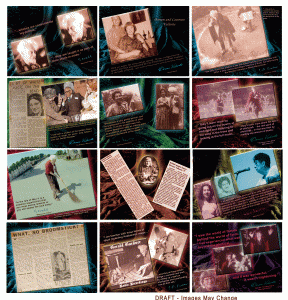 I'm a big fan of Llewellyn's annual Witches' Calendar, but my favorite calendar is the GBG Year and a Day Calendar If you want to keep up on the birthday's of famous Pagans, the phases of the moon, or the numerous pagan holidays celebrated in antiquity you can't go wrong either way, but the Year and a Day Calendar is a yearly treat. I just love the rare photos of people like Doreen Valiente, Rae Bone, and of course Gerald Gardner that make up this calendar on a yearly basis. If you've got a BTW Witch on your shopping list, you'll make them very happy with this calendar.
SPIRITS AND DRINKS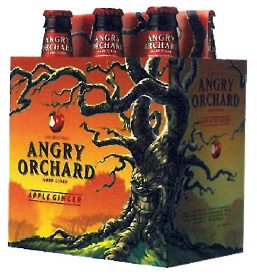 My life love of hard cider is well known and it's a rare day when I come across something that grabs me as new or unique. Angry Orchard's Apple Ginger Cider is both new and unique, and the perfect fall cider. I've never been a huge fan of ginger, and I was a bit skeptical when I first saw this, but I'm a believer now. Angry Orchard is manufactured by Sam Adams Brewing, so it should be easy to pick up throughout North America. (Even though it's made with European apples, I'm not sure about it's availability across the pond.)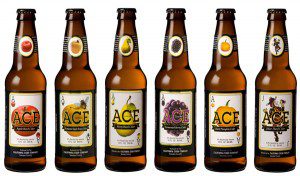 Ace Cider is the last of the truly independent cideries and as such are worthy of a shout-out. All of Ace's ciders are to die for good, but the best bet for your gift giving needs is the Ace Pumpkin Cider, from mid-September through the first of the New Year, everything is better with a dash of pumpkin. Ace is also famous for their Pear Cider, another beverage you can't go wrong with. (There are days I prefer pear cider to it's cousin apple cider.) Support a small business and pick up some Ace for the holidays. The only downside to this recommendation is that it can be hard to track down. It's produced here in California, and I still struggle to find it. On the up-side I have friends in both Georgia and Texas who have been able to track it down and I've seen it in the Midwest.

My friends over at The Scotch Cast are probably going to be disapointed with me for recommending absinthe over scotch, but there's something so very Pagan about absinthe, and Old World Spirits Sorciere Bleue is my favorite. This is a smooth, sipping absinthe, not a shot to be thrown down, but a drink to be savored. I'm a big fan of anything from Old World Spirits, and it should all be available at your local speciality liquor store.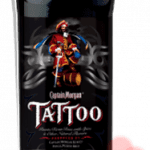 When looking for a value based rum that has it's own unique character and flavor you can't go wrong with the Captain's Tattoo Rum. This is not a rum to be mixed with soda, but one to enjoy on the rocks or neat like a fine pour of whiskey. I love this stuff, and while it was originally designed to compete with Jaegermeister in bars (yuck), it's carved out its own little niche. I'm probably spending too much time talking about alcohol, but there is a drinking horn at the top of the page.
JEWELRY
Want a unique spin on a pentacle? Then try this Desert Southwest Petroglyph from Roger Clyne and the Peacemakers. Roger Clyne and his Peacemakers are my favorite band this side of Led Zeppelin, coincidently the man wears a stylized pentagram on a daily basis. Yeah, I'm pretty sure he's not Pagan, but with lyrics about ecology, the natural world, Mexican Moonshine (try the silver), and peace and love he's at least right up our alley.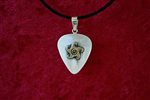 I've never worn a pentacle outside of ritual until my wife picked this version up for me last year, for Christmas/Yule of course! It also comes as a set of ear-rings, and in a stylish guitar pick/glyph combination. Roger's also got a whole lot of shirts featuring the Petroglyph and I'll gladly admit to having a few dozen in my wardrobe. Roger is not just about the clothes either, check out the video to Love is the Road below!
BOOKS AND OTHER READING MATERIAL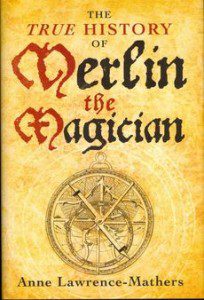 People still read right? I'm not sure exactly how one gives an e-book for the holidays, but you could always go old school and pick up a paper book. I will say paper books wrap-up pretty easily, and sometimes there's nothing better than an old fashioned book or periodical. I haven't read Anne Lawrence-Mathers' The True History of Merlin the Magician quite yet (it's on my holiday wish list) but any book promising to look at the pagan and Christian origins of this enigmatic figure is a must-read. I probably won't get around to reviewing this until at least March, but if you're friends with an armchair Pagan-historian or someone interested in Druidry or Celtic Mythology they'll probably appreciate this book.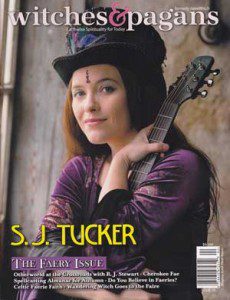 There's something fun about getting a quarterly magazine, that's why I read Witches and Pagans every big turn of the Wheel. If paper is not your style you can send someone a "digital subscription" too. In addition to Pagans and Witches BBI Media also offers SageWoman and Crone: Women Coming of Age magazines. Between the three of them you should be able to find something to fill a stocking with. (That's S.J. Tucker on the cover there, a favorite with a whole lot of Pagans, you could pick up one of her CD's for the holidays too.)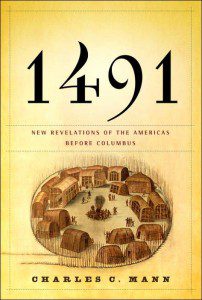 One of my favorite books of the last ten years is 1491: New Revelations of the Americas Before Columbus by Charles Mann. This is a fascinating work full of recent scholarly insights into Native American civilization and culture before the European invasion. Mann isn't a scholar, but he interprets that world well, and has used that skill to craft a book full of insight that's not bogged down in scholarly double-speak; in other words, it's easy to read. So easy to read, that I think I've read it a full ten or twelve times in the last six years. This is a great piece of history and will not only entertain but educate as well. Mann's follow up to 1491, 1493: Uncovering the New World That Columbus Created is also worth picking up (you could give both as gifts!), though I didn't like it as much as the first volume, but heck 1491 is like one of my five favorite books ever.
OUTSIDE THE BOX
If you really want to try something different, maybe you could pay for someone's admission to the upcoming PantheaCon and ConVocation festivals this February. PantheaCon has great a line-up of speakers every year, people like Christopher Penczak, Orion Foxwood, Starhawk, Margot Adler, Angus McMahan and Jason Mankey. This year's ConVocation has confirmed their speakers for 2013, big names like M. Macha Nightmare, more Penczak, Andrieh Vitimus (I'll give him the shout out though he never books me for his podcast), and that Jason Mankey guy again . Yes, go to either one of those great festivals and you'll get to hang out with me. What more could anyone want for the holidays? (Please, don't answer that.) If those aren't near enough for you, find one in your neck of the woods and pay someone's way. They'll have a great time and learn a lot too.
Making a donation to a charitable cause is another way to say Happy Holidays, and it's a blessing that makes at least two lives even better. Kris Bradley's (Confessions of a Pagan Soccer Mom) Holiday Drive for Kids Affected by Hurricane Sandy wouldn't be a bad place to start, and there are lots of others. If you enjoy this blog, or know someone who does, there's a "donate" button over to your right at the top of the page. I'm not in danger of starving or anything, but I usually make about zero dollars a day writing Raise the Horns, anything you might be willing to leave would be appreciated.
I think that about does it . . . books, music, jewelry, and fine drink . . . that's usually all I need to make my holidays merry and bright. Happy shopping, for either yourself or a loved one.