Death, it's a scary thing. As a Pagan I feel as if we address it in a healthy manner, but do we? Certainly we spend time with the concept at Samhain, and many of us engage in ancestor worship and honor our Mighty Dead, but is that enough? Are we ready to face our own mortality?
A few years ago I was asked to lead a memorial service for a friend whose husband had just committed suicide. By that point in my life I had officiated dozens of weddings, but was completely unprepared for the enormity of a memorial service. Trying to find resources as a Pagan was also an uphill challenge. With the exception of M. Macha NightMare and Starhawk's The Pagan Book of Living and Dying there's very little in the printed realm. To be honest I felt kind of lost for the first time in my life as a High Priest-sort of person. That experience has led me to publicly lament the lack of "death and bereavement" materials available to the Pagan Community.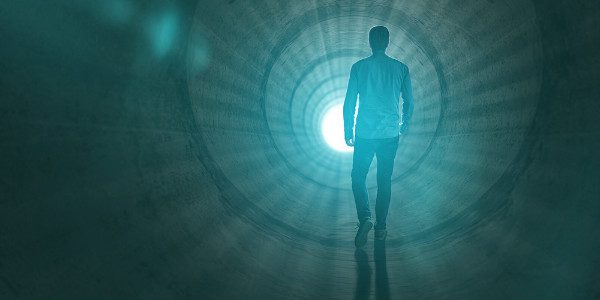 At this year's PantheaCon my friend Todd Hawley was telling me how impressed he was with writer and teacher Kristoffer Hughes, and that Hughes had just released The Journey Into Spirit: A Pagan's Perspective on Death, Dying & Bereavement. I told Todd that was exactly the kind of book we need in Pagan circles and that if he wanted to write a review of it for me I'd be happy to post it at Raise the Horns. So thanks to Todd for the review, Mr. Hughes for the timely writing, and to Llewellyn Publications for printing something both interesting and helpful.
The Journey Into Spirit: A Pagan's Perspective on Death, Dying & Bereavement

By Kristoffer Hughes
Llewellyn Publications, 2014.
Review by Todd Hawley

Very few Pagan books touch upon the topic of death. This is likely because it's a very scary thing to talk about, even in Pagan circles. It's as if we don't talk about it, maybe we can somehow avoid it. Of course we cannot, but that doesn't keep us from not talking about it. Yes there is Samhain (one of my favorite holidays), where we honor the dead. But most of the time, we all try to pretend it's not there.

I suppose too, that this book hits close to home because as I write this, I have an in-law who is in hospice care. She has battled ovarian cancer for five years and even though she is in the final stages of her disease, she refuses to accept her time here is almost at an end. She is also scared of what lies ahead for her. As someone who "talks to dead people," I wish I could assure her there is indeed an afterlife, but when I have seen her recently there's never been a good time to bring up the subject. Nor do I think there will be before she is gone. But I digress.

Mr. Hughes, the book's author (a delightful man who I got to talk with at some length at this year's PantheaCon) is clearly an excellent writer with an engaging style. Also as someone who has worked as a medical examiner in the UK for twenty five years, as well as being a Druid priest, he has a unique perspective from which to write about this seemingly taboo subject. He also points out early on in the book that his ideas will challenge how you believe the afterlife exists. He is right about that.

There are concepts he talks about that I don't necessarily agree with. But this is not a problem. Everyone has and will always have their idea of what the afterlife is. Who am I to question what he says? Even he acknowledges in a couple sections of the book that words cannot adequately describe what is really out there. One concept he refers to often is that death is the "midpoint of existence." We are part of every living thing and every living thing is a part of us. It's easy to see how this concept can be mind-boggling to think about at first.

He makes an excellent point early on in the book about how we're all "shielded from death" by churches, funeral homes and the like. He feels (and I do too) this is a great disservice to us all. It makes death this even much more mysterious and scary thing than it really is. And as someone who lost his dad to cancer at a very young age (and whose parents decided to pretend everything was fine when it really wasn't), I can totally relate to this. Throughout the book, he has stories about people (and animals) he has known and lost and how the grieving process is a very normal thing and should never be dismissed or belittled.

He also talks about how people will cry out about how their loved ones could be "snatched away" from them or wonder how some "benevolent being whom they have very little contact with could be so cruel" in taking their loved one away. Having lost far too many people in my life these last few years and also having known both cats and dogs who are now gone, I wholeheartedly agree with what he says about grieving being a very normal thing, especially grieving for your animal companions. I think often of the dog my wife and I had named Mabon who I bonded with almost immediately when I first met her and how I still miss her, even though I have another dog now.

Another thing I liked was after each section, Hughes asks questions related to the topic just discussed (i.e. "have you thought about whether you want to be cremated or buried? Do you have your affairs in order to save your relatives from not knowing what your final wishes were?" And so forth. Again, things that most of us don't want to talk about, but are still important). There are also many guided meditations in the book, a couple of rituals, and yes, there's a short section about Samhain. I feel like this short review doesn't do the book its proper justice. I do know I thoroughly enjoyed it and I love what he says at the book's end:

"LIVE! Take this life and be it, run with it through pain and joy . . . Do not approach the grave with regret and mediocrity but skid towards it on your back, with the brakes off and slam into it sideways, crying "what a ride!"

Amen to that!
Todd Hawley identifies as an eclectic, Celtic-oriented Pagan and has been for over 13 years as well as being a big San Francisco Giants fan. He has often marveled at the similarities between a baseball diamond (four corners or "directions") and Pagan circles. Around the time he became Pagan he also discovered his latent gift for speaking with those on "the other side" becoming stronger.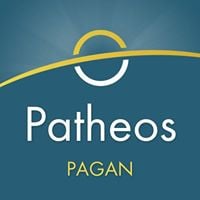 CLICK HERE TO "LIKE" PATHEOS PAGAN ON FACEBOOK
It's easy to do, like Patheos Pagan and Raise the Horns on Facebook!
For more on life after death check out the conversation on the book The Hand on the Mirror happening at Patheos.