June Festivals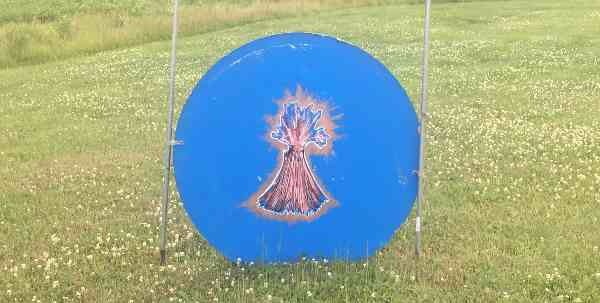 WICCAN FEST
Dates: June 7-11
Location: Mansfield Outdoor Centere, Mansfield Ontario Canada
Cost: 193 with camping, 209 for a spot in a cabin until May 1. Prices raise some after that. Meal plans for 75 dollars and day passes available.
Names: Donata Ahren, Laurie Benson, Kimi Bois (Last year, TBA 2017)
Of all the festivals I put on this list it's Wiccan Fest that makes me the most wistful. I used to go there when I lived in Michigan, and it was the one festival I went to without anyone from Michigan (with one exception). It was like my secret little festival that I got to share with just my Canadian friends and a select few Americans. It's probably for the best that I won't be there this year because I expect the Golden State Warriors to be in the NBA Finals and I'd be racking up a HUGE cellphone bill trying to keep up with the games while in Mansfield. I do love this festival though, and I'm still friends with a bunch of people on Facebook due to my time there. I wonder if they even remember who I am? If not, oh well, I certainly remember all of them.
Summer of Love Song: THE LETTER by The Boxtops. The Letter was Canada's number one pop song for all of 1967, and since Wiccan Fest will always be my number one Canadian festival (that is, until another festival flies me in or something) they always get the number one song.
BABALON RISING
Location: Camp Midian, Springville IN
Dates: June 8-11
Cost: 80 in advance, 93 at the gate (of course)
Names: TBA, Lots of Rituals
This is only on here because Brandy Williams asked me to include it last year. It breaks several of my rules since it's essentially a Thelemic festival, but I like Thelema. It's one of those building blocks of Paganism and Witchcraft type groups. It's also at Camp Midian which hosts lots of events. Apparently you could just stay there for the month of June and go to lots of Pagan type gatherings. Indiana may have given us Mike Pence, but the state's obviously not all bad.
Summer of Love Song: WINDY by The Association I had to get Windy on this list, and who else would but Crowley would be "peekin' out from under a stairway?"
ISHTARFEST 2017
Location: Old Bridge Township, New Jersey
Dates: June 9-11
Cost: 75 dollars for the weekend, 40 dollars for just Saturday
Names: Ishtar, Beer, Babylonian deities
When I imagine Ancient Sumer do you know what modern state comes to mind? If you answered with "New Jersey" then you are completely wrong, however Ishtarfest is in New Jersey so it will have to do! Out of all the festivals on this list, this one is most certainly the most imaginative. It's like a Renaissance Faire, but Sumerian! I like the creativity behind it at least. Not surprisingly you won't find a lot of heavy-hitting Pagan musicians or speakers at this festival, but you will find beer making classes and belly dancing. Quick Jason fact that may or may not interest you . . . did you know that they used beer as currency in Sumer and they drank it out of straws? And while I keep saying Sumer Sumer Sumer in this write up the event is actually listed as a having "a Middle Eastern theme" so there's more to it than just ancient Sumer.
Summer of Love Song: DO IT AGAIN A LITTLE BIT SLOWER by Jon & Robin & The In Crowd. Don't know this song? Though it made Billboard's Top 100 for the year, it didn't get a lot of radio play in several major markets, including New York City. But the chorus is sublime, though the duo would never again make the pop charts. I put this song here because of the backing band, "The In Crowd" because a festival this unique must involve the in crowd.
FREE SPIRIT GATHERING
Dates: June 13-18
Location: Ramblewood Retreat Center, Darlington Maryland
Cost: 279 for the whole event, 304 at the door, sliding scale and day passes too.
Names: Thorn Mooney, Mama G, Burning Sage
I've listed Thorn Mooney here only because she generally goes to Free Spirit Gathering, but sadly she doesn't do workshops yet which baffles me. She's got a Llewellyn book coming out next year so she's going to have to start doing workshops, it's like practically a requirement. I couldn't really figure out who was presenting workshops at Free Spirit this year, but they did have lots of cool rituals, including a Hellenic one, I like Hellenic rituals, plus a few Norse ones too. You've got to be a free spirit to handle all the different pantheons being summoned, stirred, and called up.
Summer of Love Song: INCENSE & PEPPERMINTS by Strawberry Alarm Clock. Maryland is a long way from the psychedelic San Francisco Bay, but "free spirit" definitely has that vibe.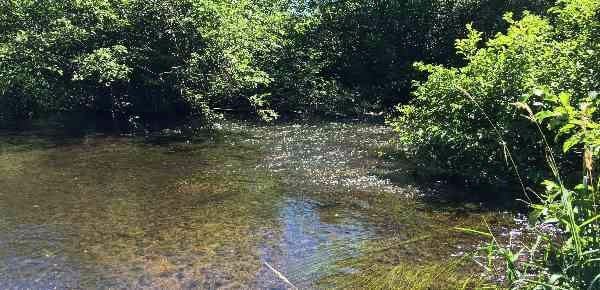 PAGAN SPIRIT GATHERING
Dates: June 18-25
Location: Tall Tree Lake campground, in Southern Illinois
Cost: 250 to 270 dollars depending on when you register
Names: JASON MANKEY, Selena Fox, Laura Tempest Zakroff(!), River Higganbotham
What a dick move Mankey, putting your name ahead of Selena Fox's and in all capital letters too. I sometimes hate myself, anyways, I knew that if I waited long enough and PSG got desperate enough they'd ask me to be a special guest speaker and we are finally there!! Woohoo!! PSG was the first festival I ever went to, and I think that was (gulp) 20 years ago! And now I'm going back as an author-person, how cool. And I also get to see Tempest while I'm there and I just love Selena Fox. Selena is one of the greatest American Pagans ever, though she probably wouldn't want to hear that. Anyways, I'm just super thrilled. I promise not to suck PSG! Also, check out the presenters page, there's a cool picture there of Tempest and her husband Nathaniel Johnstone, but Nathaniel's name is not attached. That made me giggle and a little sad because Nathaniel and his band are awesome. All right, I'll stop with the superlatives now.
Summer of Love Song: LIGHT MY FIRE by The Doors. I can't really put any Zeppelin on here because they weren't together in 1967, that means festivals I'm going to get a heavy dose of the Doors. Also the first ever Morrison Ritual I ever attended was at that PSG I went to 20 years ago. LIFE CHANGING MAN!
WISTERIA SUMMER SOLSTICE GATHERING
Dates: June 18-25
Location: Wisteria Campground, near Athens Ohio
Cost: 175 for the week, Weekend passes at 90 bucks
Names: TBA, there's always good stuff here
I've been to Wisteria a few times, it's really nice. I always rave about the drum circle space and the stage, so I won't get into that again, but it's so easy to. I also like their "mess hall" area and the food is good. It's a great campground with lots of woods, and hots lots of Pagan things all summer long. The only downside to Wisteria is that Southern Ohio is practically the American South, and I'm not complaining about it culturally, it's just hot there in the Summer. One time when I was there my cellphone overheated, has never happened to me before or since. So you've been warned, don't stupidly keep your cellphone in the sun for six hours.
Summer of Love Song: NEW YORK MINING DISASTER 1941 by The Bee Gees. Did you know that I love the Brothers Gibb? I do. I cried when both Maurice and Robin died (and Robin was married to a Druid Priestess too-true story), and while this song sounds all sorts of depressing, it's not really not. It rocks, and the vocal harmonies along with Robin's lead vocal are great. Someone told me once that Wisteria was once home to a strip mine (or the area around it was) and they loved the land and built it back up. This song then became an easy choice.
EARTH HOUSE MIDSUMMER GATHERING
Dates: June 18-25
Location: Eagle Cave Campground, Blue River, Wisconsin
Cost: 140 dollars for the week, Three day passes for 90 bucks.
Names: Chris Aldridge, Ivo Dominguez Jr
Chris Aldridge writes books about Hellenic religion and does Hellenic ritual too, and you all know that I love that kind of stuff so a big thumbs up to Earth House for that. I'm also not over that they have miniature golf, and I love mini-golf. When I was growing up all the courses I went to had an "outhouse hole" where you had to hit your golf ball into a replica of an outhouse and then see where the ball went. My family always got a big laugh out of the outhouse holes because I once got trapped in an outhouse at a Fourth of July reunion when I was four or five. I ended up getting out of the outhouse by crawling through a hole in the outhouse to daylight (and yup, it was that hole). Thankfully my great-uncle had just moved the outhouse that day so I came out OK, but at least my experience was not as silly as my brother's. He ran into the outhouse after I told my story and climbed out to copy me. Dumb. You won't have to worry about this at Earth House, they have flush toilets! Also in my haste to write about golf and other crap (literally) I forget to say nice things about Ivo who is one of the all time greatest.
Summer of Love Song: HIM OR ME by Paul Revere and the Raiders. All this talk about the Fourth of July has me thinking of Revolutionary War heroes and since Ben Franklin and the Almanacers is not a thing, it's Paul Revere time! Also, "Him or Me" could apply to the multitude of festivals that occur every solstice week.
GODDESS GATHERING
Dates: June 21-25
Location: Raven-Wolf Nature Sanctuary, near Cambridge, OH
Cost: 50 bucks for the whole event, or 15 a day.
Names: Don't know yet, but there will be drum circles, workshops, and rituals.
I don't know much about this festival, but there was a comment left about it on last year's list so here we go! "A well-know gathering of the 80s and 90s has been revived on 16 beautiful acres of wooded land in Guernsey County" according to the festival organizers. And Goddess Gathering is an outstanding name, I'm amazed there aren't more summer festivals with that name. They started this festival back up a few years ago and now I believe they are in year three.
Summer of Love Song: RESPECT by Aretha Franklin. I can't think of anything better for a festival dedicated to the Goddess, gotta respect that.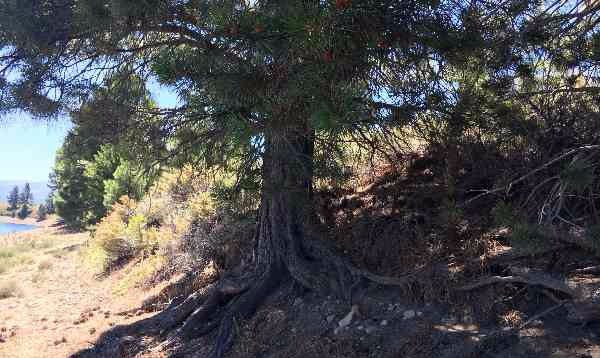 MICHIGAN PAGAN FEST
Dates: June 22-25
Location: Belleville, Michigan
Cost: 75 dollars, day passes too, and family rates. Camping and a local hotel room next to the ground are both available.
Names: The Dragon Ritual Drummers(!), Amber K, Azrael Arynn K
The K's are busy this summer, this is already the second time they've appeared on this list. And any festival with the Dragon Ritual Drummers at it means the drumming around the campfire (and the festival) will be most excellent. Did you know that I don't really like drums all that much? I've always been a guitar guy, but the Dragon Ritual Drummers are so good that I actually like drumming concerts when they are around. The DRD have a very rock and roll vibe to them when they play, and while Witchdoctor Utu (of the DRD) thinks he has better hair than me, he doesn't, but he is taller and that counts for something. I went to Michigan Pagan Fest about six years ago and was considered "local talent" even though I was living in California at the time, perhaps "local" is in the eye of the beholder or the country was smaller six years ago?
Summer of Love Song: I HEARD IT THROUGH THE GRAPEVINE by Gladys Knight & the Pips. Though Gladys (did you know that she was known as the "Empress of Soul?") was born in Atlanta she recorded for Motown, hence being here because of the Detroit/Motown connection. Detroit has always gotten an unfair rap when it comes to its importance in the history of rock and roll/rhythm and blues. It's the original home of Motown of course, but it's also the birthplace of punk rock (sorry New York and London), seriously. The MC5 and the Stooges were doing it before anyone else. Back to Michigan Pagan Fest, I originally heard about this over drinks, but it was wine, hence the grapevine reference.