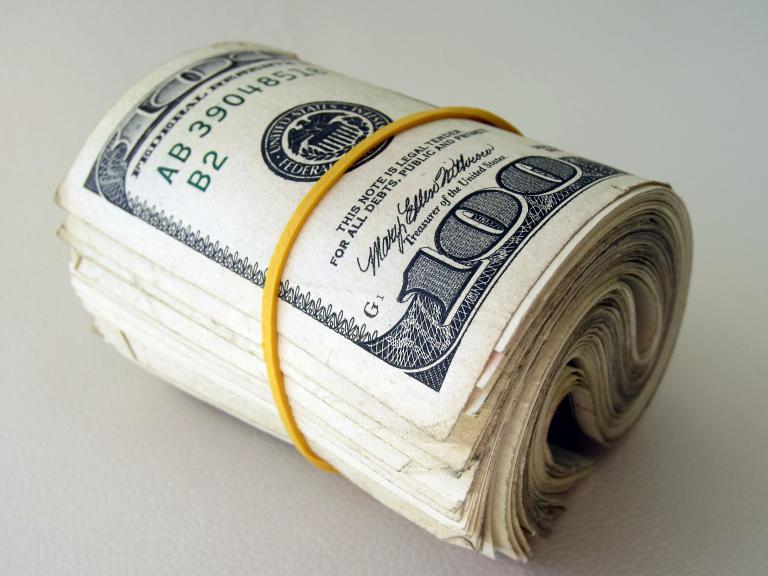 The Huffington Post's Jaweed Kaleem ran an interesting article on the salaries of MegaChurch pastors. This makes me want to throw-up. I gathered the evidence here so you can see it at a glance. It's so sad to see how these towers of the church have suffered for the gospel. Rick Warren stands alone – he's the only one who can still look his church in the eye. These Christian leaders have lost the thread.
Kenneth Copeland – Copeland Ministries
Flies around in a $17.5 Jet, lives in a $6 million lakefront mansion with a 1,500 acre campus and a private airstrip. He and his wife make over $655,000 a year in salary alone. It's not clear whether this includes speaking fees, book royalties, and "love offerings."
Creflo Dollar – World Changers Church International
Drives a Rolls-Royce and lives in a Million dollar home in Atlanta, and a 2.5 million-dollar apartment in Manhattan. Dollar will not release his salary information.
John Hagee – Cornerstone Church
His last released salary was nearly $1 million per year (2004). Hagee does not release his earnings anymore.
Charles Blake – West Angeles Church of God in Christ
Owns a 10,000 square foot mansion in Beverly Hills (btw his congregation hails mostly from impoverished South Central LA)
His year salary is $900,000 per year.
Benny Hinn – Miracle Worker
In 1997 he admitted to making between $500k & $1 million dollars per year
Joel Osteen – Lakewood Church
Stopped taking his $200,000 salary several years ago. Makes tens of millions off of his numerous books. Joel & family live in a $10.5 million – get this – 17,000 square foot mansion. Treasures in heaven people.
Bishop Eddie Long – New Birth Missionary Baptist Church
Long made over $3 million in a three year period from 1997 to 2000. He drives a Bentley, and lives in a 1.4 million dollar home on 20 acres. An investigation into his non profit showed he made more than $1 million dollars from them on top of his church income. No doubt some of that went toward his legal fees in 2011.
Ed Young – Fellowship Church Dot Com
Lives in a 10k square foot 1.5 million dollar home. He gets paid a cool $1 million dollars a year, plus a $240,000 parsonage allowance. That doesn't count the royalties he makes off of his recent Sexperiment.
Franklin Graham – Billy Graham Evangelistic Association
In 2008 he reportedly made 1.2 million dollars. Your father should slap your face Franklin.
Rick Warren – Saddleback Church
Has made tens of millions off his book sales (it could be in the hundreds). However… Warrenhas made so much money that in 2005 he repaid all of his 25 years of salary to the church & stopped taking any new salary. He and his wife give away 91% of their income to charity. Rick is the only one doing it right – in my opinion.