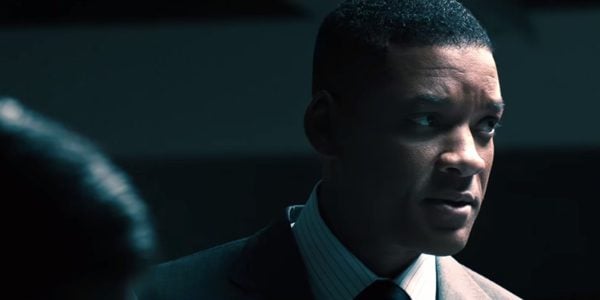 I confess that football season is here, so it's time for my yearly confession that I love to watch the game of football. However, it is becoming more and more obvious that traumatic brain injury is a consistent side effect of the sport. It's also becoming obvious that there is no way to make it safe. My confession is that I have always enjoyed this game–I'm the son of a high school football coach–but I'm feeling more and more conflicted about it.
A few years back Malcolm Gladwell wrote an article for The New Yorker called "Offensive Play" that changed forever the way I viewed the game. In it he compares football to a gladiatorial sport, and does an extensive exploration of concussion science. Gladwell has ruffled more than a few feathers on the issue.
Gladwell's article will be nothing compared to what's about to happen.
A major motion picture called "Concussion," starring Will Smith, Alec Baldwin, and Albert Brooks, is set to release at the peak of the NFL season (December 2015). It's the story of the doctor who first discovered the disease associated with football: Chronic Traumatic Encephalopathy (CTE). It's going to portray the NFL as a highly organized spin machine, not afraid to use intimidation and violence to protect their $10+ billion a year interests. NFL executives initiate a tobacco industry-style coverup to try and stop the doctor from disclosing the truth. I don't have any trouble believing this part of the story. The finances of the NFL are both secretive and scary. The movie may be right to portray them more like the mob than a simple sports outfit.
Here's an interesting article on the NFL's response: "NFL Worried About Will Smith's Movie Concussion."
The NFL is obviously scared about the film. If you have been watching preseason games, then you have seen the beginnings of a massive PR campaign designed to improve the image of the game. It was a very bad year for football last year. The issue of domestic violence gave them a serious black eye. This season started with more controversy, when an alarming video surfaced of former receiver and current on screen analyst Cris Carter (who is an outspoken Christian), telling rookies that if they decide not to do the right thing, thereby getting in trouble with the law, "If y'all gotta crew, you got to have a fall guy in the crew." Someone to take the blame for what you did, so that you can continue to play the game and generate the income. "Y'all not going to all do the right stuff now, so I gotta teach you all how to get around all this stuff, too," Carter told them. "One of them fools gotta know, he going to jail. We'll get him out."
It wasn't an offhand comment. He went on for several minutes, pulling Teddy Bridgewater on stage to make an example.
So, my confession today is that I'm still watching football, although not nearly as much as I used to, but I am conflicted about it. It would be one thing if the NFL would tell the truth. It's one of the great lines in this trailer… "Tell the truth." The most frightening line in the trailer is the NFL exec's threat to Smith's character, "You're going to war with a corporation that owns a day of the week." The day he's referring to is Sunday, by the way. That should be deeply disturbing to those who call themselves Christians.But that doesn't seem to be what they are interested in. Here's the trailer for the film: