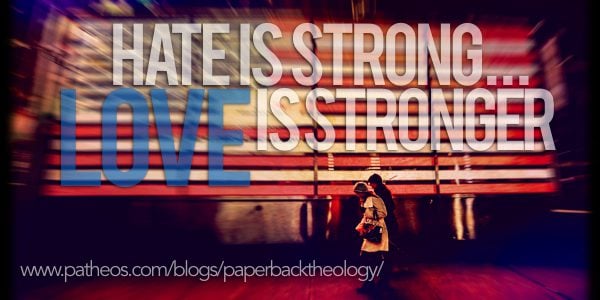 Meet Larissa Martinez. She was the 2016 valedictorian of McKinney Boyd High School, and is on full scholarship to Yale. She is bright, hardworking, and is a credit to her family and community. She is also in danger of being deported at any moment. She was brought to America with her mother, who was fleeing an abusive alcoholic husband … a few years too late to take part in DACA, as it turns out.
Nevertheless, her speech is an inspiring look at what it means to be a young undocumented immigrant today. I challenge you to watch it and then tell me we don't want her to be part of this society.
Who are the dreamers?
President Obama said it best:
"These are young people who study in our schools, they play in our neighborhoods, they're friends with our kids, they pledge allegiance to our flag. They are Americans in their heart, in their minds, in every single way but one: on paper. They were brought to this country by their parents — sometimes even as infants — and often have no idea that they're undocumented until they apply for a job or a driver's license, or a college scholarship. Put yourself in their shoes.  Imagine you've done everything right your entire life — studied hard, worked hard, maybe even graduated at the top of your class — only to suddenly face the threat of deportation to a country that you know nothing about, with a language that you may not even speak … It makes no sense to expel talented young people, who, for all intents and purposes, are Americans — they've been raised as Americans; understand themselves to be part of this country — to expel these young people who want to staff our labs, or start new businesses, or defend our country simply because of the actions of their parents — or because of the inaction of politicians." – President Obama
Dreamers are an economic boom
Dreamers have passed background checks, paid fees, stayed in school, obeyed the law, attended college, paid taxes, and served in the military. Dreamers and their families pay taxes just like everyone else, but in most cases they are not eligible for many of the benefits and services that citizens receive especially when it comes to education. Most are not eligible for federal or state aid.
Extending hospitality to the dreamers costs America exactly nothing. In fact it's a huge net gain to the economy. DACA recipients are expected to grow the U.S. economy cumulatively by $230 billion over the next 10 years. However, America has always been a nation of immigrants. So you might say that refusing to extend hospitality to dreamers will cost America its very heart and soul.
Alonso Guillén is a dreamer from Houston who had a good job as a radio host. He left work during Hurricane Harvey to spend the day helping to rescue victims. Guillén spent his last day with his friends ferrying people to safety in small boats. He was working late into the night when the boat he was riding in slammed into an I-45 bridge and he was thrown into the rushing water. His body was recovered the next day. Guillén was brought to America from Mexico when he was 15, a beneficiary of the Obama-era protections under DACA. He died risking his own life to save others. Tell me we don't want him to be part of our society.
Alejandra Gonzalez is on a full ride to Wake Forest. Here's an interview she gave after her high school graduation. She was Valedictorian of R.B. Stall High School. One more reason to extend DACA, and to finally do some sort of immigration reform. I challenge you to listen to this interview and tell me we don't want her to be part of this society.
We made promises we should keep
As for my community, we invited these children and their families into our church. We helped them fill out the paperwork and promised them that our government was trying to do right by them, to protect them, to allow them to take full part in the life of our community. We assured them that if they came out of the shadows, then their information would not be used against them. We became friends. Some have become part of our church. All of us are working to make our neighborhood a place of life and hope.
To turn our back on them now is a betrayal of trust.
Ending DACA is a craven political move. It should come with a high political price tag. I pray that you will contact your representatives in Washington and speak up for the Dreamers. I pray that our representatives will do the right thing and codify DACA in law so that it is no longer dependent upon the whims of the executive branch. Most of all, I pray that God will forgive us all for failing to practice basic hospitality and goodness toward our vulnerable neighbors.