I know that this is just the 2nd in a long line of announcements, but please help me welcome a some additional new faces to the Patheos Spirituality Channel.
Peter Canova – at Quantum Spirituality – Peter is an author, prominent national speaker, and leading authority on the secret teachings of the Gnostic gospels, quantum physics, the Sacred Feminine, and ancient spiritual traditions. His acclaimed spiritual thriller, Pope Annalisa, won an unprecedented nine national book awards in less than a year since its publication including the Nautilus Gold Award for visionary fiction formerly bestowed on such authors as Eckhart Tolle, Deepak Chopra, and  His Holiness, the Dalai Lama. Peter recently signed an agreement with Production Executives of the Oscar winning film Black Swan to adapt Pope Annalisa as a major motion picture.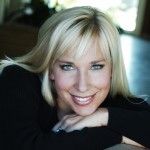 Kelly Sullivan Walden – at It's All in Your Dreams – Kelly is a certified clinical hypnotherapist whose been working with people and their dreams for seventeen years. She is the author of five books including the Amazon.com #1 bestselling dream interpretation book, I Had the Strangest Dream: the Dreamer's Dictionary for the 21st Century, and Discover Your Inner Goddess Queen. Kelly's weekly web radio show,The D-Spot, explores the nexus of nighttime Dreams, daytime Desires, and highest Destiny.  Kelly's dream work led her to the United Nations where she was inspired to create The Dream Project,a non-profit organization inspiring young people to tap into the power of their dreaming minds to solve world issues. The highlight of her career was an opportunity to speak about the Dream Project, by invitation, at the UN. Passionate about the magical realm of dreams, Kelly is a lover of life and languages and considers dreams to be the most important language in which to be fluent. Known for her ability to catalyze people to awaken to their magnificence, she teachesDreamwork with a unique weave of depth, playfulness, humor and soulfulness.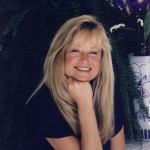 Pamala Oslie – at Spirituality and Consciousness – Pamala is a successful author, consultant, lecturer, and professional "sensitive" (psychic) who also has the ability to see electro-magnetic fields or auras. She speaks about our emerging human potential, psychic abilities, what our auras reveal, the power of our thoughts to create our reality, and how understanding quantum physics can change our lives. Pamala has been a frequent guest on many television & radio shows; has her own popular weekly radio show; is the Founder ofwww.LoveColors.com; has three books, Life Colors: What Your Aura Colors Say About You; Love Colors: A New Approach to Love, Relationships, and Auras; and Make Your Dreams Come True; has been a guest lecturer at the International Forum on New Science, Fortune 500 companies, the TEDx Conference 2012, and many seminars for professionals in the psychology, education, health fields and more. With a large international clientele, including many celebrities, she has been helping people create happy and fulfilling lives for over 28 years.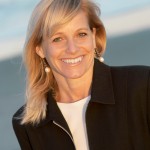 Aurora Winter – at Encouraging Words– Formerly a film and TV executive producer, Aurora is America's leading expert at empowering people to go From Heartbreak to Happiness®.  Aurora is the Founder of the Grief Coach Academy, which is the first coach training school devoted exclusively to training coaches how to coach their clients through grief, and From Heartbreak to Happiness®.  Aurora Winter has reached over 1,000,000 people with her message of hope, healing, and happiness. Aurora has been featured in the media, including ABC, CBS, Fox, Oprah radio and more. Aurora is a speaker, trainer and author. She is the author of Encouraging Words, The Peace Method® and From Heartbreak to Happiness®. From Heartbreak to Happiness® is Aurora's intimate diary of healing after her 33-year-old husband died suddenly, leaving her widowed with a 4-year-old son.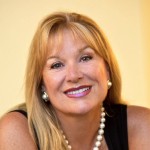 Kathleen O'Keefe-Kanavos – at Above and Beyond the 5 Senses– Kathleen is a two time breast cancer survivor, www.survivingcancerland.com, an author and has penned the soon to be published book – SURVIVING CANCERLAND: The Psychic Aspects of Healing. Kathy is an inspirational speaker, phone counselor for R.A. BLOCH Cancer Foundation, mentor for WE CAN- a self-help group. She contributes to CapeWomenOnlineMagazine, Twitter's C4Women, Colette Baron-Reid's Intuition Now, Examiner.com National-TheGuidedPath, Examiner.com/Chicago-SelfAwareness-Examiner, Writer's Digest Community, Scribblerati, guest contributor to author Carolyn Howard Johnson's SHRING WITH WRITERS BLOG SPOT, NCCScancerversaey.org, blogs, National Wellness Community Online Support blog and discussion groups, Cancer Advocacy Now blog site.