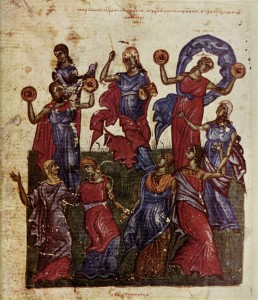 Today's daily meditation in Living Faith is one of mine. The reading is:
Take up a melody, and sound the timbrel,
the pleasant harp and the lyre…
For it is a statute in Israel,
an ordinance of the God of Jacob.

– Psalm 81:3, 5
Here's part of my reflection:
This may feel a bit foreign to the modern reader. We're told we are required by law to celebrate. The word "ordinance" could also be translated as "right," so we're being told not just that God is asking for our celebration and honoring, but that it is owed to God.
It's an odd concept in our anti-authoritarian culture filled with messages of free will. It certainly was for me — raised to be a self-made rugged individualist. But to the ancient Hebrew psalmist, it isn't a matter of coercion by an unwelcome authority. It's not a law being imposed on us. It is simply truth: God made us and saved us, so we owe God reverence and sole devotion…
Please read my full reflection here.