Todd Akin's "legitimate rape" gaffe has provided a Sister Souljah moment for the Republican Party.  He's become the glaring red neon sign emblazoned with the words, "If you reach this point, you've gone too far."
It's unfortunate for Todd Akin because what he said was nowhere near as offensive as what Sister Souljah said prior to the 1992 election. The activist and hip-hop MC was quoted as saying, in response to the Los Angeles riots in 1992: "If Black people kill Black people every day, why not have a week and kill white people?"
Todd Akin, by contrast, was not advocating genocide.  He said one stupid thing and one imprudent thing.  He asserted the existence of a hitherto-unknown reproductive mechanism that functions something like a Venus Mons Fly Trap (all puns intended) to capture and kill Rapist Sperm.  That was the stupid part — but it was a meme Akin had inherited.  Although I've been pro-life for as long as I can remember and I've never heard it before, apparently this has served as a kind of urban myth in some pro-life circles that has made it easier to justify opposition to abortion in cases of rape.  The effect is to say that pregnancy due to rape is rare, and this exception ought not to dictate our policy position on abortion in general.  Akin did what partisans do all the time: he assumed the truth of what he had inherited from those who shared his viewpoint and fought alongside him in the cause.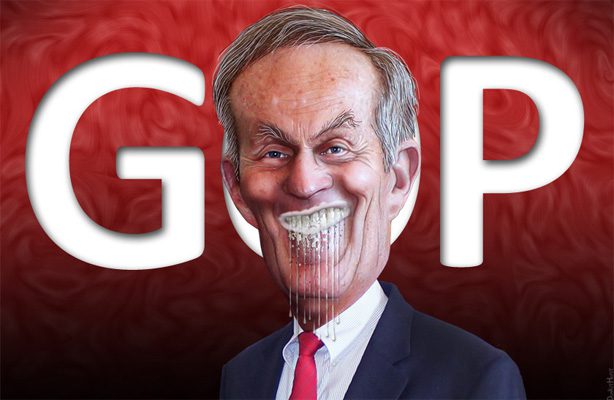 The imprudent thing was the reference to "legitimate rape," and especially unfortunate was the relationship between the stupid thing and the imprudent thing.  As others have documented well enough already, what Akin meant to say was something like "forcible rape" in contrast to statutory rape — a justified and important legal and moral distinction.  Put most charitably: in cases of statutory rape (if, say, a 19 year old boyfriend is having sex with his 16 year old girlfriend), the female is willing and receptive, and the female body responds to pleasant sexual experiences in ways that make conception more likely — as opposed to forcible rape, where (the theory goes) the normal sexual response cycle that prepares the woman for fertilization does not occur, or the extreme trauma of the rape experience may lead to miscarriage, or the stress level releases some kind of muscular Sperminator to devastate all the little swimmers, or whatever.  My only point: this was the reason he was making the distinction.  His very wording implied that the female body is not always successful in this, and thus sometimes women who are forcibly raped will conceive.  He was not trying to cast doubt on claims of rape — but that's exactly what it sounded like he was doing.  It sounded like this: if you get pregnant, you were not really raped, because if you had really been raped then an emergency Sperminator would emerge and say hasta la vista, spermos.
So that's it.  Akin said something stupid and something imprudent.  He revealed that he had a rather serious misunderstanding of the reproductive process, when he has made his career in part on his opposition to abortion.  That's a serious mistake.  It's embarrassing.
Did this act alone justify the way that Republicans abandoned Akin?  Here is where Mike Huckabee is right: not really.  Heck, Barney Frank's boyfriend was running a gay prostitution ring out of Frank's apartment, and the Dems stood by him.  Bill Clinton was seducing interns in the Oval Office.  We can all think of serious moral lapses, or (more to the point) stupid statements from liberals that did not merit their abandonment.
So Huckabee has played the role of Jesse Jackson in the Sister Souljah episode.  Jackson said, "Sister Souljah represents the feelings and hopes of a whole generation of people," and refused to repudiate her.  Huckabee
lambasted
 Republicans for forsakin' Akin (yes, rhymes will keep coming).  Although he's wrong that it's an "establishment" versus "principled pro-life activists" issue (Sarah Palin is hardly "establishment), he's right that this single misstatement does not explain how quickly and completely so many Republican figures turned on Akin and pleaded with him to get out of the race.
Huckabee is basically right about Akin, but wrong about the good-willed people opposing him.  As Rick Warren would say: Todd, the first thing you need to know is that this isn't about you.  This is about the future of the Republican party, the reputation of the conservative movement, the extreme importance of recapturing the Senate, and therefore ultimately it's about the future of the country in which we live.
Akin makes social conservatives look like dinosaurs.  He makes us look uneducated, uninformed, and unscientific.  He gives credence to the insipid "Republican war on women" meme.  He represents your grandfather's conservatism, not the image the Republican Party wants (and needs) to project today.  He's said other foolish things too — about liberalism being at heart about "a hatred for God" and about America being in the "stage three cancer of socialism" — that have led wise conservatives like John Mark Reynolds to judge that Akin lacks the virtue of prudence that we ought to seek in our leaders.  A lot of conservatives, and social conservatives in particular, are tired of representatives who make them look like idiots.
That's the first reason so many conservatives were breakin' with Akin.  The second is because opposing Akin is advantageous for the party as a whole, and thus the movement, and thus the country.  It's not merely that conservatives want better representatives.  It's that Todd Akin, like Sister Souljah, unwittingly provided Republican leaders an opportunity to define themselves over against the "extremes" in their own party.
Just when the Obama administration wants to portray the Republican party as the party of old white men, of anti-intellectual southerners who are really driven by dark theocratic impulses and hatred for women and minorities, taking Akin further into the fold would only be making their argument more plausible.  At this moment when it's so vitally important to win back the Senate, and when a single seat could turn the tide, shaking Akin communicates that the Republican party is more evolved.  The platform is still strong on matters of life, but it's not based on some Snopes-worthy urban myth about emergency Sperminators.
If driving a stake in Akin will make an overall victory more likely, and give Republicans the ability to drive the extremely important decisions regarding the future of our country, then, well, Akin's bacon is cooked.
To social conservatives in Tampa: this is not a matter of principle against convenience; there's nothing unprincipled in encouraging a friend to step aside for the good of the cause and the people the cause serves.  The interests of the nation outweigh the interests of one man.  It may not be fair, but please, kindly, graciously, tell Akin that he can find some lovely and lucrative job elsewhere.  He won't end up on food stamps.
Sometimes you have to lose a battle to win the war.