Editor's Note: From my sainted father, who recently returned from a long visit to Africa with Medical Ambassadors International.
*
By Galen Dalrymple
Africa. The "dark continent".
The very names conjures images of vast and parched deserts, jungles and rain forests, savanna as far as the eye can see, mountains, waterfalls, lakes, rivers. Even without coming to this place, one can almost hear the drumming of an African village and can visualize the wildlife safari of one's dreams at the very mention of the word, "Africa".
Though I have only been in Africa for 33 days as of this writing, I can say that this continent is strange and bewildering. It is a land where tribal traditions and cultures often dominate daily life, completely overshadowing national identity. That is less true in the cities than it is in the bush, but I've seen precious little of the cities and much more of life in the bush. Africa is a continent in collision: past colliding with present and an uncertain future, traditional tribal values with changing world views, mud huts and skyscrapers, death and lush abundant life.  All these colliding factors, and many more, only add to the mystique and mystery of the place.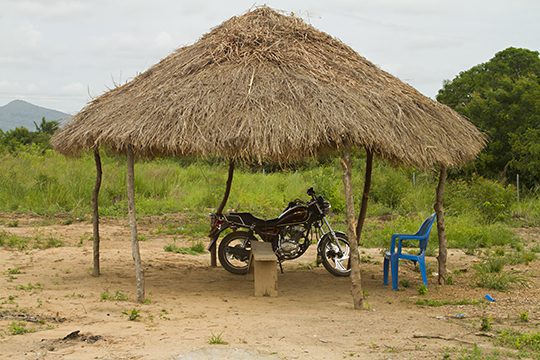 I left San Francisco on April 3 and arrived in Accra, Ghana, on April 4. The first impression of Africa as one disembarks from the confines of the jetliner is the intense heat and humidity. My first thoughts as I descended the passenger ramp to the tarmac were of whether or not I could survive in the intense heat of the African sun for 53 days – the length of my sojourn in this fascinating place. Though I still have 20 days to go as of this writing, I now can say that I believe I have adapted well. I welcome the breeze of the afternoon that makes it bearable, and delight in the rainstorms that sweep over the savanna with their thunder, lightning and cooling rain. The thunder seems to roll on forever across these plains and I can imagine that what is heard here reaches all the way to Tanzania in the east, South Africa in the south and across the entire length and breadth of the continent.
I came here to participate in the first ever African CHE Internship. For those who are not familiar with CHE, it stands for Community Health Evangelism, a strategy to apply the gospel holistically to the whole person – physical, spiritual, emotional and social – all the areas in which mankind is broken and in need of healing. CHE has been around now for around 33 years and can be found in some form on every continent except Antarctica and perhaps Australia.
The passage found in Luke 2:52 (NIV) shows this holistic approach in the life of Jesus when it said, "And Jesus grew in wisdom (emotional/mental) and stature (physical), and in favor with God (spiritual) and men (social)". As people made in the image of God and as imitators of Christ, we need to grow into the fullness of Christ, and help others grow in that way, too.
CHE is not about relief – supplying emergency food, water and shelter – for those in dire need due to cataclysms or warring factions. CHE is about development – about teaching people to identify their own resources and abilities to take ownership of their problems and the solutions to those problems. It is about teaching people to fish so they and their families can eat for a lifetime rather than handing them a fish so they can eat for a day. We have been learning skills and tools to help people develop themselves and their communities.
In the coming weeks, I will share some reflections of my time in Africa, but if you are interested in CHE and long-term and long-lasting change in lives and communities, let me encourage you to Google CHE. While there are many wonderful organizations that work with CHE, you should check out Medical Ambassadors International (medicalambassadors.org – the "parent" of the CHE concept) and Global CHE Network (globalchenetwork.org).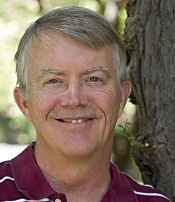 Galen Dalrymple works for Medical Ambassadors International as the Field Curriculum Coordinator and lives in Northern California with his wife, Laurel, and yellow lab, Lucy. His passions are his family, photography, travel, and doing what he can to alleviate suffering and injustice as a call from Jesus Christ.