If you live or have lived in Washington state, particularly the western side of the state, you know what's it's like. You're warned that we are the least churched state in the nation (a positioning we may have recently lost), that unless you're using NARAL talking points there's no place for your voice in a state that voted to make abortion legal before Roe v. Wade, and then voted at least two more times to confirm that vote. Despite the fact that you meet wonderful people both of faith and not of faith, who all share common human values, the secular progressive values are so pervasive that it can be daunting to even consider speaking out with a divergent view.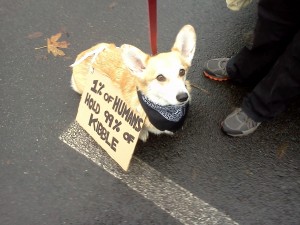 In my three years living in Seattle (yes the city where there are rumored to be more dogs than children) I've met enough people to realize that this conventional wisdom denies the reality.
This week a group of us, all lay leaders from across the state, decided that it was time to respond to a group of Catholics speaking out against the Church's teachings on marriage. Sure, they have a right to voice their opinions; but it's our responsibility to make clear that they don't speak for us.
So here's our op-ed in The Seattle Times. I expected the negative comments, but I wish we could have a civil conversation despite the disagreement on some very big issues. However, that problem is not particular to Seattle or Washington. It's rampant just about everywhere.
We have a FaceBook page where you can see the list of leaders and sign on to show your support. We are joined by several groups including the Knights of Columbus for Washington State (17,000 members) and the Seattle Archdiocesan Council of Women.