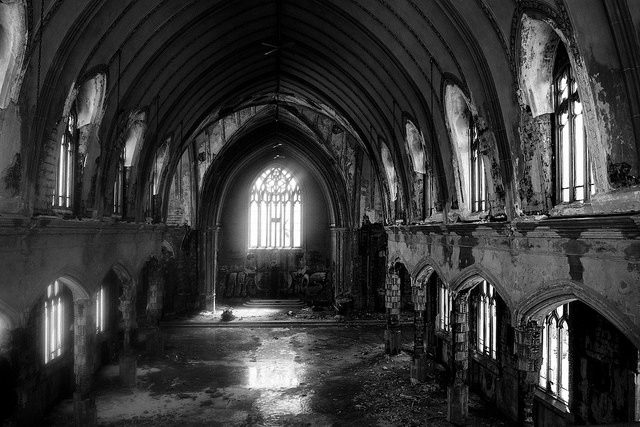 It may sound strange, but I think my depression has proven to me how the Christian life desperately needs the discipline of liturgical worship.
I found liturgical worship in the fall of 2006, about a year after I had slipped to my lowest point. Maybe the depression was that bad, or maybe my spiritual perception had become that desensitized, but I couldn't do the feel-good worship anymore. I still can't. I just can't with the dark room, the bright lights, the emotional coercion. I can't with the forced happiness, the expectation of limbic stimulation, the cravings for entertainment. It affects me viscerally in a very negative way.
If it wasn't for liturgy, I really might have been done.
It's not a matter of preference. It's much deeper. It's meaning, necessity, freedom. It's grace. In the liturgy, I find grace to make up for whatever my spirit is lacking.
My depression is worlds better than it was that fall, but there are still times when I feel disconnected. I don't always feel my faith. I don't always feel God's presence. I don't always believe.
But I still go, and with quivering lips and stammering tongue I say and sing and pray what my heart is often unable to.
Even when I don't believe, I say it anyway. "I believe in God, the Father Almighty…"
Even when I don't feel, I sing it anyway. "…and adoring bend the knee / while we own the mystery."
Even when I don't mean it, I pray it anyway. "Thy kingdom come, thy will be done…"
Even when words fail, I listen anyway. "The body of Christ, broken for you. The blood of Christ, shed for you."
And I know that I'm no longer alone.
It's restoring.
Renewing.
Reconciling.
And it's life-giving. Even if all I can do is muster the energy to show up and do my job. The liturgy, the Word and Sacrament, nourishes my faith at its weakest points, and gives me strength to carry on. There is freedom. It demands no false pretense on my own part. It meets me in my depression. It gives me a language I often can't conjure on my own. It's profoundly moving without all the emotional manipulation. As I speak and sing and pray and taste, I'm filled with awareness that the meager groans of my spirit are increased on high by the deep groans of another Spirit.
And I find the strength to go on.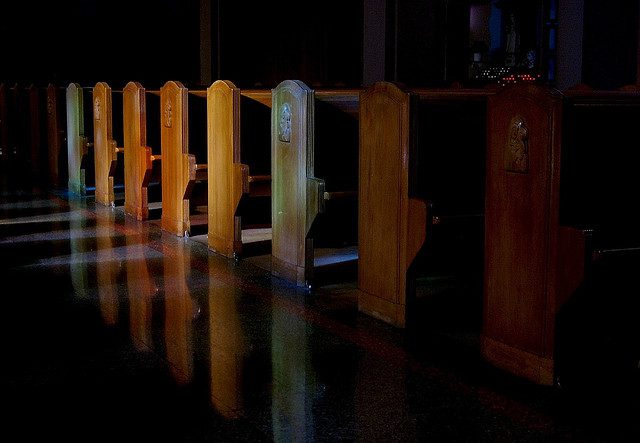 Photos


Fujoshi Bijou, creative commons 2.0
Mark B., creative commons 2.0
Mel Stoutsenburger, creative commons 2.0