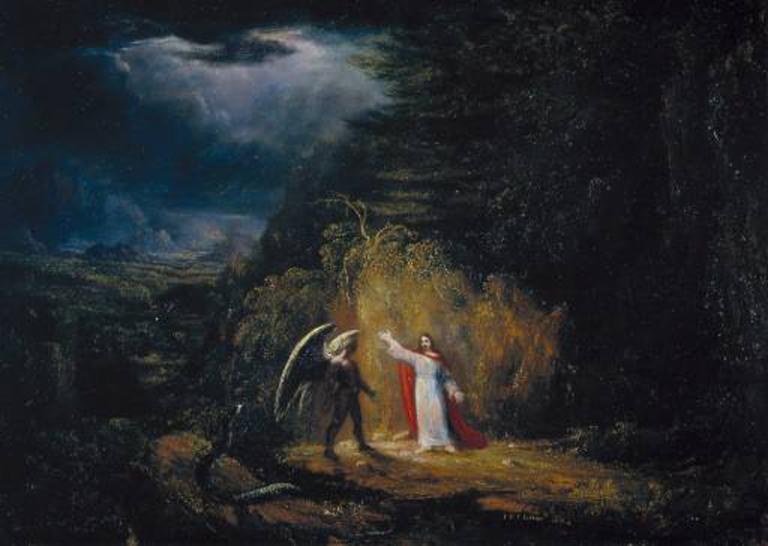 Of course, worship is not primarily about music, but I can't ignore the musical comparison.
We begin our Lenten journey today.
In many of the places I've served since I left my Southern Baptist roots a decade ago, Lent has brought about a struggle. It's not easy to maintain faithfulness to the church season and the lessons of Jesus' desert fast with the American church's insatiable appetite for feel good worship experiences.
Never mind the fact that the Christ, the Word of the Father, the Holy Child of Bethlehem we sang about not long ago, put on human flesh for our sake, was betrayed by his own, and suffered and died.
Never mind the crap going on around us.
Just like a recent generation wanted their MTV, we want our jesusy entertainment!
Unfortunately, instead of presenting an alternative, we as a church often mirror the world around us. Instead of the other things people use to fill the space and avoid the horror in the world around them, we use Jesus. That's right, Jesus is our drug of choice.
Sorry Carman (remember Carman? Addicted to Jesus?), that's not the gospel. Jesus isn't our drug of choice.
In order to be kingdom people, we have to come face to face with the crap. Both in our own lives and the world around us.
We can't have the feasts without the fasts.
We can't have the empty tomb without the suffering.
Before we allow ourselves the joy of Easter morning, we fast, and we pray, and we prepare.
And it's the perfect time to break the mind-numbing presence the entertainment industry has on our Sunday asylum. It's time to sober up from our addiction to jesusy entertainment.
If you find yourself frustrated by the experience, push through the withdrawal and detox. Worship isn't about being excited for Jesus. It's not about filling the space with happy jesusy guitar riffs. It's not about entertaining people in a pseudo-holy, bait-and-switch evangelistic attempt. It's about preparing ourselves for being kingdom people in the already-not yet world.
So go. Rush back together, not just looking for entertainment, not just looking for a high. Rush back on Sunday to remember and retell God's story. Instead of musicians, let God be the one to serve you the wonderful gifts of grace through Word and Sacrament.
We can't be kingdom people while being entertainment people.
We can't be Easter people without first being Lenten people.
Let's rise and sing our opening hymn, Thomas à Kempis style.
O love, how deep, how broad, how high,
beyond all thought and fantasy,
that God, the Son of God, should take
our mortal form for mortals' sake.
For us baptized, for us he bore
his holy fast and hungered sore;
for us temptations sharp he knew,
for us, the tempter overthrew.
For us by wickedness betrayed,
for us, in crown of thorns arrayed,
he bore the shameful cross and death;
for us gave up his dying breath.
For us he rose from death again;
for us he went on high to reign;
for us he sent the Spirit here
to guide, to strengthen, and to cheer.
All glory to our Lord and God,
for love so deep, so high, so broad:
the Trinity whom we adore
forever and forevermore.