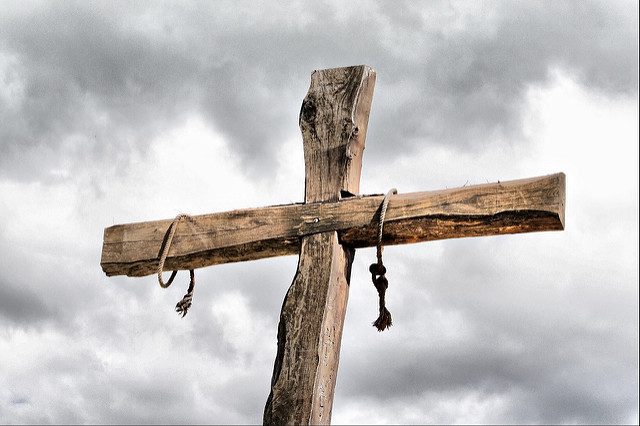 O Sacred Head, Now Wounded (PASSION CHORALE)
Latin, 12th or 13th century; trans. James Waddell Alexander, 1830.
What language shall I borrow
To thank thee, dearest friend,
For this thy dying sorrow,
Thy pity without end?
What Wondrous Love Is This (WONDROUS LOVE)
American folk hymn, c. 1811
When I was sinking down
Beneath God's righteous frown,
Christ laid aside his crown
For my soul, for my soul.
Beneath the Cross of Jesus (ST. CHRISTOPHER)
Elizabeth Cecilia Douglas Clephane, 1868
Upon the cross of Jesus
Mine eye at times can see
The very dying form of One
Who suffered there for me;
And from my stricken heart with tears
Two wonders I confess:
The wonders of redeeming love
And my unworthiness.
Ah, Holy Jesus
(HERZLIEBSTER JESU)
Johann Heermann, 1630; trans. Robert Seymour Bridges, 1899
For me, kind Jesus,
Was thine incarnation,
Thy mortal sorrow,
And thy life's oblation,
Thy death of anguish
And thy bitter passion,
For my salvation.
Go to Dark Gethsemane (REDHEAD)
James Montgomery, 1820, 1825
Go to dark Gethsemane,
Ye who feel the tempter's power;
Your Redeemer's conflict see;
Watch with him one bitter hour;
Turn not from his griefs away;
Learn of Jesus Christ to pray.