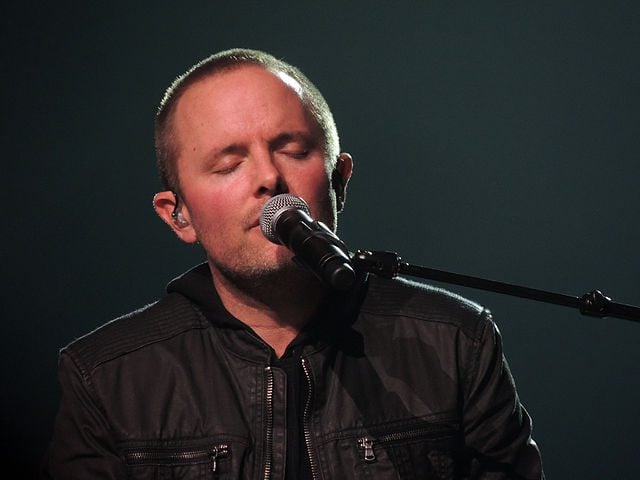 I've wanted to write about this phenomenon for a while, but thanks to a new post from the ubiquitous Babylon Bee, I've decided that today's the day.
Not too many years ago, contemporary worship was constantly being derided a shallow, trite, and vapid. And it was. "Firm Foundation," "Lord, I Lift Your Name on High," "Shout to the Lord," "I Could Sing of Your Love Forever," and the like were theologically starving churches. Out of that dearth, the CW movement began to sense the discontented whispers and decided to adjust. One of the ways they did this was to use the riches found in the hymnal, and put their own spin on them.
I want to say that it is always better to sing "Be Thou My Vision" or "When I Survey the Wondrous Cross" than commercial worship songs from practically any period. I'm happy that many started singing these words again.
But the problem is that these "rediscovered" hymns aren't really hymns at all. They are contemporary songs with old words. That's it. The reworking ("freshening up," "repackaging," whatever you'd like to call it) takes words and tunes written for congregational singing and makes them into a commercially marketable product.
The worst offender is the poster boy for saccharine worship, Chris Tomlin. To be fair, many others have committed the same crime, but he has been the most commercially successful hymn-pirate. He has been so successful, in fact, that if you were to ask a contemporary worship native to sing "Amazing Grace" or "O Worship the King," you would probably hear Tomlin's commercial version.
Tomlin's signature is to take a few stanzas of a well-known hymn, and add his own refrain. This is not unheard of in traditional hymnody (think "Come, We that Love the Lord" turned into "We're Marching to Zion"), but the way Tomlin et al. uses this form, it's problematic, to say the least. Here are a few reasons why.
It Subverts
The most egregious example from Tomlin's output is his destruction of Isaac Watts' "When I Survey the Wondrous Cross." He calls it "The Wonderful Cross," but the three stanzas are completely Watts'.
The original text is rarely presented without Watts' own second stanza ("Forbid it, Lord…") but here it is, and it's a noticeable absence. This text is one of the best we have. The four stanzas lead the congregation down an humbling, self-emptying Golgotha trail. But interlarding the stanzas with Tomlin's refrain is jarring. We turn around for a look at ourselves ("bids me come and die / and find that I may truly live"). This is followed by a weird, generic announcement that "all who gather here / by grace draw near and bless your name." This is completely out of the character of the poetry, almost like interrupting radio programming for station identification.
It Sentimentalizes
At least just sentimental enough to be marketable. Take Tomlin's dreadful "Amazing Grace (My Chains Are Gone)" for instance.
He begins with John Newton's own stanzas, but then (just after the 1:00 mark in the video), Chris makes his money with his own refrain. Tomlin's version turns the strophic form into a contemporary composition, giving it that emotional high-point (in which he hits a high G, no less) that sells so well in commercial recordings.
It Steals
It steals the hymn right out of the mouths of the congregation. As a personal mentor once said, these hymns are not "the hymns that people thought they knew when they started singing them." One of the best things about singing familiar songs is the sense of rootedness and connectedness they provide. When we sing "Of the Father's Love Begotten," we join our voices with centuries of believers, singing a common faith that is firmly planted in God's story. When a congregation is led to sing Tomlin's "O Worship the King," they are greeted with a syncopated, truncated melody set in compound meter.
If that wasn't bad enough, we've got Tomlin's new refrain to contend with. Not only does it have nothing to do with the original poem, but it's wordy, rhythmically-obscure, and nearly impossible for a congregation to sing.
Of course, this isn't the only way it steals…
It's Shady
I have no doubt that Tomlin is a well-meaning individual, but it's really shady. According to the CCLI database, "The Wonderful Cross" was written by Chris Tomlin, Isaac Watts, J.D. Walt, Jesse Reeves, and Lowell Mason. By doing so, Tomlin, Walt, and Reeves have hijacked Watts' poetry (Mason composed the tune, HAMBURG), added a very minimal contribution of their own, copyrighted it, and have proceeded to financially benefit from it.
Further, as they're listed, it's almost as if Tomlin is claiming Newton, Grant, and Watts were consenting partners in these new versions. This is problematic for two reasons.
First, Tomlin is no Isaac Watts. He's not even a Fanny Crosby. He writes poor, theologically shaky, biblically nebulous texts. There is nothing he can say that will improve or enhance the work of any lasting hymn.
Secondly, it's intellectually dishonest. Seriously. Altering hymn texts isn't anything new. Stanzas have long been added and removed, and edited for clarity or content, while preserving the integrity of what the author was trying to say. Altering the trajectory, and using it to say something different is nothing short of plagiarism. It is taking the work of another, and misrepresenting it for ones own benefit.
I just don't think this is okay.
So, use these fresh, new, modern hymn versions if you want.
But as for me, I'll refrain.
Photo:
By Dakota Lynch (Own work) [CC BY-SA 3.0 (http://creativecommons.org/licenses/by-sa/3.0)], via Wikimedia Commons