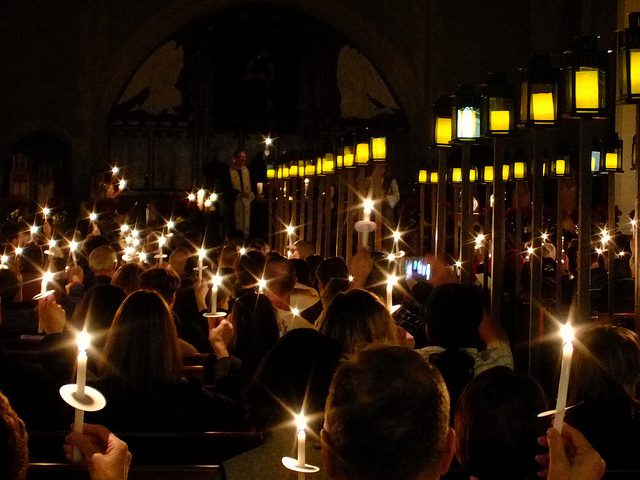 For your average worshiper, Christmas Eve is a beautiful time of carols, candlelight, and community. For organists, choristers, choirmasters, and music directors, however, it's nearing the end of the most grueling season of the year. And there are so many things that can go terribly wrong. Here are ten things that strike horror into the hearts of jaded and exhausted church musicians.
10. "And now to kick off our new blended Christmas Eve service, please welcome our worship band."
9. "Please welcome 11-year-old Harper as she makes us all slightly uncomfortable with her rendition of Breath of Heaven."
8. "Who's wearing cologne?"
7."I preached too long, so we're going to have to leave off the last stanza of O Come, All Ye Faithful."
6. Four words: Mary, Did You Know…
5. The unmistakable hiss of excess hair spray being applied in the soprano section.
4. This…
3. "It sounded like our organist, Miss Sally, must have sneezed during the last stanza of O Come, All Ye Faithful."
2. "I think the basses all went out for Mexican food between services."
1. "Please rise for our first hymn, Hark! the Herald Angels Sing by Chris Tomlin."
Photo:
Flickr, creative commons 2.0