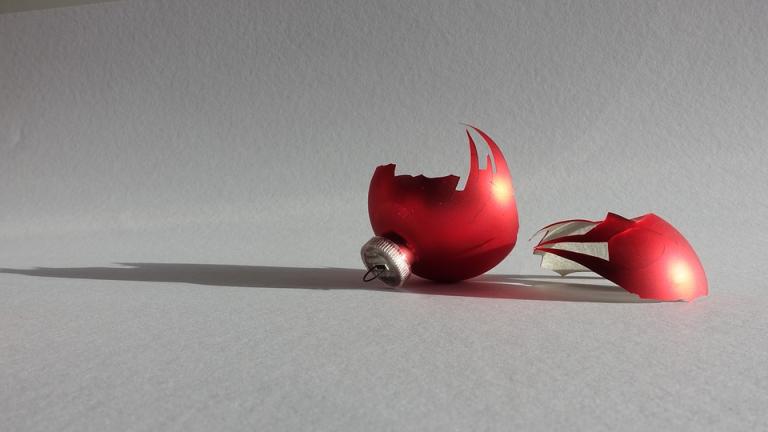 It's that time of year again. For the next few weeks in the majority of Protestant churches, at least in the megachurches and those who aspire to be like them, you'll see a microcosmic example of how worship in the church has gone horribly wrong.
As Christians, our liturgical life has long demonstrated that we are a people set apart. Our liturgical rhythm finds us repeating and retelling the drama of salvation history year upon year. We aren't, in theory at least, oriented around the civic observances of whatever culture in which we happen to reside. But the liturgical year is seemingly of no use to the seeker-driven mindset of the megachurch, so it's fallen out of favor. And like the peddlers we've become, we've taken to hijacking the culture, Jesus-ing it up, and excusing it as God's plan for church growth.
(It's not working, by the way, but that's beside the point.)
Simply put, Advent doesn't put butts in the seats the way the month-long Christmas blowout does.
How many of you have heard about the phenomenon of Christmas creep? You've experienced it, even if you've never heard that phrase before. All around us, marketers have thrown us right into their trap. It's not Advent, it's Christmastime. We're merely one week past Thanksgiving Day, Auntie Mame, but Delilah's already spinning those soulless recordings of holiday favorites and dishing out her pseudo-religious holiday advice.
(By the way, you know the whole Christmas in November thing is all about money, right? We should've listened to Charlie Brown.)
The church, the people to whom the miracle of Christmas should be most sacred and pure, well, many of us have just given in to one of our own favorite idols, mammon, and have joined in the premature exultation. So when I turned on the radio last Sunday and heard a broadcast from one of the biggest megachurches in the Houston metro, I can't say I was surprised when I heard them singing:
Yea, Lord, we greet Thee,
Born this happy morning.
"Wait, wait, wait," I wanted to scream. "We're not ready yet. I'm not ready yet.
Of course, the church for centuries has practiced our own way of getting ready for the happy morning.
It's called Advent, and it's crucial to our understanding of Christmas.
In Advent, we put ourselves in the place of the faithful who had waited generations for their promised King. Our four-week period of hope and expectation encapsulates the longing and yearning into which Jesus finally, miraculously arrived. Advent slows us down and restores our hearts and minds so that the heaven-born Prince of Peace can be fully born in our hearts once again.
People of God, take time to ponder anew the mysterious reality of the Incarnation. Allow yourselves to feel the paucity, the emptiness, and allow it to be filled with hope in the coming Messiah, through whom all of creation would be made whole. Christmas may come but once a year, but the discipline of Advent can allow the incarnational reality to take root in our lives, and to mold us and make us into the church we're called to be.
So wait. While everything is chaos around you, wait. Look beyond the dazzling light displays, tune out the screeching brakes on the UPS trucks full of amazonian treasures, and let there be room in your heart for the one whose presence changes everything.