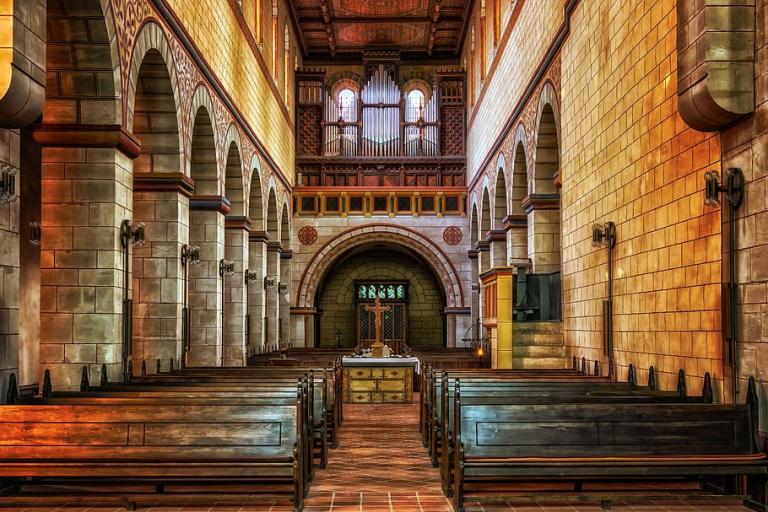 Well, this was a weird Sunday.
As a professional Christian (or, Church Music Director) I only get a few Sundays off per year. So to find myself in my pajamas drinking coffee and watching the livestream of a spoken Low Mass in a parish a thousand miles away was, very strange. And while I'm grateful for the technology that made it possible, along with the backup copy of the 1928 Book of Common Prayer that I keep at home, I don't really want to get used to this.
It's not the way worship is supposed to be.
But it's the right call for now. This is serious business. It's not just a cold. It's not the flu. It's a pandemic the likes of which we haven't seen in generations. So during this time of fear and uncertainty in the COVID-19 wilderness, I've decided to do something a little different. I'm going to be using this blog to share texts and videos of hymns that pass along hope and comfort.
Take care, everyone. Wash your hands. And keep the faith.
First up, as played and sung by the Second Presbyterian Church in Indianapolis, Indiana, here's an enduring classic.
If thou but trust in God to guide thee,
with hopeful heart through all thy ways,
God will give strength, whate'er betide thee,
to bear thee through the evil days.
Who trusts in God's unchanging love
builds on the rock that nought can move.
Only be still, and wait God's leisure
in cheerful hope, with heart content
to take whate'er thy Keeper's pleasure
and all-discerning love hath sent.
No doubt our inmost wants are clear
to One who holds us always dear.
Sing, pray, and swerve not from God's ways,
but do thine own part faithfully.
Trust the rich promises of grace;
so shall they be fulfilled in thee.
God never yet forsook at need
the soul secured by trust indeed.
– Georg Neumark, 1641
Photo:
pixabay