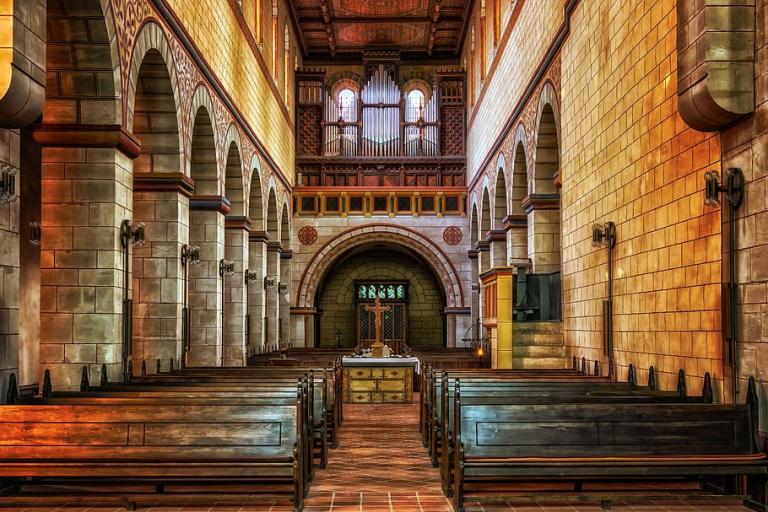 During this time of fear and uncertainty in the COVID-19 wilderness, I've decided to do something a little different. I'm going to be daily using my blog to share texts and videos of hymns that pass along hope and comfort. I hope you find them to be encouraging and edifying during this time.

Take care, everyone. Wash your hands. And keep the faith.
Today's hymn comes to us from the great and prolific hymnwriter, clergyman, theologian, and logician, Isaac Watts. Often described as the "Father of English Hymnody," many of his hymns were Psalm paraphrases. This one is no different, based on Psalm 90, which begins like this:
Lord, you have been our dwelling place in all generations,
Before the mountains were brought forth, or ever you had formed the earth and the world, from everlasting to everlasting you are God.
You turn us back to dust, and say, "Turn back, you mortals."
For a thousand years in your sight are like yesterday when it is past, or like a watch in the night.
You sweep them away; they are like a dream, like grass that is renewed in the morning;
in the morning it flourishes and is renewed;
in the evening it fades and withers.
– Psalm 90:1-6 (NRSV)
O God, our help in ages past,
our hope for years to come,
our shelter from the stormy blast,
and our eternal home;
Under the shadow of thy throne
thy saints have dwelt secure;
sufficient is thine arm alone,
and our defence is sure.
Before the hills in order stood,
or earth received her frame,
from everlasting thou art God,
to endless years the same.
A thousand ages in thy sight
are like an evening gone,
short as the watch that ends the night
before the rising sun.
Time, like an ever-rolling stream,
bears all its sons away;
they fly forgotten, as a dream
dies at the opening day.
O God, our help in ages past,
our hope for years to come,
be thou our guard while troubles last,
and our eternal home.
Photo:
pixabay