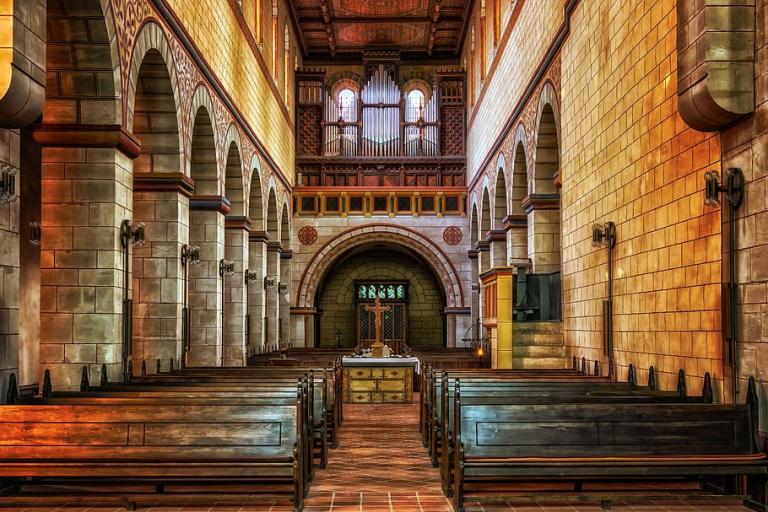 During this time of fear and uncertainty in the COVID-19 wilderness, I've decided to do something a little different. I'm going to be daily using my blog to share texts and videos of hymns that pass along hope and comfort until the restrictions are lifted, and we can worship in our buildings once again. I hope you find them to be encouraging and edifying during this time.

Take care, everyone. Wash your hands. And keep the faith.
Here again is First-Plymouth Church in Lincoln, Nebraska. Listen to that sizzling intro by Tom Trenney on that organ. Of course, this one is usually sung to FOUNDATION, though the Anglicans insist on trying to use LYONS, which is something like fitting a round peg in a square hole.
How firm a foundation, ye saints of the Lord,
is laid for your faith in his excellent word!
What more can he say than to you he hath said,
to you that for refuge to Jesus have fled?
"Fear not, I am with thee; O be not dismayed!
For I am thy God, and will still give thee aid;
I'll strengthen thee, help thee, and cause thee to stand,
upheld by my righteous, omnipotent hand.
"When through the deep waters I call thee to go,
the rivers of woe shall not thee overflow;
for I will be with thee, thy troubles to bless,
and sanctify to thee thy deepest distress.
"When through fiery trials thy pathway shall lie,
my grace, all sufficient, shall be thy supply;
the flame shall not hurt thee; I only design
thy dross to consume, and thy gold to refine.
"The soul that on Jesus hath leaned for repose,
I will not, I will not desert to its foes;
that soul, though all hell shall endeavor to shake,
I'll never, no, never, no, never forsake."
– K from Rippon's Selection of Hymns
Photo:
pixabay