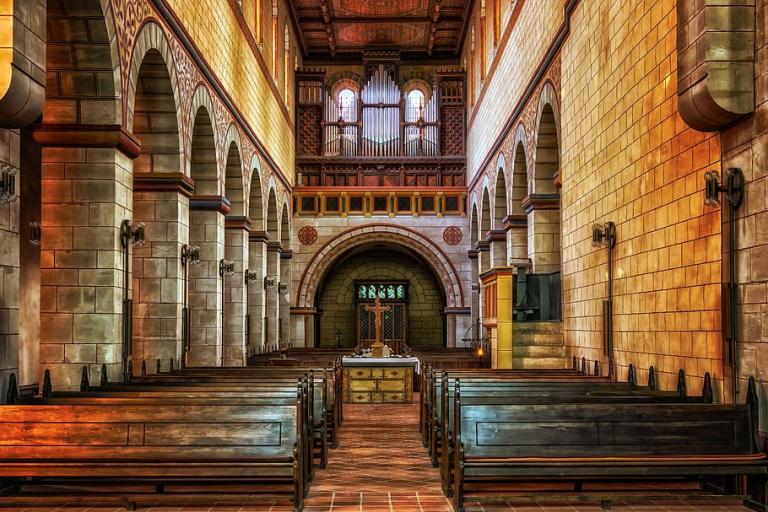 During this time of fear and uncertainty in the COVID-19 wilderness, I've decided to do something a little different. I'm going to be daily using my blog to share texts and videos of hymns that pass along hope and comfort until the restrictions are lifted, and we can worship in our buildings once again. I hope you find them to be encouraging and edifying during this time.
Take care, everyone. Wash your hands. And keep the faith.
Okay, so I missed sharing a hymn yesterday, so you get a bonus today from Boston's Church of the Advent. First, we have that great Easter hymn "Jesus Christ Is Risen Today," followed by "He Is Risen, He Is Risen!"
Jesus Christ is risen today, Alleluia!
our triumphant holy day, Alleluia!
who did once, upon the cross, Alleluia!
suffer to redeem our loss, Alleluia!
Hymns of praise then let us sing, Alleluia!
unto Christ, our heavenly King, Alleluia!
who endured the cross and grave, Alleluia!
sinners to redeem and save, Alleluia!
But the pains which he endured, Alleluia!
our salvation have procured, Alleluia!
now above the sky he's king, Alleluia!
where the angels ever sing, Alleluia!
Sing we to our God above, Alleluia!
praise eternal as his love, Alleluia!
praise him, all ye heavenly host, Alleluia!
Father, Son, and Holy Ghost, Alleluia!
– from Lyra Davidica,
He is risen, he is risen!
Tell it out with joyful voice:
he has burst his three days' prison;
let the whole wide earth rejoice:
death is conquered, we are free,
Christ has won the victory.
Come, ye sad and fearful-hearted,
with glad smile and radiant brow!
Death's long shadows have departed;
Jesus' woes are over now,
and the passion that he bore –
sin and pain can vex no more.
Come, with high and holy hymning,
hail our Lord's triumphant day;
not one darksome cloud is dimming
yonder glorious morning ray,
breaking o'er the purple east,
symbol of our Easter feast.
He is risen, he is risen!
He hath opened heaven's gate:
we are free from sin's dark prison,
risen to a holier state;
and a brighter Easter beam
on our longing eyes shall stream.
– Cecil Francis Alexander, 1846
Photo:
pixabay