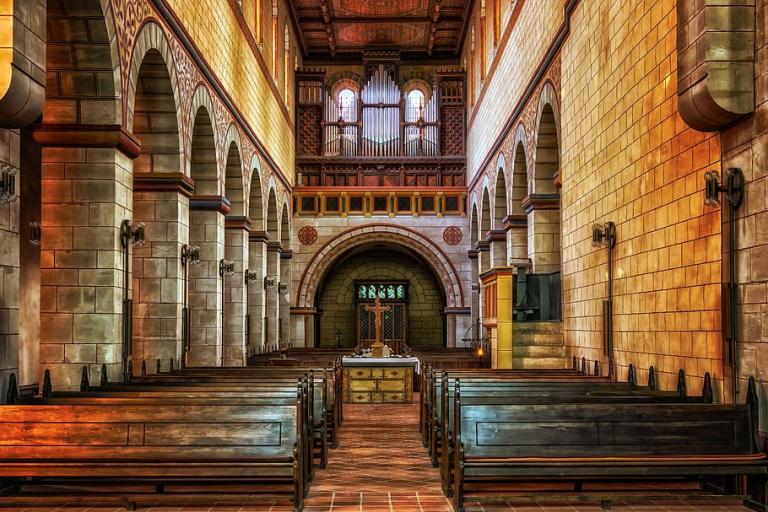 During this time of fear and uncertainty in the COVID-19 wilderness, I've decided to do something a little different. I'm going to be daily using my blog to share texts and videos of hymns that pass along hope and comfort until the restrictions are lifted, and we can worship in our buildings once again. I hope you find them to be encouraging and edifying during this time.
Take care, everyone. Wash your hands. And keep the faith.
Okay, so I've missed a few days. I've been trying to finish my Master of Sacred Music degree for some time, and the last couple of weeks have been filled with paper writing and recital recording. So here's a hymn that was sung at my Wheaton College graduation in 2007, when I finished my first master's degree. This is no shortage of great recordings of this hymn available, and I'm going with this one from Queen Elizabeth's Diamond Jubilee Service at St. Paul's Cathedral. They sing "Redeemer" instead of "Jehovah," which is actually better, anyway, because Hebrew and stuff.
Guide me, O thou great Jehovah,
pilgrim though this barren land;
I am weak, but thou art mighty;
hold me with thy powerful hand;
bread of heaven, bread of heaven,
feed me now and evermore,
feed me now and evermore.
Open now the crystal fountain,
whence the healing stream doth flow;
let the fire and cloudy pillar
lead me all my journey through;
strong deliverer, strong deliverer.
be thou still my strength and shield,
be thou still my strength and shield.
When I tread the verge of Jordan,
bid my anxious fears subside;
death of death, and hell's destruction,
land me safe on Canaan's side;
songs of praises, songs of praises,
I will ever give to thee,
I will ever give to thee.
– William Williams, 1745
Photo:
pixabay