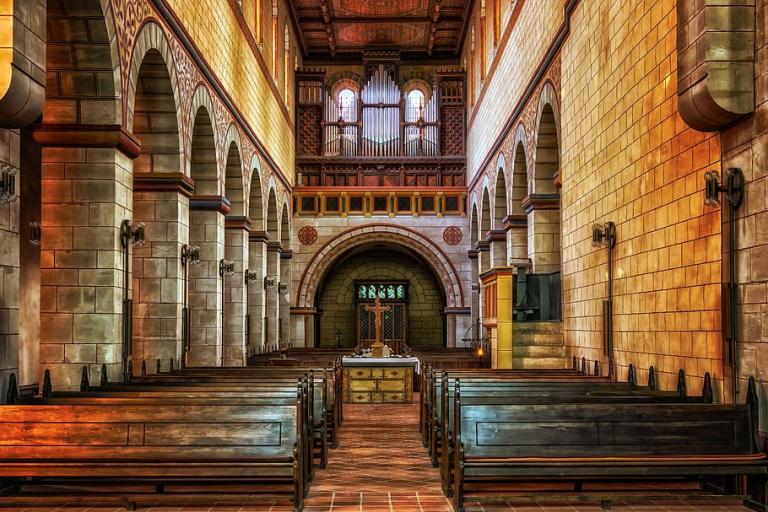 During this time of fear and uncertainty in the COVID-19 wilderness, I've decided to do something a little different. I'm going to be daily using my blog to share texts and videos of hymns that pass along hope and comfort until the restrictions are lifted, and we can worship in our buildings once again. I hope you find them to be encouraging and edifying during this time.

Take care, everyone. Wash your hands. And keep the faith.
Here's a great hymn that you should know. And it's played and sung by a great church you should also know, Boston's Church of the Advent. They're singing Christ is Made the Sure Foundation to the tune WESTMINSTER ABBEY. You can also sing it to REGENT SQUARE, although it's a struggle for me to not sing "Come and worship, come and worship, worship Christ the newborn King" on the last couple lines of each stanza. But do as you wish. This is a Latin hymn from the 7th century, translated by, who else, J.M. Neale.
Christ is made the sure foundation,
Christ the head and cornerstone,
chosen of the Lord, and precious,
binding all the Church in one;
holy Zion's help for ever,
and her confidence alone.
All that dedicated city,
dearly loved of God on high,
in exultant jubilation
pours perpetual melody;
God the One in Three adoring
in glad hymns eternally.
To this temple, where we call thee,
come, O Lord of Hosts, today;
with thy wonted loving-kindness
hear thy servants as they pray,
and thy fullest benediction
shed within its walls alway.
Here vouchsafe to all thy servants
what they ask of thee to gain;
what they gain from thee, for ever
with the blessed to retain,
and hereafter in thy glory
evermore with thee to reign.
– trans. J.M. Neale, 1861
Photo:
pixabay