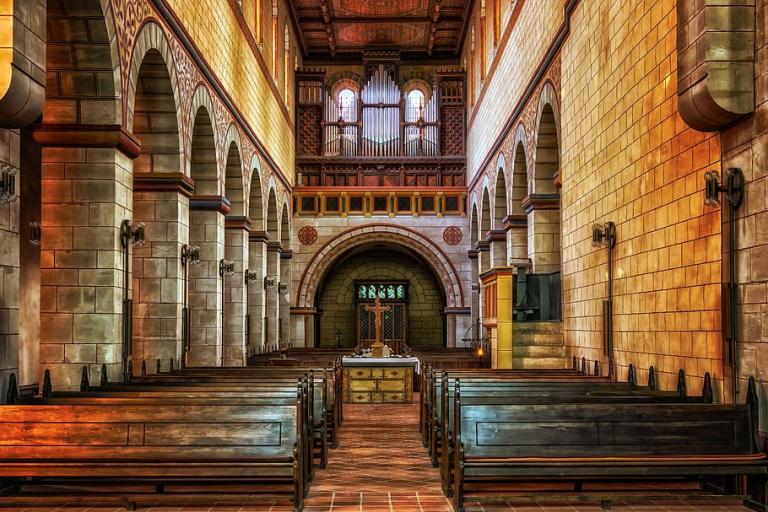 During this time of fear and uncertainty in the COVID-19 wilderness, I've decided to do something a little different. I'm going to be daily using my blog to share texts and videos of hymns that pass along hope and comfort until the restrictions are lifted, and we can worship in our buildings once again. I hope you find them to be encouraging and edifying during this time.
Take care, everyone. Wash your hands. And keep the faith.
Today's hymn is from the graduate conducting recital of Michael Devine at St. Olaf College in Northfield, MN. The arrangement for organ, brass, and timpani is by Sterling Procter. He has set many hymn tunes, and you can find them here. I have used many of them myself, and I highly recommend his work.
Come, children, join to sing. C. H. Bateman. [Praise to Christ.] First published in his Sacred Melodies for Children, 1843, No. 4, in 5 stanzas of 5 lines and the refrain; again in later editions, and in his Children's Hymnal, 1872. It is given in several collections in Great Britain and Canada, and is one of the most popular of the author's hymns."
–John Julian, Dictionary of Hymnology (1907)
Try and remember this next time someone says kids need to sing worship industry rubbish. A number of these "grown up" hymns were written for kids to sing.
Come, Christians, join to sing
Alleluia! Amen!
Loud praise to Christ our King;
Alleluia! Amen!
Let all, with heart and voice,
Before His throne rejoice;
Praise is His gracious choice.
Alleluia! Amen!
Come, lift your hearts on high,
Alleluia! Amen!
Let praises fill the sky;
Alleluia! Amen!
He is our Guide and Friend;
To us He'll condescend;
His love shall never end.
Alleluia! Amen!
Praise yet our Christ again,
Alleluia! Amen!
Life shall not end the strain;
Alleluia! Amen!
On heaven's blissful shore,
His goodness we'll adore,
Singing forevermore,
"Alleluia! Amen!"