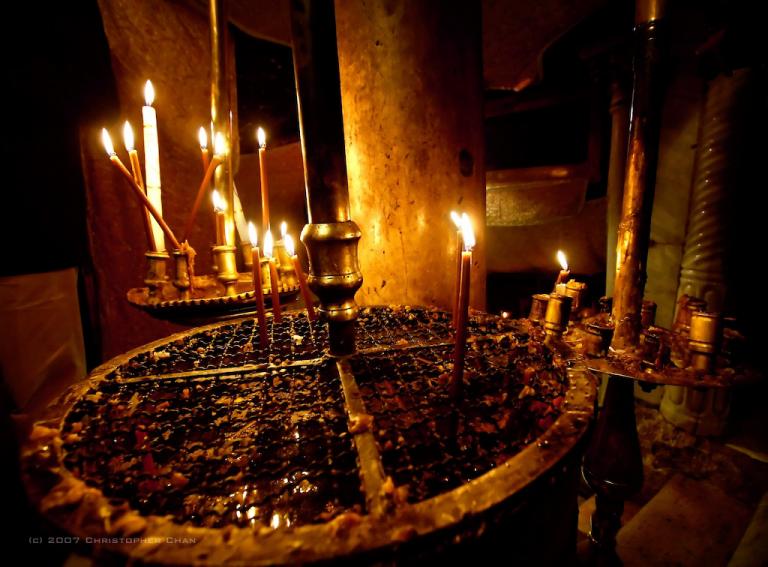 Here's a friendly PSA from Ponder Anew: It's still Christmas. It's Christmas all the way to Epiphany on January 6, and then it's still technically the Christmas season until Candlemas on February 2. So feel free to procrastinate away if you've yet to take down your Christmas decorations. Actually, it isn't really procrastinating until St. Valentine's Day in my book.
This well-loved Christmas hymn has unfortunately been butchered by many modern hymnals and most commercial recordings. The second half of stanza 1, beginning with "This, this," has been turned into a refrain, and the second half of stanzas 2 and 3 have been lopped off. While the result is a fine, somewhat neutered little Christmas carol, it loses the thrust of William Chatterton Dix's original 1865 text, which presents the baby sleeping on Mary's lap as the Savior of the world.
This is the First Presbyterian Church in lovely Kilgore, Texas, and their treasured 1949 Aeolian-Skinner opus 1173. While the past couple volumes of the Presbyterian hymnals have left a number of things to be desired, the 2013 Glory to God hymnal got this one right. (Unfortunately, they still jacked with it, changing "peasant, King" in stanza 3 to "one and all.") Oh well. "Raise, raise the song on high."
What child is this, who, laid to rest,
on Mary's lap is sleeping?
Whom angels greet with anthems sweet
while shepherds watch are keeping?
This, this is Christ the King,
whom shepherds guard and angels sing;
haste, haste to bring him laud,
the babe, the son of Mary!
Why lies he in such mean estate
where ox and ass are feeding?
Good Christian, fear; for sinners here
the silent Word is pleading.
Nails, spear, shall pierce him through;
the cross be borne for me, for you.
Hail, hail, the Word made flesh,
the babe, the son of Mary!
So bring him incense, gold, and myrrh;
come, peasant, king, to own him.
The King of kings salvation brings;
let loving hearts enthrone him.
Raise, raise the song on high.
The virgin sings her lullaby.
Joy, joy, for Christ is born,
the babe, the son of Mary!
– William Chatterton Dix, 1865