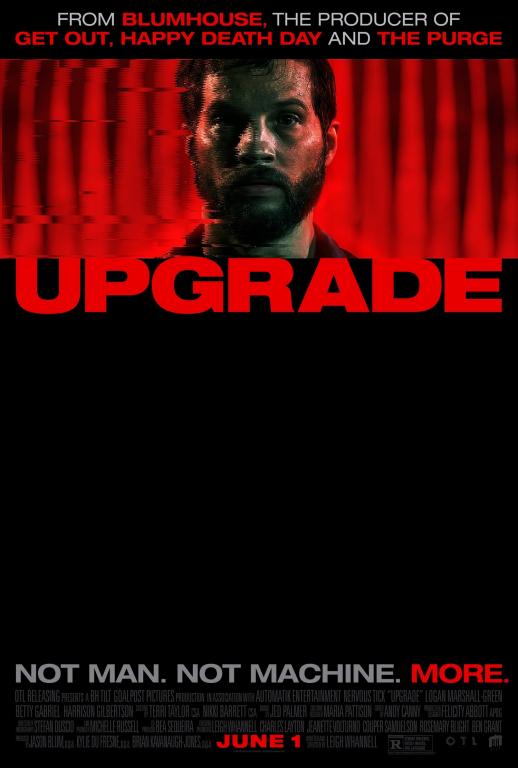 It's time for an Upgrade and regular host Jared Moore brings in a band of bothers to review the sci-fi/horror hybrid from Blumhouse! Here's what you'll find in the episode:
I. So Sorry to Interrupt – 01:16
Who are the best NFL QBs, RBs, and WRs of all time?
II. Whatcha' Watchin' – 06:16
– The Grinch
– College Football
– Instant Family (including a frank conversation about adoption challenges from three adopting fathers)
– Why should (or shouldn't) adults watch cartoons?
– What's the deal with getting a podcast like The PCCD Pod out, anyway?
III. Analysis: Upgrade – 27:28
You can find the episode on your favorite podcast platform or play the episode via TuneIn below: