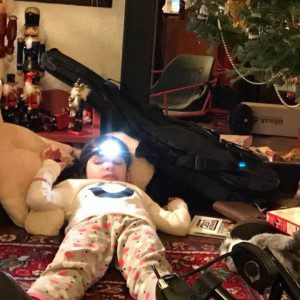 Thought it would be fun to enumerate seven reasons to kill yourself by doing your pageant on Christmas Eve instead of at a sane time like a couple weeks before all the crazy.
One
Doing the pageant on Christmas Eve gives you all of Advent to get ready. The children have a whole month to forget to learn their lines and to suffer through whatever weird song it is that you are trying to make them sing.
Two
Doing the pageant on Christmas Eve is a brilliant way to increase the sense of panic. By cramming every important party and concert for the whole year into the week before Christmas, you can relish a deeper sense of your need to be saved, not from your sins so much as from the total insanity of being human at all.
Three
You're supposed to remember the reason for the season, so what better way than negotiating a lot of tired and disappointed children into various hot costumes and shuffling them around the church week after week when they're tired and hungry…and disappointed.
Four
Remember how you love that song by Andrew Peterson? The one of the genealogy of Jesus. Making the children learn it and sing it in front of the whole church and all their relations on this special and important day is a perfect way to increase a child's love for scripture, and for Jesus. They will never forget it. And neither will you. Except for the long middle bit. Seriously, no one can remember anything from "Solomon" to "I don't wanna sing this twice."
Five
Fathers really like to stay at church a long time after the service on Sunday while their children practice and their wives talk to each other. They may look sad, but inside, they are really happy.
Six
People of every kind like being given odd, strange jobs at the last minute, especially on Christmas Eve itself. When you realize you never found ushers or acolytes and forgot to buy batteries for the little lights the children have to hold while they limp through Matthews's Begats, all those people who have already helped you a ton and have Nothing Else Going On Right Then will be delighted to step in and solve more of your problems.
Seven
But the best of all possible reasons to do your pageant on Christmas Eve is the one a wise and far-thinking friend reminded me of when we kicked this whole thing off back in November and I was already complaining about all the work. In a crazy and lost world, she said, where every child is offered a thousand sparkling delights, and is invited to constantly meditate on the free gifs of Santa and his own special place in the world, make the church choose Jesus. Sunday after Sunday we gather to worship him anyway. So at the pinnacle of the world's need, on Christmas Eve itself, take the children to church, shove them into costumes, make them sing and say the words they've learned—the actual words of the Bible. The pageant, the retelling of Christ's merciful birth, with all its complications and stresses, takes on the burden of hope, expectation, and faith. It fills up the imagination and heart of the child. For a few minutes the presents and Santa are cast into a shadow and the youngest to the oldest take a long clear look at Jesus when he is most approachable. And not only so, by having the pageant on Christmas Eve we make it impossible for ourselves and everyone involved to successfully balance between all the obligations and hopes and expectations, not just of Christmas, but of life itself. We say to Christian families, Choose Jesus. Let the little children come. Help them to step in and walk the beginning steps of the way of the cross. Why would you do your pageant on Christmas Eve? The question is really, why wouldn't you? It's the moment when it really matters.
But oh my word, I'm gonna die, which was kind of the point anyway. Go check out more takes!