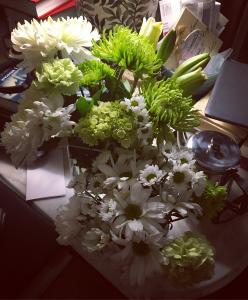 Good Morning. Happy MLK Day. It is bitterly cold here and we fear to perish if we leave the house for any reason. To console ourselves we've done up a podcast about the Guardian's reporting on Justin Welby's prayer life, what constitutes good parenting in the age of twitter, and how to go to bed at night. We end up shouting at each other so you won't want to miss it.
Here is the Guardian piece.
Pelican Links for the week.
This is so cool.
I KNEW IT.
This is fun.
I must figure out how to go see this.
This is interesting.
This is beautiful.
This is sort of interesting, if rambling.
I wish I was clever enough to make this.
This is a beautiful house.
No sermon or class, unfortunately, because of the snowpocalypse, So have a lovely week!