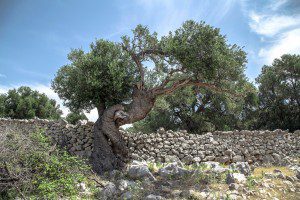 In my ongoing quest to come to the end of the internet, this week I discovered a word I should have seen coming—self-compassion. Self-compassion is a stop somewhere out there on the journey to self-love, which, from my vast research, seems to be a terminal destination. Self-compassion nor self-love should be confused with self-indulgence, which of course is bad, and is probably the conjoined twin of self-care. And also, I took the quiz, though I lied. I put 'sometimes' down for every question because I don't really care, I just wanted to see what they were asking. By the twelfth one I was clinically bored.
It seems to me, though I never thought it was possible, that modern western culture is determined to put a lie to that tragic questioning cry, found in the lections for today, if you were thinking of trudging off to church somewhere. It's that famous line buried in a recapitulation of Psalm One (also for today) and much maligned by ex-evangelicals who love Brene Brown. Here it is.
"The heart is deceitful above all things, and desperately sick; who can understand it?"
After two more articles on the website Well and Good, where you can find the link to take that quiz if you want, I feel like the answer to that question is, 'Why would you want to?' Because after a very short interval its not that interesting anymore. The more the world careens towards self-acceptance, self-love, self-compassion, self-care, all wrapped up with that dreaded bow of self-indulgence, the more the internet stops being curious and fun, the more twitter lives into its full malign nature. Are human people even that interesting when they are in the ghastly throws of self-compassion?
"Cursed," explained Jeremiah, speaking on behalf of God, "is the man who trusts in man and makes flesh his strength." He is like a shrub in a desert, parched. But I am reminded of all that grass we human people are likened to somewhere else by some other prophet*. It grows up suddenly and waves in the bright sun and bends in the wind and you think 'oh, that's so fresh and bright and summer is so great,' but then you come back a month later and there's a heavy layer of snow and the grass is nowhere to be seen. It died. It was brittle. Fire or snow, or time really, and its as if it never even existed. That is the human person, scrolling wildly through a social-media news feed, driven along by that unsparing, internal rule of self-love. Cursed.
If that doesn't appeal to you, and it shouldn't, a few verses later you come across the antidote. "Blessed is the man who trusts in the Lord," and then, in case you didn't quite get it, Jeremiah repeats himself, "whose trust is in the Lord." He is like a tree planted by streams of water, whose roots go down into the cool silent depths, who stays green all the time and even bears fruit.
How can a human person, of whatever kind of gender, in whatever state of self-love, who is here one moment, like the grass, and gone the next, ever be like a tree? I met a glorious tree last month. Some ancient, vast oak tree down in the south that looked like it had wandered out of Lord of the Rings, and also like it would say something in words if you stood there long enough, quietly.
Trees and grass are all of the same stuff, the same idea. They both live. They can both look pretty. But one of them isn't going anywhere, and, according to Jeremiah, that one of is basically completely happy, blessed even, sucking up water through its roots while the other one burns itself out in a conflagration of self-love.
Jeremiah answers his own question, "Who can understand it," with the only answer you'd expect of him. He quotes God, "I the LORD search the heart and test the mind, to give every man according to his ways, according to the fruit of his deeds."
What is curious to me is that God would even want to know. That he bothers with the search. That he hasn't already had enough of ladders.com and Well and Good and just chucked it. Sin—of which self-love, if not the chief, is surely reclining at the head of the table—is not that interesting. There is never anything new and wonderful about it. When you see it there in the light it doesn't look shocking nor inviting. It is strange of God that he would take the trouble even to search the depths of a boring and bedraggled humanity, setting themselves alight with vanity and calling it special.
"Heal me," concludes Jeremiah, setting himself down by the stream and probably throwing his phone into its sparkling depths, "and I shall be healed. Save me and I shall be saved. For you are my praise."
God, who is the living water, and is himself the most interesting being out there, if only we would stop gazing at ourselves in the mirrors of our lives and wander away to read a book, but especially the book I've been quoting here, has the power and the inclination to heal and to save. His compassion far surpasses any that you or I could ever manufacture, even with the help of a leading psychologist. He has mercy on those who suddenly see themselves going up in smoke, who see the stream and the cool quiet and wish they could stop careening along in the way of the wicked.
And what of the tree? Because it is not just any tree. It stands there against the sky so that when you hurry by, if you were to pause, just for a moment, you would actually see a redemption, a healing, a compassion, a salvation, indeed, a solution to all the cares of the world, fixed there. You could pause and sit, and drink, and eat, and forget yourself in a haze of wonder. You can't understand yourself or him, but he understands both.
Be a tree, go to church.
*Isaiah 40:7