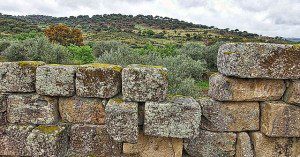 I've been sleeping my way through I & II Samuel, and I & II Kings, wrenched into consciousness each morning by the various sickening sinful events that mark out the end of King David's reign, the heaped up idolatry of his son Solomon, and the spiritual devolution and ungodly ugliness of all the kings of Israel and Judah.
On Friday I woke up, unhappily, just in time to hear Ahab being rebuked by some unnamed prophet for letting Ben Hadad go free. It seemed, the chapter before, like such a reasonable and compassionate choice. But apparently it was not the will of God, and Ahab, wicked though he was, could have known this by applying even the smallest attention to the question before him. His broad-minded mercy is called out for the disobedience that it is, and so, miffed, he turns his steps back to the bosom of his family. But he is out of sorts. Unhappy. His disconsolate, envious, self-pitying eye picks out the vineyard of Naboth as the consolation he surely needs to sooth his humiliated temper. Hashtag Self-Care.
As we get closer to Holy Week and the passion of Jesus, the vineyard parables necessarily crop up—you have to have a couple of them, at least, before Jesus makes his final journey to the cross.
This Sunday's is the one where all the servants of the vineyard Owner are killed by the vineyard workers. The Owner, in desperation, though you can see how it will not end well, finally sends his own Son and heir, saying to himself that 'surely they will respect my Son.' But they don't, of course. They kill him more angrily than all those who came before him. Luke concludes the story this way, "The scribes and the chief priests sought to lay hands on him at that very hour, for they perceived that he had told this parable against them, but they feared the people."
Anger and Fear—the two reaching, grasping hands of human discomfort, misery, and self-pity. God plants a vineyard, establishing the vines on the graceful slope of the hill. He clears away the stones and builds a low wall, and a cistern. Everything required for a fruitful harvest is in place. And everyone understands, to one degree or another, the goodness of a thing as pleasant and necessary as a prepared ground, as healthy vines ready to produce the gladdening and reviving gift of wine. It's not like the Lord comes and puts up a shopping mall and sells piles of plastic junk shipped in from another country where the factory workers don't get paid. What could possibly be objectionable about vines and grapes and wine?
The owner, that's who. We don't want the vineyard owner. We don't want someone to come along and build something and say 'It has to be like this. You can come in, but you'll live this way, you'll eat and drink like this, you'll worship this way. You are not the owner of the vineyard. You are only the tenant.' That's appalling, says the human person—every human person. I will have this vineyard. It will be mine.
Then, like Ahab (though it was his supportive wife, Jezebel, who organized everything), like all the servants of the vineyard who kill all the prophets and finally also the Son, we lie. We push lying witnesses to the the front of the line who bring a false charge against the Son. When it comes time to chose between an innocent man and a guilty one, we chose the innocent one to die (Naboth) and let the guilty go free (Ben-Hadad). Or Jesus and Barabbas if you like.
It's hard to make it through these texts, especially after walking through them so many times. You know what's coming. You know you're going to have to trace through all those incomprehensible Psalms that only make sense when you lay them along side the cross. You're going to go to church, tired already, and face again the ugly reality that the whole crowd was happy for Jesus to die. Why were they so angry? you wonder. Your question is answered when you open up your front door late at night and trip over a pile of stuff you told everyone to put away but nobody did. Self-pity flies into your throat and if you don't bite your tongue, hard, you sin against everyone in that final hour of a long day.
How curious that our anger and bitterness at being given the gift of God's own Son was enough to bring his perfect and righteous head in sorrow to Sheol.
And what is his response? The Old Testament text today—not Naboth and Ahab, but Isaiah,
"Remember not the former things,
nor consider the things of old.
Behold, I am doing a new thing;
now it springs forth, do you not perceive it?"
How can any human person perceive it? What is this new thing? Aren't we walking back through the same set of texts over and over, year after year? Aren't we toiling away with the same tools of frustration and self-pity that drive the world economy? Don't I have to face the usual measure of sin and depravity in myself as every other day? Is there even anything to perceive? Look, the Son is slain in the vineyard, by the likes of me. This is the oldest and most heartbreaking chapter of the book.
"When the LORD restored the fortunes of Zion," cries out the psalmist, "we were like those who dream." What strange dream is this? That the one who lies slain in the vineyard, destroyed by human bitterness and pride, should nevertheless restore the fortune, the hopes, the longings and dreams of those who did him to death?
He built the vineyard. He traced out its lines. He filled it with grapes. And then, when it was broken and ruined, destroyed by selfishness and lies, he stood up and built it again.
Only not just the vineyard. It's not just the same thing again. This time it is you—wretched and angry that you are. When he stands up, he overturns you, casting down your pride and self-pity, replacing your disconsolate and empty sorrow with "shouts of joy." You lift up your eyes and finally see that the Owner of the Vineyard is good, that the wine is salvation, that "The LORD has done great things for them. The LORD has done great things for us; we are glad."
He'll be there, in all his goodness, when you struggle in to church.