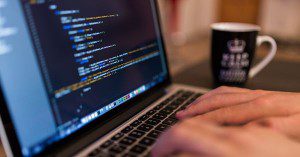 "For in much wisdom is much vexation, and he who increases knowledge increases sorrow." Ecclesiastes 1:18
We rolled into town sometime yesterday, relieved and happy that no child decided to throw up midway, wondering if the roses had been destroyed by those viridian iridescent beetles that nestle in between velvety petals, like Satan himself, silently devouring the beauty of summer. The children all tumbled out of the car and strewed their belongings all over the driveway. Matt sped steadfastly into the garden and wrathfully smashed bugs, and I considered with a sinking heart—and stomach—the execrable smell in my laundry room. The cat, poor thing, seems to be suffering from…how shall I call it…a broken tummy. I scrubbed a lot of surfaces with Clorox and then stared out my fine kitchen window at all the brilliant birds who, in the absence of our small yapping dogs, had transformed the garden practically into a nature preserve. A round squirrel wandered lazily across the brick path, mumbling on a nut, obviously given to fat, having no nemesis to chase him along the fence to keep him in shape.
So our long month of holiday is over, and I'm here to pick up all the pieces I let fall so many weeks ago, thinking that I should be doing something but always forgetting what it was. The Something turned out to be The Internet—that bright algorithmic wraith who doggedly follows me wherever I go, calling to me in legion voices, trying to get my eyes off that squirrel and onto the latest trouble in some far distant place.
I have never before deliberately gone offline. When everyone more holy than me prepares their cyber Lenten fasts, letting their friends and followers know that they haven't died and don't plan to (except to themselves, of course), sensibly making arrangements to unplug and remember that one's physical life didn't always use to be overshadowed by one's virtual, I never do. I always try adding some soul-sucking "discipline" instead. I'll read the Whole Bible in 40 days, I tell myself, or a work of Theological Importance. I'll pray for all the things. I'll spend more time with God. And my children. I'll just be more holy for Lent this year. I don't need to decide to get offline for a while. How will I do email? And Instagram? Cyber fasting is for the weak who can't control their addictions to the endless scroll. And also, it's just not practical. And also, what will I complain about if I walk away from twitter?
But, as I said at the beginning of the month, my mind was tired, spun out, like—who was it who said this—butter spread too thin over the toast. And so I just sort of fell off. There it sat. And I didn't look at it.
Oh sure, occasionally I would have a glance at twitter or facebook as we sat outside a public loo, waiting for a child to decide if she were well or sick. Or when I happened to lift up my phone, as unto the Lord, to snap a golden hazy picture of my children in their well-practiced scowl. Or when I thought I would look at my notifications (which are never allowed to alert themselves to me anyway) and find that the list had spun itself on past my eyeline, in which case I turned away and forgot about them. And then the last few days people—friends—began to write and ask me if I had died. And so I poked around my online life to see if I had.
"Then I considered all that my hands had done and the toil I had expended in doing it, and behold, all was vanity and a striving after wind, and there was nothing to be gained under the sun," concludes Solomon, at the end of this morning's Old Testament Lesson. He's seen everything there is to see. He's tried everything. He's tasted all the food, met all the people, owned all the stuff. He methodically worked through his bucket list all the way to the bitter end. He read the books you know you should but will never get to. He's tried all the cures—especially the Just Be Rich one. All of his wealth has opened to him all the doors every single one of us imagine we want to have opened. If you went around his house with him, and he showed you all the improvements and all the plans, you would stagger back to your meager hovel feeling tired and wondering where he gets all the energy. If he were on Twitter, he would be the person you mutely follow, wondering how he thinks of those pithy tweets at the pace he does, knowing as you do that he isn't even online all the time. He actually has a life. You've seen him live it.
'How do you do it all?' you ask him. How do you balance the public and private? How do you integrate your local community of actual people with your cyber community of dependable friends? How do you keep up with the news cycle and get dinner on the table in a timely way? How do you keep your emotions in check when lots of people you don't know are telling you you should be feeling sad or happy or more often angry? How do you keep yourself from judging a stranger based on the foolish, haphazard amalgamation of 140 characters—or is it more now? How do you stop yourself from feeling judged by people who don't know you and who are just posting and don't even know that you're reading them because they don't even know you exist?
Oh, he says, well, I never was online, but the principle holds. "What is crooked cannot be made straight, and what is lacking cannot be counted." When you gather a lot of broken and sinful people together and intensify the way they communicate, you're not really going to end up with something fulfilling, something beautiful, something plentiful and satisfying. You don't really need to experience a new technology to its fullest to discover whether or not it is a striving after the wind. It is. Indeed, it was patterned precisely upon that specification.
So what are you going to do? Just drop it like a useless app and run? Go out in the woods to find your lacking, crooked self? Sit on the beach and contemplate the sky? Stay up till 2 in the morning reading a book? I did try those things and they were very nice. But in the end, I discovered that the thing I love most, besides God, of course, is writing, and that the easiest way to write is to blog, and that blogs exist on the internet. Running away is vanity too. All of it is Vanity, in every sense of that word.
The antidote is not to drop it and flee. The antidote is to struggle along, as Paul counsels in Colossians–Paul who compassed all the wisdom of Solomon in his little finger when he fell flat on his blind face at the feet of Jesus. Sure, put it down for a while, but not if you are not also putting on–as one struggles into an ill-fitting and unusually shaped garment–compassion, humility, meekness, patience, and also love, "which binds everything together in perfect harmony." Let the "peace of Christ rule in your hearts, to which indeed you were called in one body." There is no figuring it out, tasting it all and discovering if it is good or bad, trying to bend and shape a platform or medium to some godly purpose, trying to lean over a dark precipice to see what's inside without actually falling in. There is only Christ, the ruler greater and stronger than Solomon, who establishes his peace in the chaos of your mind, who straightens out the crooked way by his own wisdom, who fills up what is eminently lacking in you—but more often me.
So, I'm not getting offline, however pitiable I may feel about this. And I'm not going to get it right. And I can't go about my work and my life in peace. And I'm rotten at balancing anything. And sometimes I fall over the precipice into Sheol. But there, in that great darkness, I am astonished to find a deep and verdant wisdom, a tree, a Christ who, by his blood, clothes me in his perfectly appointed goodness.
Also, go to church. Most of them have wifi so it's fine.