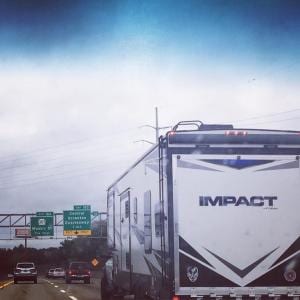 I took that lovely photo as we were flying down the road yesterday, trying to get to the airplane on time. Why on earth would someone name a large moving object "Impact"??? The whole impact thing has gone too far. It's really time to walk away from it as a word and never return to it again. Anyway, sorry, that's not what the podcast is about. Having trouble remembering. I think we talked about how no matter what you think about anything, you will always feel like you are right, even when presented with clear evidence that you are wrong. We had a pretty good time, that part I do remember, so I'm sure you will enjoy it.
Lets see, this confirms what I was saying.
This
is a very good idea.
This is also very true.
I loved this post, but I know that by saying so, the whole world will be angry.
This is ridiculous and funny because of how wrong it is.
Here is a fantastic sermon, and a good class, even though you occasionally here me being sarcastic.
No food or anything today. I'm late for everything. Have a lovely Monday! But not because I said it, just because you deserve it.