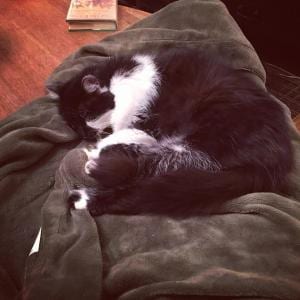 Look at our poor cat—she doesn't feel well at all. Maybe if we send a seed offering to Paula White, God will heal her. Just kidding, I'm not doing that. We took her to the vet. And we also did up a decent podcast (I think anyway) about Paula White and all the crazy. In fact, we work point by point through the Gospel Coalition's piece on her. Also, we laugh at all the other kinds of Christians out there. Pretty sure it will make your day, or you'll get really angry, not sure which.
Here's the Joe Carter piece.
This is the best thing ever.
I've read about
this
before, but it's still so cool.
I dunno, I am Not Sure about this.
It was PG Wodehouse's birthday this last week.
I wish Matt would make these.
It would be awfully nice to stop by here.
And here is a pretty helpful class and a perfect sermon, if there can be such a thing.
Have a great week!