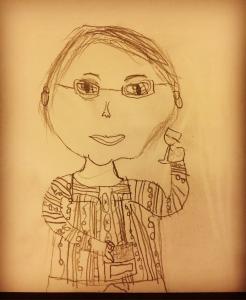 The Internet is kind of stupid this morning. 
I'm trying to stay off the main thoroughfares of the Interwebs this morning because I am seriously losing my temper. So let's find two things to argue about that don't matter at all, shall we?
The First Thing
These rooms are all pretty ugly, I don't mind saying. I thought I liked green, but somehow these verdant arrangements make me want to die. I can't get on board with 'jungle vibe' and 'bedroom' in the same sentence. Nor, "Move over, peacock blues. Emerald has taken over top billing as the new jewel tone we can't get enough of…and these luxe linen sheets prove that it can look every bit as dramatic and dreamy as last season's sapphire." Nor, "Juxtaposing a black chalkboard wall with green accent walls and green bedding creates an effect that reminds us of our favorite classrooms, but all grown-up. We imagine mornings are a lot easier with all that list-making space… and the high-contrast look of the natural orange-tinged wood packs a punch, too."
I'm sorry, whatever this website is, none of the pictures are dreamy and I don't want my bedroom to look like a classroom. Pro-tip, don't redecorate anything this year.
The Second Thing
I'm trying really hard to gin up sympathy for the deep sadness of Harry and Meghan. I've even gone so far as to read every single article on every single social media platform, trying to work up words like 'brave' and 'important' somewhere in my social consciousness. Tragically, it's just not happening. As my children say all the time, when everybody is a victim, literally nobody is a victim. I think victim status should be reserved for people who live in Syria, certain parts of Africa, definitely some places in China, and maybe those two Thai royal young people who were stripped of their titles for being disloyal, and probably Justin Trudeau. We have to draw the line somewhere. It can't be everyone.
I always like to remind people when they're about to get married that it's important to lower your expectations. Sure, you think you're about to have all your dreams come true. You're going to move in next door to Buckingham Palace and save the poor benighted British from their stultifying unwokeness, you're going to make Britain cool again, your husband, though gently balding, is the bachelor of the century, and your dress is going to be shimmery, but marriage is hard. It just is. Sometimes people don't fall in line right away. You have to give it time.
I mean, look at me, I'm not a princess, and I have to say the things I want out loud to my husband because he can't read my mind, I have to sweep my kitchen floor sometimes while I'm berating my children for not doing it when I told them to, and my cat is sick four times a day in the broken jacuzzi tub (praise God that''s the place she figured out she likes best), but at least I don't have ghastly sage green bedroom walls, and I can get goat cheese at Aldi for 1.75. I bet lovely Meghan just needs a trip to Aldi. That would make her feel better. And, you know, lots of people really love her. Especially this little girl. Remember how tragic this was?