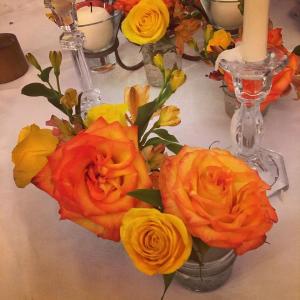 Here it is, another gray snowy Binghamton Monday. We rousted ourselves on Saturday to wonder about pragmatism and how the gospel works and doesn't work. Also, you'll be happy to know, I renewed my library books in time so that's a relief.
I did manage to read one or two things, though not many. All my energies have been devoted to trying to make it to my 60 book year end goal. I'm at 55 so basically the next three weeks I'm going to be wandering around with my headphones in, listening to all the leftovers of audible, trying to make it to the end–which doesn't go well with consuming the whole internet, so we'll see.
Here is something interesting and depressing, and this as well about the same subject. H/t Sarah.
This
is so terrifying.
Something about the Queen on Netflix.
This is pretty great.
If you haven't done all your Christmas shopping, Kyra is pretty busy.
I've been thinking about potatoes rather a lot lately.
Maybe we should totally rethink our Christmas Pageant this year (inset your favorite wide eyed anxious emoji here).
Here is a fantastic sermon. No class (maybe I'll be able to get a hold of them to post all at once later).
Have a great week!